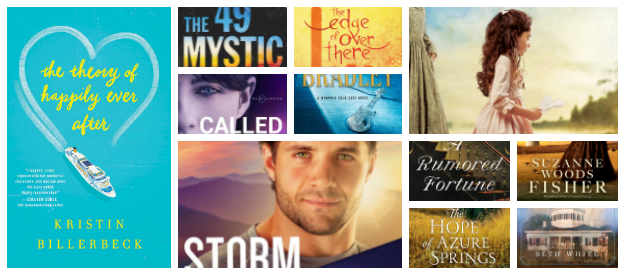 It's Revell's turn to reveal their upcoming releases.
So excited to see a new story from the gorgeous Kristin Billerbeck – the cover is cute and I love the vibrant blue. Susie May's continue the Montana Rescue themed covers with the hero front and centre and the imminent threat below. I have to say I do love that they have made Ty's eyes green to match the character description readers of the series will be familiar with.
Have to admit I'm a little underwhelmed by Ted Dekker's cover, his first novel with Revell, but I can't claim any great ideas for an alternative given the subject matter. It's sure to be a hit with his significant fan base, regardless. Patricia's third book in her Memphis Cold Case series continues the simple themed covers as does the very traditional look of Suzanne Woods Fisher's Quaker novel. The talented Beth White returns with a new post Civil War series and Rachel Fordham debuts with her historical romance set in Iowa, and Ann H. Gabhart's latest, set in 1840s Kentucky, sounds intriguing and the little girl on the cover is super sweet.
Joanna's cover doesn't entice me as much as her debut, Lady Jayne Disappears, but the story has hooked me. Shawn's is certainly eye-catching and well suited to the genre, while Lynette's is themed with her first Blue Justice cover, and makes me think of Cindy Crawford 😉
As always, I can't wait to hear your thoughts!
*****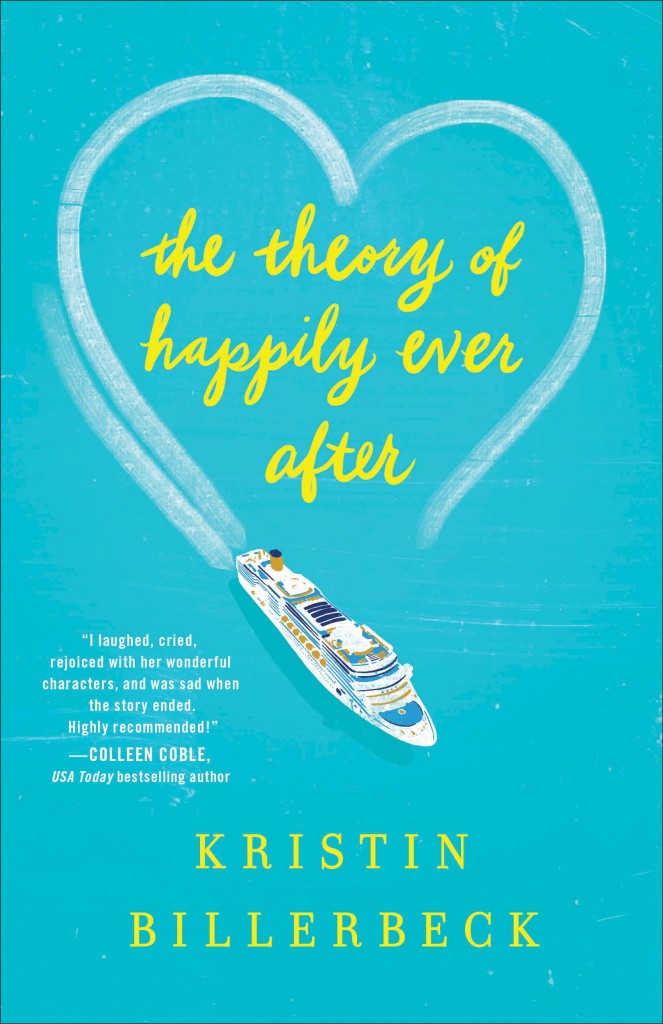 The Theory of Happily Ever After by Kristin Billerbeck
According to Dr. Maggie Maguire, happiness is serious science, as serious as Maggie takes herself. But science can't always account for life's anomalies–for instance, why her fiancé dumped her for a silk-scarf acrobat and how the breakup sent Maggie spiraling into an extended ice cream-fueled chick flick binge.
Concerned that she might never pull herself out of this nosedive, Maggie's friends book her as a speaker on a "New Year, New You" cruise in the Gulf of Mexico. Maggie wonders if she's qualified to teach others about happiness when she can't muster up any for herself. But when a handsome stranger on board insists that smart women can't ever be happy, Maggie sets out to prove him wrong. Along the way she may discover that happiness has far less to do with the head than with the heart.
Filled with memorable characters, snappy dialogue, and touching romance, Kristin Billerbeck's The Theory of Happily Ever After shows that the search for happiness may be futile–because sometimes happiness is already out there searching for you.
May 2018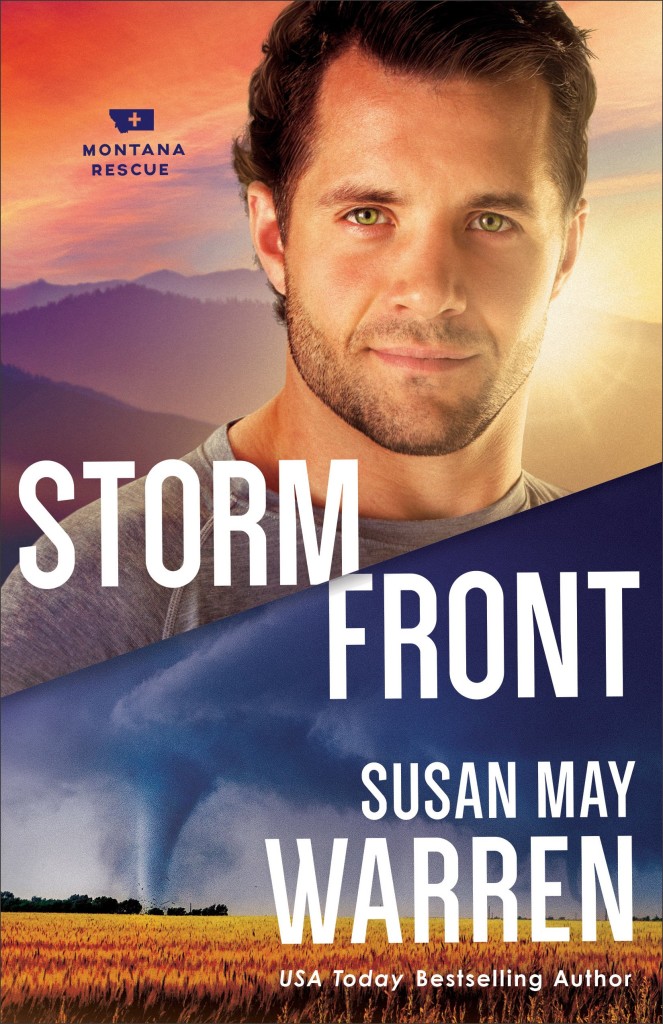 Storm Front by Susan May Warren
Montana Rescue #5
A tornado has destroyed a small Minnesota community and among the missing are not only a group of students but PEAK Rescue team leader Chet King. Ty Remington will stop at nothing to rescue his mentor, not even when the girl he loved–and lost–walks back into his life. But Brette needs his help more than he knows, despite her stubborn determination to push him away. And when he gets a second chance, loving her just might cost him more than he can imagine.
A blogger for Vortex Storm Chasers, Brette Arnold didn't expect her adventures to land her in the same place as Ty, the guy who she walked–no, ran–from over a year ago. She had her reasons–good ones. The kind that tell her that falling for him again would only lead to heartache. But Ty isn't the kind of man to give up–not on the missing students, or on her.
Life and love hang in the balance in Susan May Warren's breathless story of holding on to hope during a deadly summer of storms.
May 2018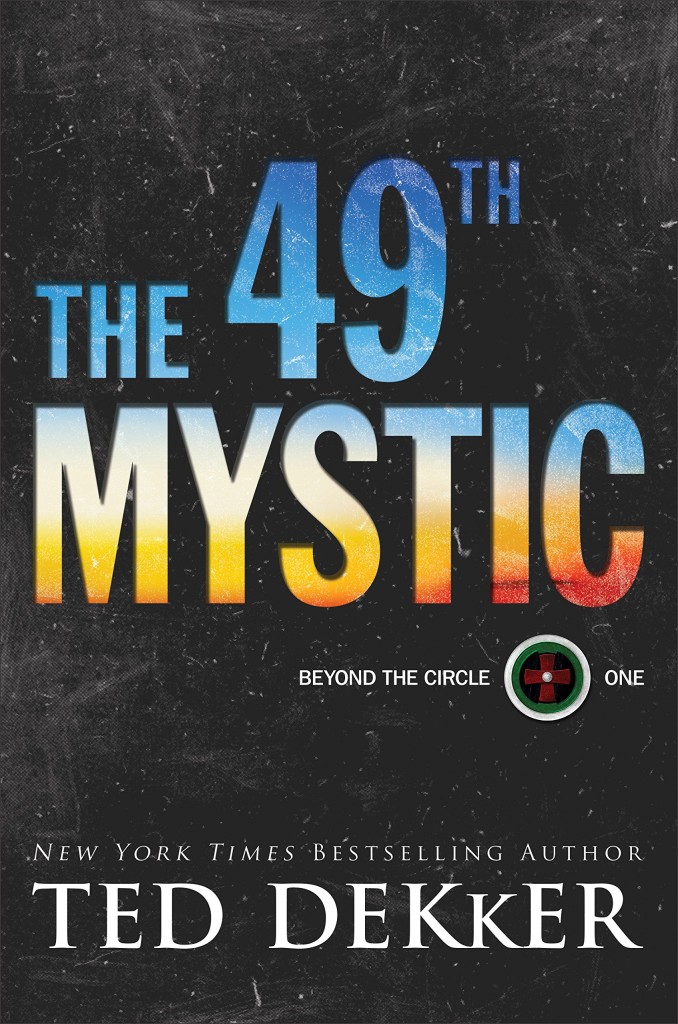 Beyond the Circle #1
Some say the great mystery of how one can live in two worlds at once died with Thomas Hunter many years ago. Still others that the gateway to that greater reality was and is only the stuff of dreams.
They are wrong. In the small town of Eden, Utah, a blind girl named Rachelle Matthews is about to find out just how wrong.
When a procedure meant to restore Rachelle's sight goes awry, she begins to dream of another world so real that she wonders if Earth might only be a dream experienced when she falls asleep in that reality. Who is a simple blind girl to have such strange and fantastic dreams?
She's the prophesied one who must find and recover five ancient seals–in both worlds–before powerful enemies destroy her. If Rachelle succeeds in her quest, peace will reign. If she fails, both worlds will forever be locked in darkness.
So begins a two-volume saga of high stakes and a mind-bending quest to find an ancient path that will save humanity. The clock is ticking; the end rushes forward.
Ready? Set?
Dream.
May 2018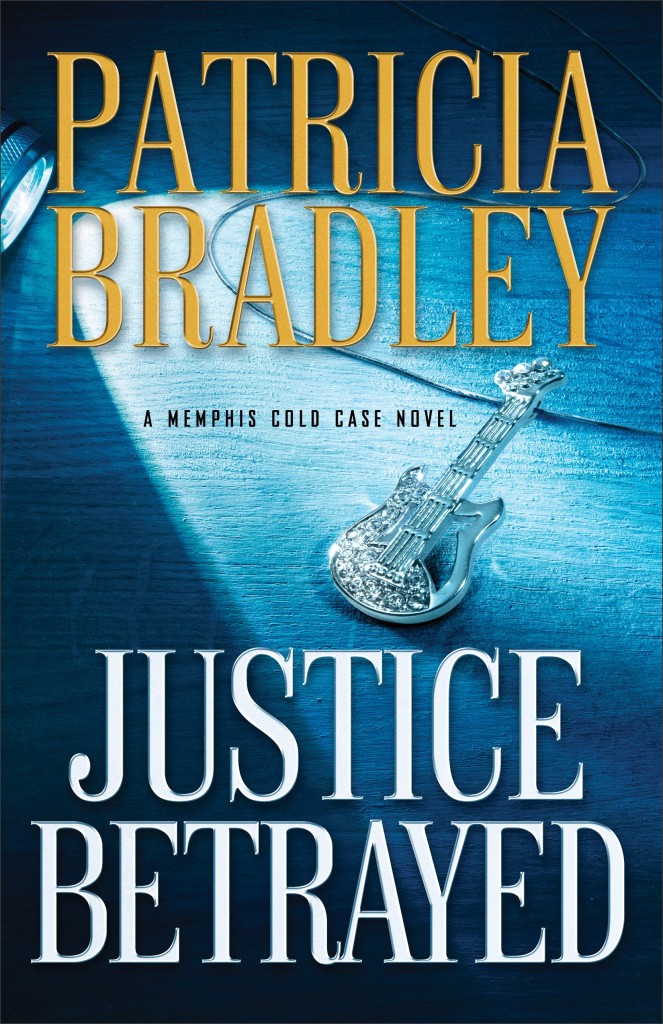 Justice Betrayed by Patricia Bradley
Memphis Cold Case #3
It's Elvis Week in Memphis, and homicide Detective Rachel Sloan isn't sure her day could get any stranger when aging Elvis impersonator Vic Vegas asks to see her. But when he produces a photo of her murdered mother with four Elvis impersonators–one of whom had also been murdered soon after the photo was taken–she's forced to reevaluate. Is there some connection between the two unsolved cases? And could the recent break-in at Vic's home be tied to his obsession with finding his friend's killer?
When yet another person in the photo is murdered, Rachel suddenly has her hands full investigating three cases. Lieutenant Boone Callahan offers his help, but their checkered romantic past threatens to get in the way. Can they solve the cases before the murderer makes Rachel victim number four?
June 2018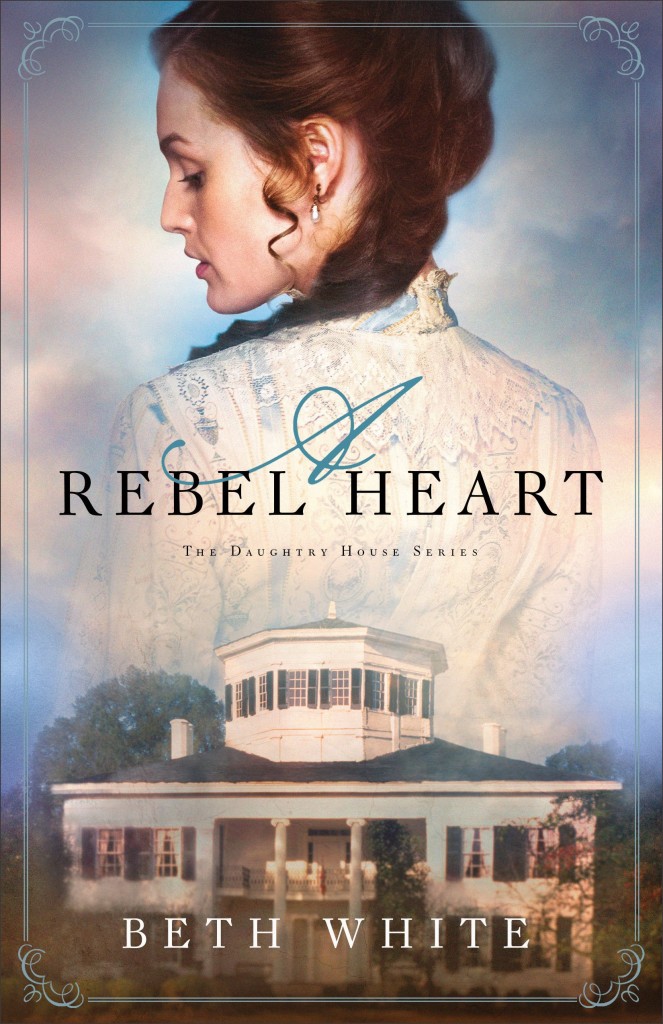 Daughtry House #1
Five years after the final shot was fired in the War Between the States, Selah Daughtry can barely manage to keep herself, her two younger sisters, and their spinster cousin fed and clothed. With their family's Mississippi plantation swamped by debt and the Big House falling down around them, the only option seems to be giving up their ancestral land.
Pinkerton agent and former Union cavalryman Levi Riggins is investigating a series of robberies and sabotage linked to the impoverished Daughtry plantation. Posing as a hotel management agent for the railroad, he tells Selah he'll help her save her home, but only if it is converted into a hotel. With Selah otherwise engaged with renovations, Levi moves onto the property to "supervise" while he actually attends to his real assignment right under her nose.
Selah isn't sure she entirely trusts the handsome Yankee, but she'd do almost anything to save her home. What she never expected to encounter was his assault on her heart.
June 2018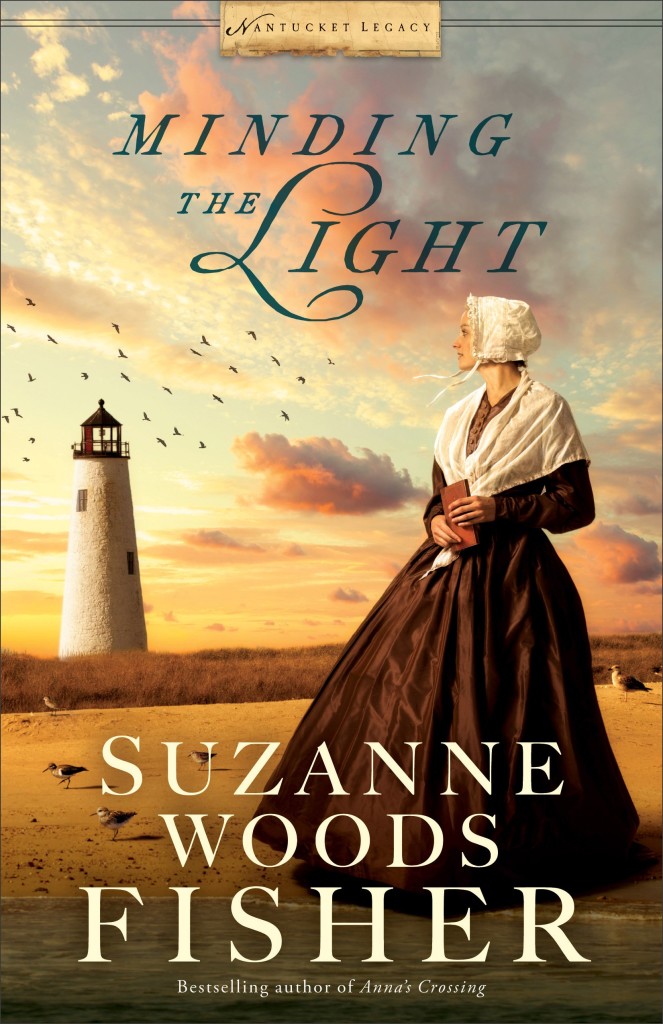 Minding the Light by Suzanne Woods Fisher
Nantucket Legacy #2
Six long years ago, Captain Reynolds Macy sailed away from his bride, looking forward to the day when he would return to Nantucket Island with a ship's hold full of whale oil. But when that momentous day finally arrives, Ren soon discovers that everything has changed in his absence. Everything. "Is nothing on this island as it appears to be?" he whispers in despair.
Unlike most islanders, bold and spirited Daphne Coffin doesn't defer to Ren as an authoritative whalemaster, but sees through his aloofness to the aching heart beneath. She encourages him to return to his Quaker roots and "mind the Light," finding solace in God and community. As Ren becomes the man she believes him to be–honorable, wise, faithful–she finds herself falling in love with him.
But how can she, when her heart is spoken for? Tristram Macy is Ren's business partner, cousin, and best friend–and Daphne's fiancé. Love always comes at a cost, but when is the price too high?
Suzanne Woods Fisher welcomes readers back to the Quaker community on Nantucket Island for this riveting love story, full of unexpected moments.
July 2018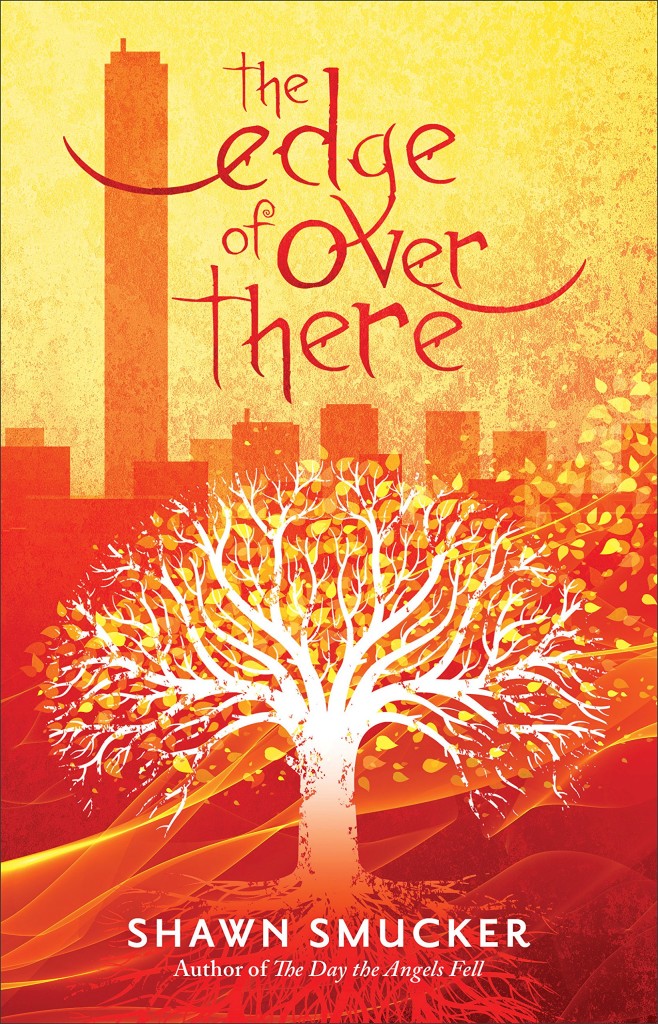 The Edge of Over There by Shawn Smucker
Before the Tree of Life, everything in Abra Miller's life had been predictable. But after the Tree and the lightning and the angels, everything felt tenuous, like holding a soap bubble in the palm of her hand. She spent years looking for signs of that other world, waiting for it to break through. When it didn't, her friendship with Sam Chambers grew cold and distant, and they both wondered how any of it could actually have happened.
Four years later, 16-year-old Abra's long-delayed quest to find the next manifestation of the Tree of Life is renewed when she sees a woman walking up the road–a woman who looks exactly like Sam's dead mother. The woman directs her to New Orleans where she will find the grave of Marie Laveau, one of seven gateways between this world and Over There. As Abra enters The Edge of Over There and begins her pursuit of the Tree once more, she doesn't know whom to fear or whom to trust. But she's starting to think that some doorways should never be opened.
July 2018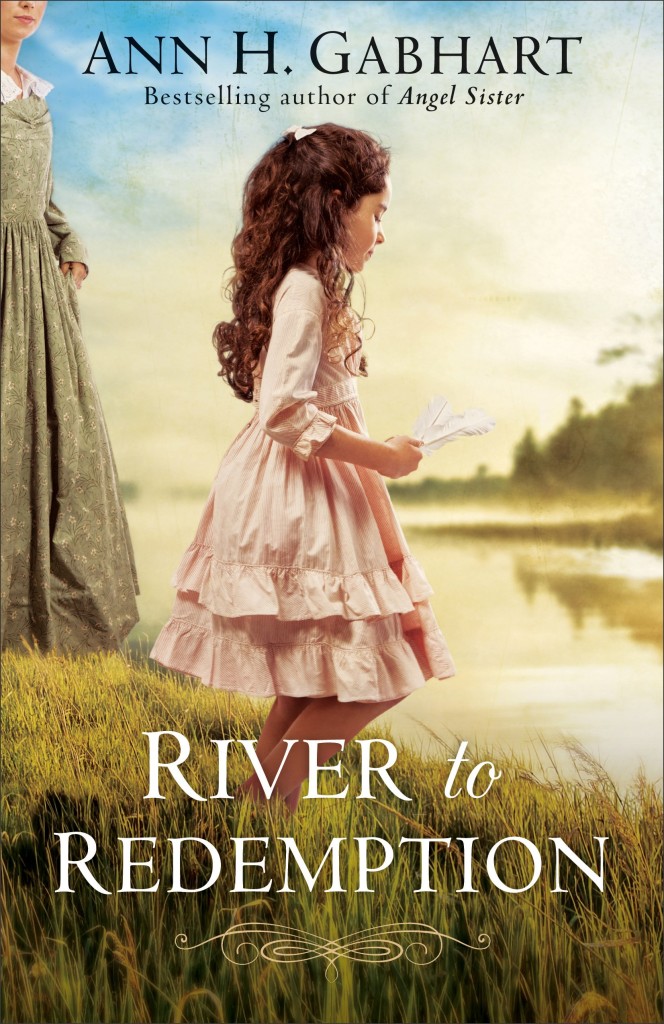 River to Redemption by Ann H. Gabhart
Orphaned in the cholera epidemic of 1833, Adria Starr was cared for by a slave named Louis, a man who stayed in Springfield, Kentucky, when anyone with means had fled. A man who passed up the opportunity to escape his bondage and instead tended to the sick and buried the dead. A man who, twelve years later, is being sold by his owners despite his heroic actions. Now nineteen, Adria has never forgotten what Louis did for her. She's determined to find a way to buy Louis's freedom. But in 1840s Kentucky, she'll face an uphill battle.
Based partly on a true story, Ann H. Gabhart's latest historical novel is a tour de force. The vividly rendered town of Springfield and its citizens immerse readers in a story of courage, betrayal, and honor that will stick with them long after they turn the last page.
July 2018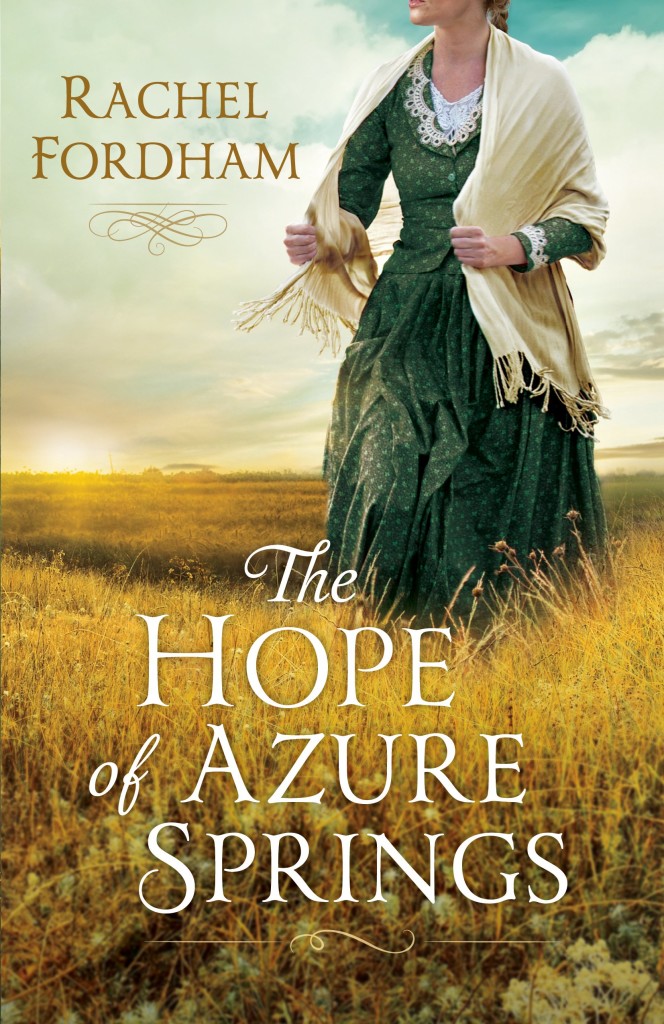 The Hope of Azure Springs by Rachel Fordham
Seven years ago, orphaned and alone, Em finally arrived at a new home in Iowa after riding the orphan train. But secrets from her past haunt her, and her new life in the Western wilderness is a rough one. When her guardian is shot and killed, Em, now nineteen, finally has the chance to search for her long-lost sister, but she won't be able to do it alone.
For Azure Springs Sheriff Caleb Reynolds, securing justice for the waifish and injured Em is just part of his job. He's determined to solve every case put before him in order to impress his parents and make a name for himself. Caleb expects to succeed. What he doesn't expect is the hold this strange young woman will have on his heart.
Debut author Rachel Fordham invites historical romance readers to the charming town of Azure Springs, Iowa, where the people care deeply for one another and, sometimes, even fall in love.
July 2018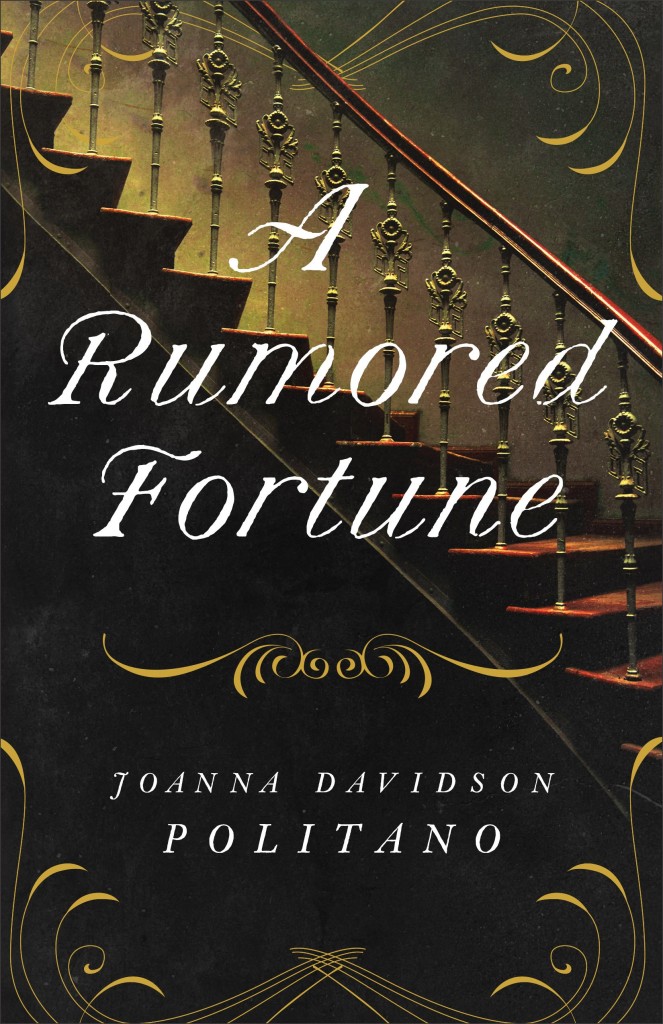 A Rumored Fortune by Joanna Davidson Politano
Tressa Harlowe's father did not trust banks, but neither did he trust his greedy extended family. He kept his vast fortune hidden somewhere on his estate in the south of England and died suddenly, without telling anyone where he had concealed it. Tressa and her ailing mother are left with a mansion and an immense vineyard and no money to run it. It doesn't take long for a bevy of opportunists to flock to the estate under the guise of offering condolences. Tressa knows what they're really up to. She'll have to work with the rough and rusticated vineyard manager to keep the laborers content without pay and discover the key to finding her father's fortune–before someone else finds it first.
Award-winning author Joanna Davidson Politano welcomes readers to Trevelyan Castle, home of the poorest heiress in Victorian England, for a treasure hunt they'll not soon forget.
July 2018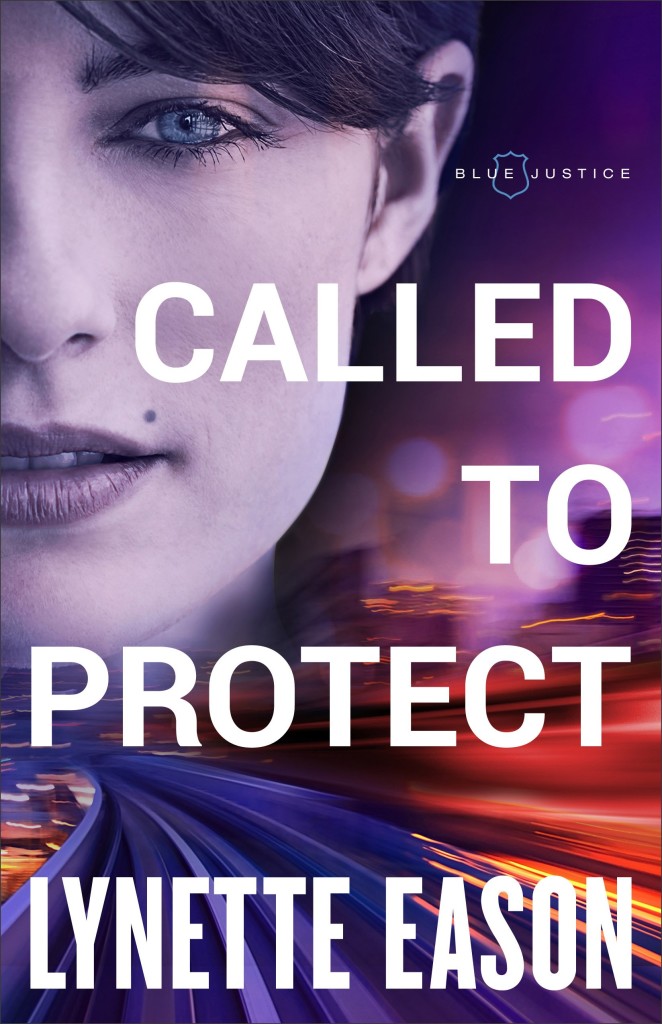 Called to Protect by Lynette Eason
Blue Justice #2
For the past year, Chloe St. John has been working as a K-9 cop with her German shepherd partner, Hank. After being dumped by her fiancŽ for another woman, Chloe has decided that Hank is just about the only male she likes. She's over the whole romance thing and focuses her attention on doing her job. Because a serious case of human trafficking with connections to her missing cousin just landed in her lap.
When US Marshall Blake MacCallum's daughter goes missing, he's ordered to kill the judge he's protecting and tell no one about his daughter's disappearance or she will die. Blake races against the clock to rescue his daughter while Chloe and Hank are asked to be a part of the task force assembled to bring down the traffickers. Chloe finds herself attracted to the silent, suffering man, but thanks to her previous bad judgment, she wonders if she can trust him. And can Blake trust himself around this firecracker of a woman?
Bestselling author Lynette Eason warns readers to buckle in for a fast and furious ride that will have their hearts pumping from the very start.
July 2018