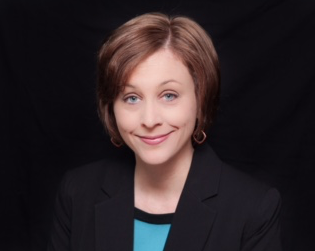 I grew up in Northern California where the weather is awesome and the cheese is divine!
I was inspired to write my first published novel by a life adjustment! I took a leave from teaching elementary school to be a stay at home mom. I missed the creativity, so I took a writing for publication class and that was the beginning of a career that has spanned thirty five books so far!
The books that have most influenced my life are the Bible and Mrs. Mike. Actually, I have a ton of books that have influenced my life, but those are the two that come to mind.
My biggest challenge when writing is avoiding distractions. I'm like squirrel on Kool-aid. Honestly! The biggest challenge is remaining in the chair for hours at a time!
One of my favorite authors is Harlan Coban. That man can twist a plot until it cries for mercy!
If I wasn't a writer, I would be a teacher which I already am. I considering it a blessing that I am able to do both jobs that I love.
The superhero talent I would love to have is to look great in tights. No amount of treadmill time is gonna make that happen, sadly.
Standing Between Stephanie and Her Dream
Is One Hundred Pounds of Lovable Trouble

It should have been so simple for Stephanie Pink: Meet up with Agnes Wharton in a small town in California, retrieve the reclusive author's valuable new manuscript, and be promoted to a full-fledged literary agent.

But Agnes's canine companion, Sweetness, decides to make a break for it before Stephanie can claim her prize. Until Agnes has Sweetness safely back at home in Eagle Cliff, Washington, Stephanie will never set eyes on the manuscript she needs to make her dreams come true.

When Stephanie tracks the runaway mutt to a campground, she meets Rhett Hastings—a man also on the run from a different life and a costly mistake. Rhett agrees to help Stephanie search for the missing dog…thus launching a surprising string of adventures and misadventures.

Once Sweetness gets added to the mix, it's a recipe for love and loss, merriment and mayhem, fun and faith in the backwoods of the Pacific Northwest.
My latest novel can be described by these 5 adjectives…mischievous, tender, sweet, poignant and funny.
My main character is Stephanie Pink, a woman who drove over the cake on her wedding day. Long story!
My main character resembles Audrey Hepburn.
A previously unknown fact about this novel is Stephanie Pink shares many attributes of my oldest daughter.
My story's spiritual theme is about living the life God meant you to live, without letting fear or failure get in your way.
While writing this novel I was challenged when considering how much of our identity is shaped by our successes and failures in this world.
The title was chosen by me! That so rarely happens!
As an author, the hardest scenes for me to write are scenes where children are hurt. Acck! As a teacher of little ones and a mom to two girls, these kind of scenes make me break into a cold sweat.
The story I'm currently working on is the third book in the series entitled Paws for Love. The doggie hero is a naughty terrier named Jellybean.
You may not know this about me, but I am completely terrified of deep water. Not gonna see this gal in any ocean, I'll tell you that much!
If I could be a character in any novel, I would want to be Gina from my novel Sit, Stay, Love. She's gentle and sweet and she's going to marry a hunky pro baseball player so her life is going to be a ton of fun. (This is fiction, right? In reality I wouldn't trade my real life with Papa Bear, Yogi and Boo Boo for anything!)
Thanks for the interview. God bless!
Dana Mentink is a two time American Christian Fiction Writers Carol Award winner. She is the author of over thirty titles in the suspense and lighthearted romance genres. Her suspense novel, Betrayal in the Badlands, earned a Romantic Times Reviewer's Choice Award and she has also been honored with a Holt Medallion Award of Merit. She is pleased to write for Harlequin's Love Inspired Suspense and Harlequin Heartwarming. Besides writing, she busies herself teaching third grade. Mostly, she loves to be home with Papa Bear, Yogi, Boo Boo, an energetic doxie mix, a chubby box turtle and a feisty parakeet.
Relz Reviewz Extras
Dana's Reading Habits
Character spotlight on Shaw & Nina (Jungle Fire)
Visit Dana's website and blog
Buy at Amazon: Fetching Sweetness or Koorong