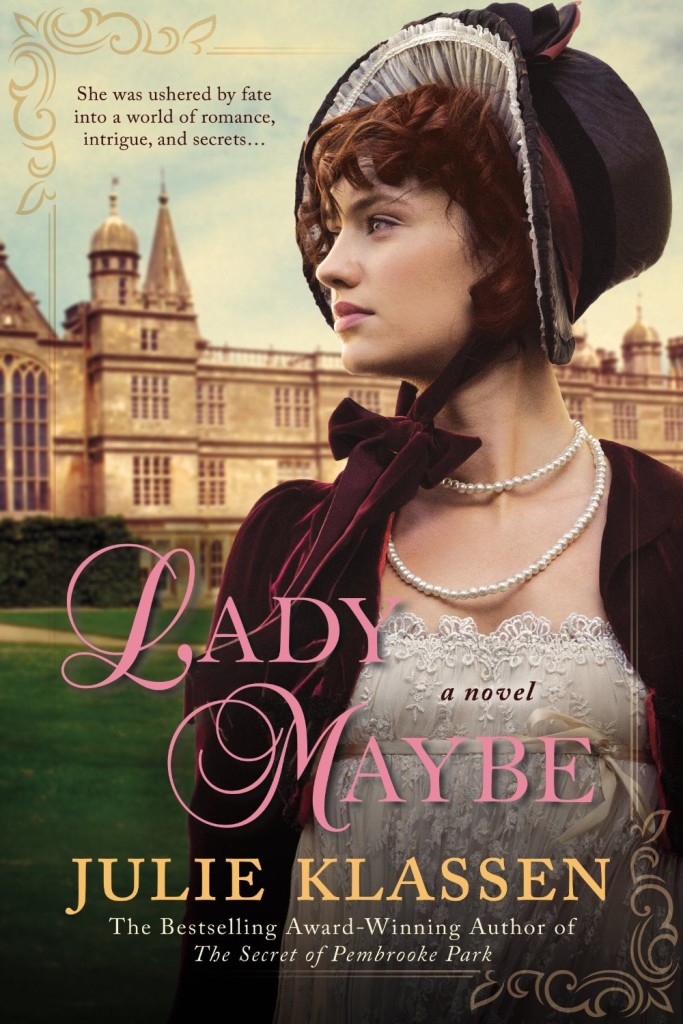 Synopsis:~
One final cry…"God almighty, help us!" and suddenly her world shifted violently, until a blinding collision scattered her mind and shook her bones. Then, the pain. The freezing water. And as all sensation drifted away, a hand reached for hers, before all faded into darkness…
Now she has awakened as though from some strange, suffocating dream in a warm and welcoming room she has never seen before, and tended to by kind, unfamiliar faces. But not all has been swept away. She recalls fragments of the accident. She remembers a baby. And a ring on her finger reminds her of a lie.
But most of all, there is a secret. And in this house of strangers she can trust no one but herself to keep it.
My take:~
Julie Klassen's Regency novels have oft been compared to the iconic novels of Austen and the Brontes. If there was ever a reason to wonder why, Lady Maybe emphatically answers any doubts. A classic Regency novel with Gothic flair, Lady Maybe immerses the reader in the formality, intrigue, and societal lore of England's early 1800s, with rich characters and lyrical, elegant prose. As a young woman recovers from an accident that leaves her memory impaired, two men hold the power to shape her future – one a wealthy English Lord, trapped in a marriage that chokes the life from him, the other, a young lawyer devoted to upholding the law and his personal principles. Each page is laden with mystery and a sense of unease as tragedy strikes and identities and motivations remain obscured. The romance slowly blossoms, etched with uncertainty and the pain of poor choices. Infidelity, betrayal, and heart-wrenching regret are handled authentically and with sensitivity, elevating this story from its peers. Klassen's talent is on heightened display in this novel as the outcome for all her characters remains elusive until the final pages. When it unfolds, expect some surprises with satisfaction close on its heels! Lady Maybe is an engrossing tale Regency readers will devour, demanding more from this talented writer.
As seen at Crossings.com and reprinted with permission of Bookspan LLC
Relz Reviewz Extras