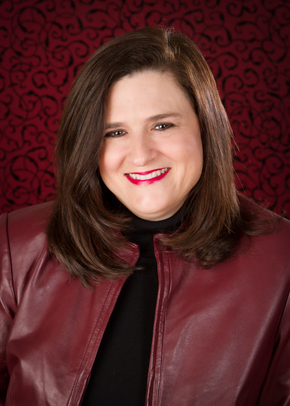 Discover more about
Lynette Eason
and her romantic suspense
Nowhere to Turn
Revell
********
A book character that sticks in my mind is…Why? Jacob Siegen in The Auschwitz Escape by Joel Rosenberg. I felt like I KNEW him. I cared about him, admired him, fought with him and cried with him. Really an amazing and well-crafted character.
The last book that made me cry was…The Auschwitz Escape by Joel Rosenberg.
The last book that made me laugh out loud was…I don't really remember. I haven't read one of those books in a long time.
I'm completely immersed in their storytelling, whenever I read a book by…Terri Blackstock or Joel Rosenberg.
The first person who encouraged me to pursue my writing was…It's a toss up between my mother, my husband and Dee Henderson. LOL.
If I wasn't a writer, I would be…lost.
I write stories because…it's a way to talk to the voices in my head without someone wanting to admit me to the nearest hospital.
Nowhere to Turn

The day Danielle Harding takes her 11-year-old son, Simon, and flees from her abusive husband, is the same day Kurt Harding dies. A relieved Dani believes she and her son are finally safe–but in reality, the danger has just begun. When Kurt was alive, he took something important to a mysterious person. That person wants the item back and believes Dani now has it. As she and her son run for their lives, they have nowhere to turn, until she hires Adam Buchanan of Operation Refuge and goes into hiding.

Unfortunately, she won't be able to hide for long . . . 
My latest novel can be described by these 5 adjectives…intense, suspenseful, (a tad) humorous, fast-paced, surprise-ending. (Is that five? LOL)
My main character is…Dani Harding. She's serious, intense and scared. She wants to keep her son safe, but can't do it alone. Between an abusive husband and a stalker, she and her son, Simon are both in danger.  She's a lovely woman, beautiful on the inside and out. An abusive marriage hasn't spoiled her desire to love and be loved.
My story's spiritual theme is… learning to forgive and move on from the past.
The most recent movie or tv show I loved was…Why? I love the show The Middle. I've only just discovered it in the last couple of weeks and my husband and I've recently started watching reruns. We love it because we laugh ourselves silly. The
The story I'm currently working on is…the first book in the new Revell series. Right now, it's just being called the Bodyguard series. It's about four female friends who have their own bodyguard business. There are four books in this series.
You may not know this about me, but I…am completely deaf without my hearing aids.
I might go all fan girl if I met…anyone from the cast of Downton Abby or maybe Kate Middleton. Ha.
If I could travel back in time, I'd go to…London during the 1920's. (Yes, I'm a Downton Abby fan. Ha.)
I get lost in the music when I listen to…I don't like music that much so I don't listen to it very often.
A long held dream of mine is…to travel to Italy and Greece.
Thanks Lynette!
Relz Reviewz Extras
Reviews of No One to Trust, When A Secret Kills, When A Heart Stops, When the Smoke Clears,  A Killer Among Us, Too Close to Home & Don't Look Back
Visit Lynette's website and blog
Buy at Amazon: Nowhere to Turn (Hidden Identity Book #2): A Novel or Koorong