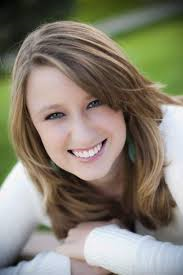 Discover more about
Erynn Mangum
and her YA romance
Paige Turned
NavPress/Tyndale
~~~~~~~~
What was a favourite childhood book of yours?
Oh my goodness. Just one?? I loved the Anne of Green Gables series, the Mrs. Piggle Wiggle books and there was an old, old series about a woman called Miss Pickerell that I also loved. Pretty much, if it involved reading, I loved it.
Do you remember the title of the first story you ever wrote? What was it about?
It was called "The Pupe" (aka Puppy) and I was barely old enough to color, much less write. It was about a little puppy's afternoon and I illustrated it and stapled all the pages together. I was so proud of myself.
If you weren't a writer, what career would you/did you/do you have pursued?
I always thought cosmetology would be fun. Or photography. Or working in a small coffeehouse. Or a bunch of other things. But mostly, I wanted to be a mom and since I am one and also a writer, I feel like I get the best of everything because I just write about characters living my other dream jobs. 😉
Why do you write stories?
I love finding out about the characters as I write. I love seeing how the things God is teaching me in my life right now come out on the page and I love that something so simple as a light-hearted story can be used in such big ways by our God.
Paige Turned
Despite her valiant efforts, Paige Alder seems stuck in chaos.
Her new job as youth intern keeps her hopping from coffee shop to coffee shop all summer long, but at least she's loving the one-on-one time she gets to spend with the girls. The unfortunate side-effect is that now, four weeks of laundry fills her apartment. Plus, she barely has time to help her sister and best friend with their weddings!
And even worse? Something is definitely wrong between her and Tyler. She apologized for what he thought he saw happen with Luke. Can't they move past it? Or could there be something he's not telling her—something that could change everything?
Describe your novel in 5 adjectives
Busy, funny, romantic, light-hearted and warm.
Please share a little about one of your main characters (eg. Appearance, motivation, quirks, desires…)
Paige is my main character in my newest novel and she's about as average as they come appearance-wise. I really love writing about normal, regular girls. I try not to even assign a hair color because I want my readers to totally identify with my main character.
What spiritual theme or question does your story deal with?
Letting go of the past – whether it's your past or someone else's. Paige Turned deals a lot with forgiveness.
Share a recent movie or tv show that you have loved, and why?
This is my language. My husband and I are totally TV show people except we watch them on Netflix. So we watch the whole 19 seasons in about five months and then we start looking for the next best thing. The show I've loved the most that we've recently watched is Psych. It's hilarious and the perfect blend of comedy that I love and action that Jon loves.
What novel are you working on now?
Right now I'm working on a couple of e-novellas that I'm super excited about! Thanks so much Rel – this was very fun!!
Thanks Erynn ~ hope your latest precious bundle is allowing you some sleep!
Relz Reviewz Extras