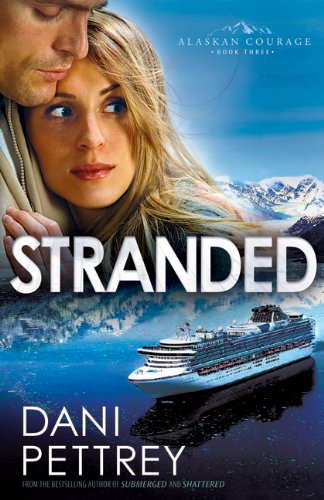 Synopsis:~
Darcy St. James returns to Alaska to join a journalist friend undercover on the trail of a big story. But when Darcy arrives, she finds her friend has disappeared. Troubled by the cruise ship's vague explanation, Darcy uses her cover as a travel reporter to investigate further. 
The last person Gage McKenna expects to see during his summer aboard a cruise ship leading adventure excursions is Darcy. And in typical Darcy fashion, she's digging up more trouble. 
He'd love to just forget her–but something won't let him. And he can't help but worry about her as they are heading into more remote regions of Alaska and eventually into foreign waters. Something sinister is going on, and the deeper they push, the more Gage fears they've only discovered the tip of the iceberg.
My take:~
Hook, line, and sinker!
I think that might be romantic suspense author, Dani Pettrey's modus operandi. In each of her three Alaskan Courage novels, this talented author has tempted readers with her engaging secondary characters, providing snippets of intriguing backstory that have readers crying out for more. Fortunately for said readers, Dani rewards their devotion by making those secondary characters the stars in her next story. Stranded thrusts the enigmatic and grieving Gage McKenna, into close proximity with another woman he can't trust and that is not to be tolerated. Sparks and emotions fly as journalist Darcy St James seeks to find the truth behind her friend's disappearance. Adventure and romance race hand in hand as danger presses in on Darcy and she turns to the only man who can help her.  Gage is unwillingly drawn to Darcy, a woman he believes lies for a living, yet has his protective instincts on high alert. Stranded will endear readers even more to the McKenna clan as murder, suspense, and danger follow Darcy and Gage on a cruise ship and beyond. And yes, true to form there are plenty of tempting tidbits about secondary characters that will have readers anxiously awaiting books the remaining two books in this series.
With thanks to Bethany House for my review copy
Relz Reviewz Extras

To celebrate the story, author Dani Pettrey and Bethany House Publishers are pleased to present the ALASKAN ADVENTURES Sweepstakes, and your chance to win one of three fabulous prizes connected with the story!
Timeframe & Notifications:
This giveaway starts September 2, 2013 and ends September 19, 2013 @ 11:59 pm (PST). Winners will be selected Friday, September 20, 2013, and announced at DaniPettrey.com.
GRAND PRIZE: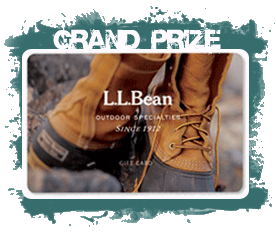 BUILD-YOUR-OWN-ADVENTURE PACKAGE
In Stranded, Darcy, Gage, and the McKenna family launch into all kinds of adventures: from high-octane ocean kayaking, to rugged island camping beneath the vast Alaskan skies.
Our grand prize winner will have the chance to build their own adventure, with a $300 adventure gear gift card of their choice from either Eddie Bauer or L.L. Bean.
And what would our hero and heroine do if they won the prize? Gage use it towards one of L.L. Bean's gorgeous ocean kayaks, while Darcy would go for "Glamping" gear:)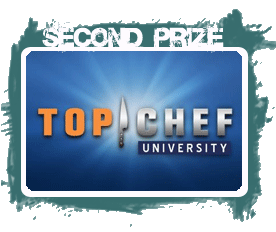 SECOND PRIZE:
CULINARY CONQUEROR PACKAGE
Everyone knows Gage McKenna's campfire cooking is second to none. But inStranded, Darcy discovers that before Gage was a search and rescue hero, he secretly dreamed of attending culinary school.
Our second prize winner will have the chance to fulfill Gage's dream with a$200 value, 1-year membership to Top Chef University.
Membership includes over 200 video lessons taught by Top Chef contestants, covering everything from soups to desserts.
THIRD PRIZE: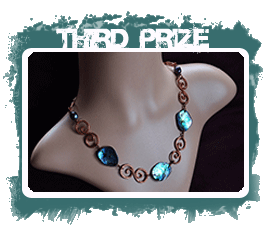 SHIMMER & SHINE PACKAGE
Darcy once gave her missing friend, Abby, a beautiful shell necklace, engraved with a special message that made it one-of-a-kind.
Our third prize winner will receive their very own, one-of-a-kind "Earth & Sea" necklace valued at $100.
Handmade of New Zealand Paua shells, hammered copper, and Tahitian pearls, this necklace is the perfect compliment for a soft sweater and jeans, or a unique finishing touch for a little black dress on a special date night.
How to Enter:
Go to http://www.danipettrey.com/alaskan-adventures-sweepstakes/ and complete the entry box, anytime between September 2 and September 19.