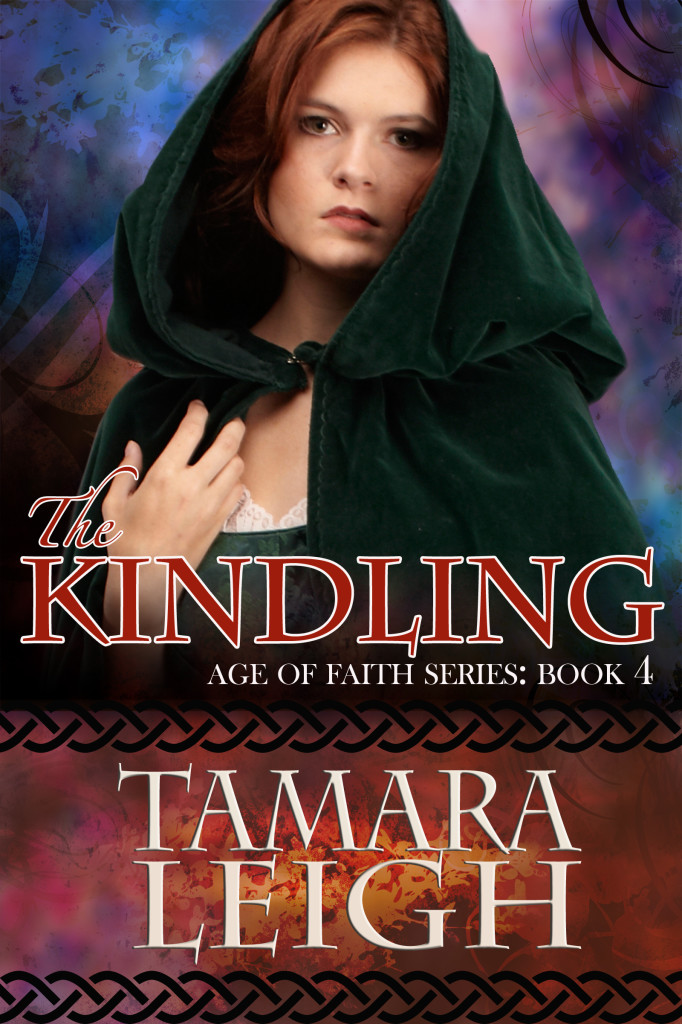 Synopsis:~
"'TIS SAID FAMILY CREATES A MULTITUDE OF SINS." 
Helene of Tippet is not her father or her brother's keeper. Yet when she is enlisted to use her healing skills to aid a fallen knight, the secret she holds close threatens to visit her family's sins upon her. Now she is in danger of loving where she should not—a man of the nobility, and one who has cause to despise her if ever he learns of the blood that courses through her veins.
Dare she reveal herself? Dare she trust a warrior so bitter and intent on revenge? Dare she love? 
Sir Abel Wulfrith, a man bred to battle, has the scar to prove one should never trust a woman. But when he is wounded by his family's enemy, he finds himself at the mercy of one who could prove his undoing. Now he faces a battle against which no strategy can prevail, no blade can defend, no heart can escape unscathed.
Can he forgive Helene the sins of the father—more, the sins of the brother? Can he reclaim his faith? Can he love?
My endorsement:~
One of my favourite things to do is to curl up with a book by the supremely talented Tamara Leigh, and leap back in time to the 12th century, a time of fearless warriors and young maidens. The Kindling, the fourth book in Tamara's Age of Faith series, transported me to historic England the bedside of wounded warrior, Abel Wulfrith, as healer, Helene of Tippett, battles her attraction to a man who would shun her completely if he knew the secret she hides. Once again, Tamara satisfies every need of a reader of medieval fiction with intriguing and authentic characters, a meaningful and evocative story, and enough conflict, romance, and danger to keep the pages turning from beginning to end. I can't speak highly enough of this wonderful series and I am so glad that Everard's story will be told in The Longing. In the meantime, look for Tamara's Lady at Arms, available late January, 2014.
With thanks to the author for my review copy
Available in digital format only