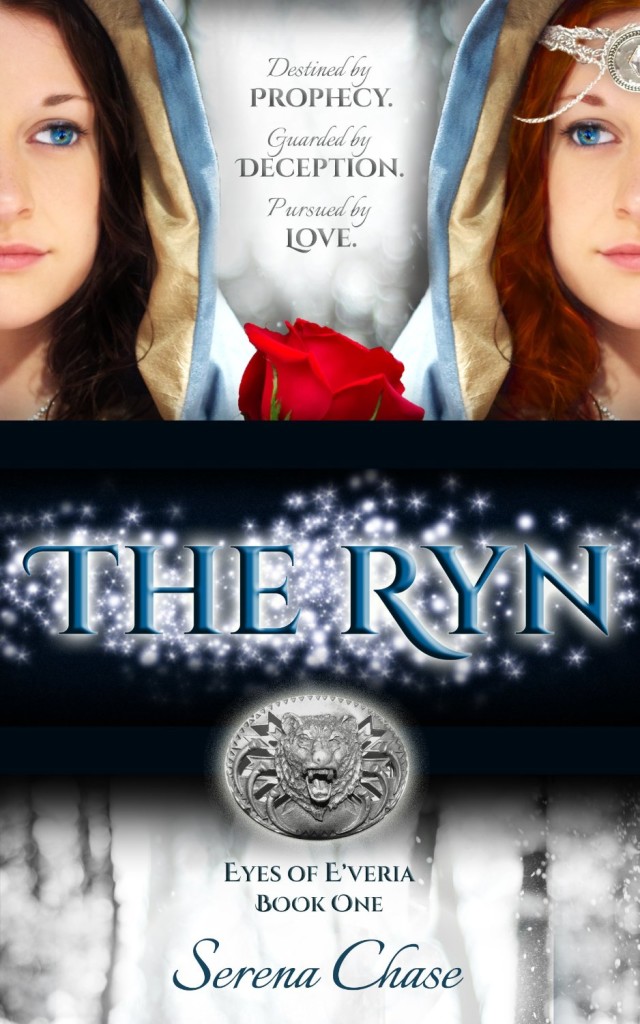 Synopsis:~
DESTINED by prophecy. GUARDED by deception. PURSUED by Love.
Centuries ago, an oracle foretold of the young woman who would defeat E'veria's most ancient enemy, the Cobelds. But after two centuries of relative peace, both the prophecy and the Cobelds have been relegated to lore—and only a few remain watchful for the promised Ryn.
Finally, a child is born who matches the oracle's description, but a Cobeld curse accompanies her birth. Led to believe they succeeded in killing the prophesied child, the Cobelds emerge from hiding with plans to overtake the Kingdom.
But the child survived.
Secreted away and called "Rose" for the first nineteen years of her life, Rynnaia E'veri has no idea of her true identity until a chance meeting with an injured knight reveals not only her parentage and true name, but the task assigned her by the oracle: discover the Remedy that will destroy the Cobelds' power.
Now, her time has come.
Offered the assistance of pirates, scribes, storytellers, a young woman who died centuries ago, and the knight who is quickly working his way into her heart, Rynnaia is fortified with friends. But if the Ryn is to complete her task, she must come to terms with not only who she is, but for whom she must be willing to die. For the kingdom's survival depends on her.
THE RYN begins an epic re-imagining of the classic Grimm fairy tale, Snow White & Rose Red. Book Two, THE REMEDY, is scheduled for release April 2013.
My take:~
Confused by secrets surrounding the father she has never met, Rose delights in her foster family and the devoted brothers she has grown up with. When danger strips her of their security and love, Rose refuses to cower and meets her fears head on, until her actions nearly kill a man bound to protect her. As she begins to discover some of her family's secrets Rose learns she has gifts beyond her comprehension that set her on a path that is both terrifying yet strangely familiar. Escorted by a handsome and protective knight, Rose begins a journey of revelation about herself, her gifts, and the father who deserted her.
Serena Chase's The Ryn is a beautifully rendered allegorical fantasy that captured my imagination from the beginning, my heart halfway through, and my soul by the final pages. With the perfect combination of whimsy and earthiness, Serena creates in Rose a gutsy yet vulnerable heroine whose journey is engaging and intriguing. Serena has imagined a wonderful fantasy world of magical storytellers, Andovan mind readers, and searing prophecies with a hero well worth some swooning time! Intricately woven into the tale are subtle yet easily recognisable spiritual themes, many of them filled with beauty and poignancy. Clever dialogue and delightful prose suggest Serena has significant talent, the creative and evocative plot proves it .With action, chivalry, and sacrifice aplenty, this story will appeal to all ages. With shades of The Princess Bride, Lisa T Bergren's River of Time series, and David Eddings Belgariad, this story is a keeper. Simply put, I adored The Ryn and can't wait to dive into The Remedy.
With thanks to the author for my review copy
Relz Reviewz Extras
Serena's Author Alert
Visit Serena's website and blog
Like Serena's FB page
Buy The Ryn at Amazon