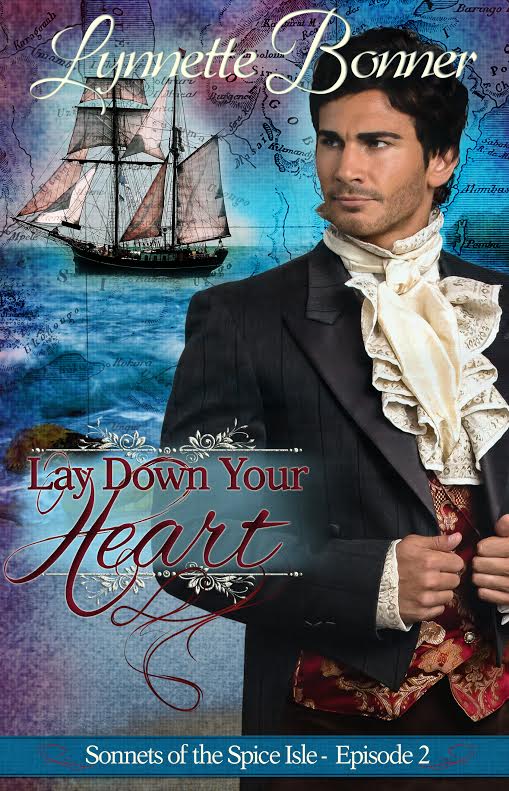 Synopsis:~
Indian Ocean, Off the Coast of Zanzibar, Early 1866
RyAnne Hunter is shocked, and rather put out, that Papa refuses to turn back to Zanzibar. All her carefully wrought plans have come to nothing! Now, with Papa's health much worse than she first feared, her only option is to accompany him into the heart of the Continent so he won't die alone. But Papa insists she abandon her skirts and don men's trousers and boots! And to make matters worse, the irritating captain has decided she must learn to shoot a gun! In the face of all that, she's not giving up on her attempts to convince Papa to return to Zanzibar.
Captain Trent Dawson is most displeased to discover Miss Hunter stowed away on his ship. He's even more displeased when her father refuses to return her to Zanzibar, where she belongs. But when a slave woman is attacked by a crocodile and RyAnne puts herself in danger to save her, he begins to wonder if there isn't another side to the spoiled little heiress. Perhaps even a side he could admire?
A thrilling historical romance from the time of missionary explorer David Livingstone.
This is part 2 of a 6 part episodic serialized novel. 
Tracy's Take:~
"Lay Down Your Heart" continues the story of RyAnne Hunter and Captain Trent Dawson, in Lynnette Bonner's "The Sonnets of Spice Isle" series. In this instalment Bonner leads us into the jungle in search of an elusive slave trader.
My initial assessment of RyAnne Hunter, as being a young woman of depth, passion and conviction was cemented in this instalment. RyAnne continues to find herself in the midst of heart-stopping adventure and proves herself to be selfless and heroic as she thoughtlessly puts herself in danger to save a slave woman and her child. In the process she finds herself confronted with the ugly truth regarding slaves being regarded as property rather than people, and again finds herself acting for the best outcome of another, despite the inequality of their stations. As RyAnne finally accepts that her unwell father will not return to Zanzibar she sets her course to care for his needs, and heads into the jungle. It is in this setting Bonner gently builds the tension between RyAnne and Trent. RyAnne provides Trent with all the fodder a hero-character needs, when she continually finds herself in need of being rescued!
After only two episodes I am already enjoying the pace at which the characters and their relationships are built, as this takes a great deal of skill in such small portions of the story. Yet Bonner skilfully builds her characters, progresses the story and encapsulates each portion with all the elements that create a good read.
With thanks to the author for Tracy's review copy
Guest reviewer: Tracy of Beyond My Picket Fence
Relz Reviewz Extras
Review of On the Wings of a Whisper
Visit Lynnette's website
Subscribe to Lynnette's newsletter and enjoy a free romance, My Blue Havyn
Buy at Amazon:
Episode 1 – On the Wings of a Whisper
Episode 2 – Lay Down Your Heart