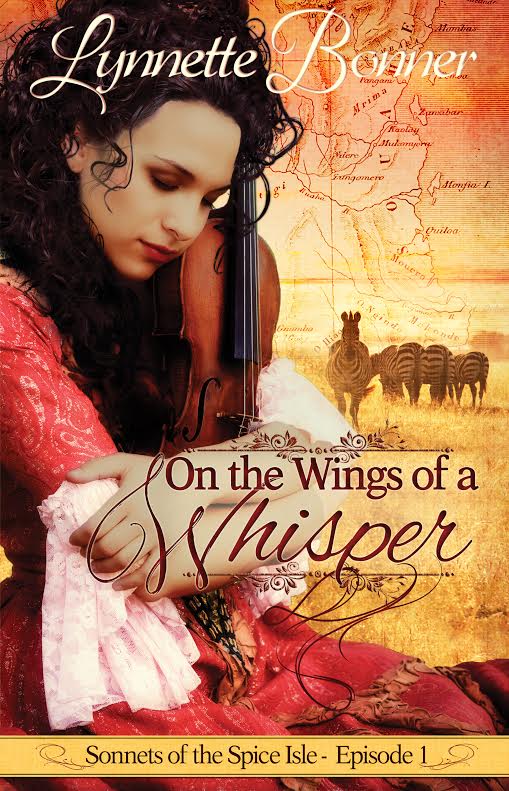 Synopsis:~
Stone Town, Zanzibar, Early 1866
RyAnne Hunter is determined to stop her father from leaving for the continent of Africa, where he plans to start a mission station. And she only has until morning. Tonight at the Harcourts' Annual Ball will be her last chance to change his mind. She must succeed! Papa's health, and her future, depend on her success. But, as if her task isn't difficult enough, now the insufferable Captain Dawson has agreed to guide Papa's expedition!
After spending six months at sea, Captain Trent Dawson only wants to think about rest and relaxation. However, when he's recruited by a British naval officer to help put an end to a slave smuggling ring, the perfect opportunity presents itself in Dr. Hunter, who needs a guide to the Interior. Now if he can just help the doctor without spending too much time with the man's troublesome and flighty youngest daughter.
A thrilling historical romance from the time of missionary explorer David Livingstone.
Tracy's Take:~
"On the Wings of a Whisper" is the first episode of Lynnette Bonner's "The Sonnets of Spice Isle" series; a serialised historical novel.   Lynnette's easy-to-read style, combined with mystery and adventure, promise to delight and enthral readers.
Set in Zanzibar in the late 1800's, this tale begins exactly the way I love a good story to start: in the midst of action.  Lynnette cleverly uses action and dialogue to provide the reader with information that reveals the problem and tension, and illuminates each character's unique layers.  Lynnette's characters are complex, captivating and interesting.  I loved that Captain Dawson is portrayed as the crusty sea captain he is, but layered with the care and warmth required for a good hero.  RyAnn Hunter is characterised as a spoilt young heiress, and yet she clearly possesses depth, passion and conviction.  Woven into the world of these two protagonists are a shrewd slave trader, a hostile mother and a father who is unwell.
I can't wait to read the next episode in this serialisation.  Strong characters set against the historical era of slave trading is the perfect combination for a great adventure.
Guest reviewer: My dear friend, Tracy, from Beyond My Picket Fence
Relz Reviewz Extras
Visit Lynnette's website
Subscribe to Lynnette's newsletter and enjoy a free romance, My Blue Havyn
Buy at Amazon: On the Wings of a Whisper