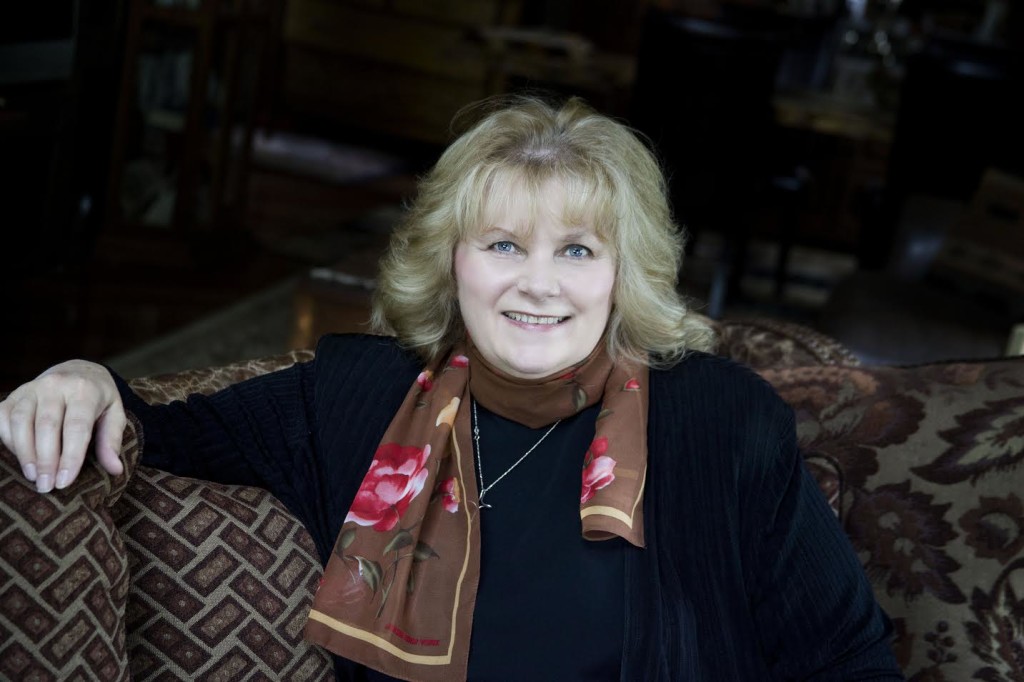 Carrie Stuart Parkes
and her thriller
When Death Draws Near
Thomas Nelson
*******
I grew up in…Pretty much on the ranch here in Cataldo, Idaho.
I was inspired to write my first published novel by…My mentor, Frank Peretti
The books that have most influenced my life are…The Bible. Gift from the Sea (Ann Morrow Lindberg,) almost every children's dog book I read (especially those by Albert Payson Terhune,) and soooooo many others!
My biggest challenge when writing is… Keeping the interruptions to a minimum. IE: dogs need to go out, phone rings, hubby wants to talk……
One of my favorite authors is… Frank Peretti, he my mentor!
If I wasn't a writer, I would be… An artist and forensic artist. Oh wait, I already am…
The superhero talent I would love to have is… Hmmm. In my dreams I sometimes fly, or walk through walls. In real life I fall and smash into walls. I'd love to be able to "get the bad guys." Right now I do that with a pencil.
Gwen Marcey takes death in stride. Until she's faced with her own mortality.

Forensic artist Gwen Marcey is between jobs when she accepts temporary work in Pikeville, Kentucky—a small town facing big-city crime. But before Gwen can finish her first drawing of the serial rapist who is on the loose, the latest witness vanishes. Just like all the others.

Gwen suspects a connection between the rapist and the "accidental" deaths that are happening around town, but the local sheriff has little interest in her theories. When her digitally-obsessed teenage daughter joins her, Gwen turns her attention to a second assignment: going undercover in a serpent-handling church. She could get a handsome reward for uncovering illegal activity—a reward she desperately needs, as it seems her breast cancer has returned. But snakes aren't the only ones ready to kill. Can Gwen uncover the truth—and convince anyone to believe her—before she becomes a victim herself?

In a thrilling race against time, When Death Draws Near plunges us into cold-case murders, shady politics, and a den of venomous suspects.
My latest novel can be described by these 5 adjectives… Gripping. Suspenseful. Intriguing. Surprising. Important.
My main character is… Gwen Marcey is a 36 year old single mom who works, freelance, as a forensic artist. Her work is challenging, her faith simple and newly found, and her desire is for her life to just be easy for a change.
My main characters resemble…. I use a template of different friends to build my characters. They are usually made up of two or more people.
A previously unknown fact about this novel is… Rick and I visited a snake handling church in West Virginia for research.
My story's spiritual theme is… God listens to our prayers.
While writing this novel I was challenged by… Writing about Eastern Kentucky, which I'd visited only once to teach a class. What do they eat? What kind of trees grow there? What's the weather like?
The title was chosen by… My wonderful editor and editorial staff at Thomas Nelson.
As an author, the hardest scenes for me to write are… In this book, Gwen's fight with God. She goes through the five stages of coming to grips with her possible death: denial, anger, bargaining, depression and acceptance. As a cancer survivor, I had no doubts that God would be with me all the way and He had a purpose for me.
The story I'm currently working on is… Called Portrait of Vengeance, I'll be turning it in the end of this month. It's about Gwen Marcey, murder, and the Nez Perce Tribal Police. (Watch out, Tony Hillman fans.)
You may not know this about me, but I…..When I was nineteen, I was arrested for dealing in drugs in Cape Town, South Africa. It was a case of mistaken identity—the undercover cop said to arrest the girl with "long blond hair and blue jeans." I was on a college ship (World Campus Afloat) and almost every girl on the ship had long blond hair and blue jeans. I've never touched drugs—so the mistaken arrest made it to the Johannesburg, South Africa, front page news…..
If I could be a character in any novel, I would want to be… Gwen Marcey.
Carrie Stuart Parks is a Christy finalist as well as a Carol award-winning author. She has won numerous awards for her fine art as well. An internationally known forensic artist, she travels with her husband, Rick, across the US and Canada teaching courses in forensic art to law enforcement professionals. The author/illustrator of numerous books on drawing and painting, Carrie continues to create dramatic watercolors from her studio in the mountains of Idaho.
Mentored by New York Times best-selling author, Frank Peretti, Carrie began writing fiction while battling stage II breast cancer. Now in remission, she continues to encourage other women struggling through the effects of cancer.

Relz Reviewz Extras
Discover more about Carrie
Visit Carrie's website and blog
Buy at Amazon: When Death Draws Near or Koorong