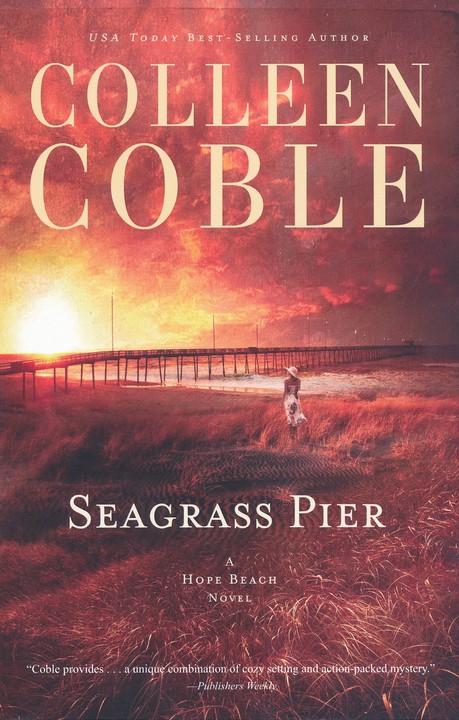 Meet a caregiver & an FBI agent in
Colleen Coble's
contemporary romance
Seagrass Pier
Thomas Nelson
The Story
Elin Summerall was one of the lucky ones. Not only did she get a heart transplant, but the donor was a perfect fit. A miraculously perfect fit.
But when Elin begins having violent flashbacks—and vivid dreams of being strangled—she realizes that she has been the recipient of more than just a new heart . . . Elin is remembering her donor's murder.
Her strange affliction has attracted some unwanted attention: from the press, from the authorities . . . and from the killer himself. Now, living alone with her young daughter and aging mother, Elin is being stalked—by a man she's only met in her nightmares.
The police are dubious of her story, but one off-duty FBI agent is eager to help her: Agent Marc Everton, the father of Elin's daughter.
Of course, he doesn't know about that. Yet.
Now, in a remote cottage on Hope Island, Elin and Marc must probe the secrets buried in her borrowed heart. And there's no time to waste. One man is desperate to silence her—before she remembers too much.
Introducing Elin & Marc
Brief physical description
Elin: red hair, green eyes, very long legs.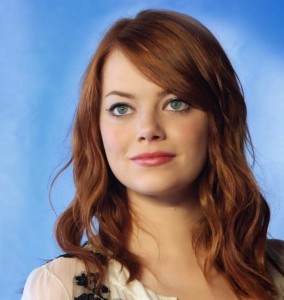 Marc: Dark hair, hazel eyes, rugged physique
Resembles… 
Rel here ~ Based on Colleen's descriptions, I've chosen:
Emma Stone for Elin and Bernado Velasco for Marc!
What do you think?
Strengths and weaknesses
Elin: Loves helping people and is a good caregiver. She's very focused and responsible. Can jump to conclusions too fast.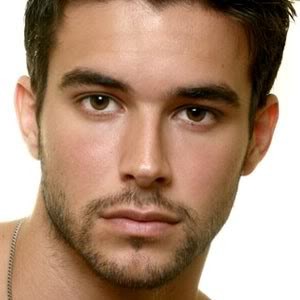 Marc: Thinks outside the box and is one of the best agents out there. Can be a bit of a wild card.
Quirk (if any)
Elin reads and collects comic books. Superman is her favourite.
Marc is a computer geek and takes his iPad everywhere.
Your inspiration for the character

I never really have an inspiration for my characters. I don't base them on real people or something I've seen. They just start talking to me.  
Background to the story 
I have a friend who had an organ transplant, and she began to exhibit some small different personality changes. I began to do some research out of curiosity and found that cell memory is a known phenomenon, especially with heart transplant. I was hooked!
Thanks Colleen
Relz Reviewz Extras
Character Spotlight on Libby & Alec
Reviews of The Lightkeeper's Ball, The Lightkeeper's Daughter & The Lightkeeper's Bride
Character spotlight on Margaret O'Brien
Character spotlight on Lucy & Nate
Character spotlight on Addie & John
Interview with Colleen
Visit Colleen's website and blog
Buy at Amazon: Seagrass Pier (The Hope Beach Series) or Koorong