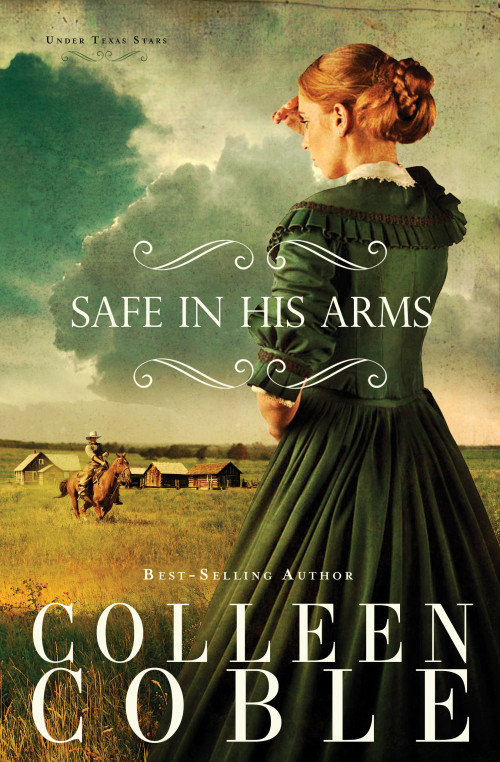 Meet the lovely Margaret in 
Colleen Coble's
historical romance
Safe in His Arms
Thomas Nelson
The Story
Sometimes it takes a stranger to see you as you really are.
Born and raised on sprawling Texas land, Margaret O'Brien prides herself on her competence as a rancher. But her father believes she's made for more than just dawn-to-dusk work. He wants her to have the love of a good man, to raise children, to build a life. But Margaret gave up such dreams years ago. She's convinced no man would have her, that the ranch is her life now.
So when Margaret's father hires Daniel Cutler as a new foreman, she's frustrated and suspicious. Then an overheard conversation links him with a gang of bank robbers, and she's downright worried. Daniel swears he's not involved, but Margaret's not convinced. She knows the man still has secrets. But would a criminal be so kind and talk so convincingly of his faith? As a series of tragic "accidents" threatens all she holds dear, Margaret must decide what to trust: her own ears, her best judgment . . . or what her heart keeps telling her.
Enjoy meeting Margaret
Brief physical description
Margaret is tall with red hair. She's very capable and hard working, but feels unwomanly because of her ranching ability.
Resembles…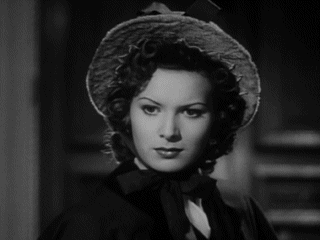 A young Maureen O'Hara.
Strengths and weaknesses
Margaret is a loyal friend and knows everything about running a ranch. In spite of her outward confidence, she can't believe any man would find her attractive.
Your inspiration for the character
Myself
Background to the story
Safe in His Arms is set on a ranch near Wichita Falls, Texas. A reader who loved my books sent me tons of information about her area because she loved it so much. I just had to use all that great story material.
Relz Reviewz Extras
Character Spotlight on Libby & Alec
Reviews of The Lightkeeper's Ball, The Lightkeeper's Daughter & The Lightkeeper's Bride
Character spotlight on Lucy & Nate
Character spotlight on Addie & John
Interview with Colleen
Visit Colleen's website and blog
Buy Safe in His Arms at Amazon or Koorong