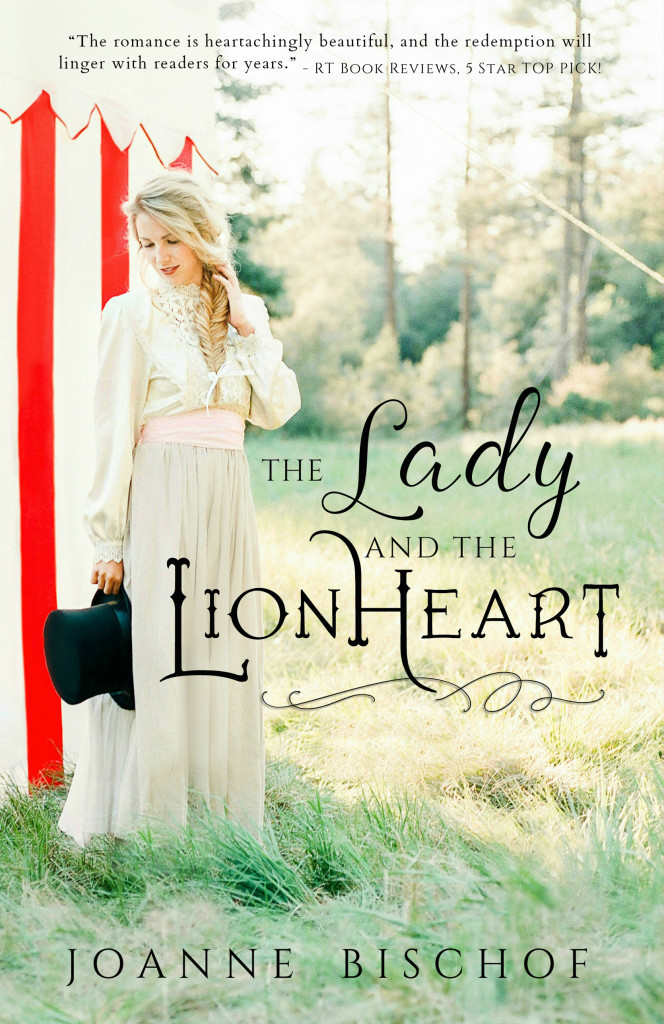 Meet a lion tamer and a nurse in
Joanne Bischof's
historical romance
The Lady and the Lionheart
Mason Jar Books
*****
The Story

Two worlds collide when the circus comes to Victorian-era Virginia.

Raised amid the fame and mystique of the Big Top, Charlie Lionheart holds the audience in the palm of his hand. But while his act captivates thousands, it's away from the spotlight where his true heart lies. Here he humbly cares for his pride of lions as if they were his brothers, a skill of bravery and strength that has prepared him for his most challenging feat yet—freeing an orphaned infant from the dark bondage of a sideshow. A trade so costly, it requires his life in exchange for hers, leaving him tarnished by the price of that choice.

As the circus tents are raised on the outskirts of Roanoke, nurse Ella Beckley arrives to tend to this Gypsy girl. All under the watchful eye of a guardian who not only bears a striking resemblance to the child, but who protects the baby with a love that wraps around Ella's own tragic past, awakening a hope that goodness may yet reign. When their forbidden friendship deepens, Charlie dares to ask for her heart, bringing her behind the curtain of his secret world to reveal the sacrifice that gave hope to one little girl—boldly showing Ella that while her tattered faith is deeply scarred, the only marks that need be permanent are his own.
Introducing Charlie & Ella
Brief physical description
Charlie Lionheart
Charlie is half Romani Gypsy and while that gives him hair and skin in shades of brown and golds, Gypsy eyes can often be pale blue or pale green. He's remarkably handsome in a way that sort of stops ladies in their tracks whenever he's around. And I should probably mention that hair. 😉 While his hair is always pristine during his performances, when he's working behind-the-scenes, romping with his lions, it's always a mess.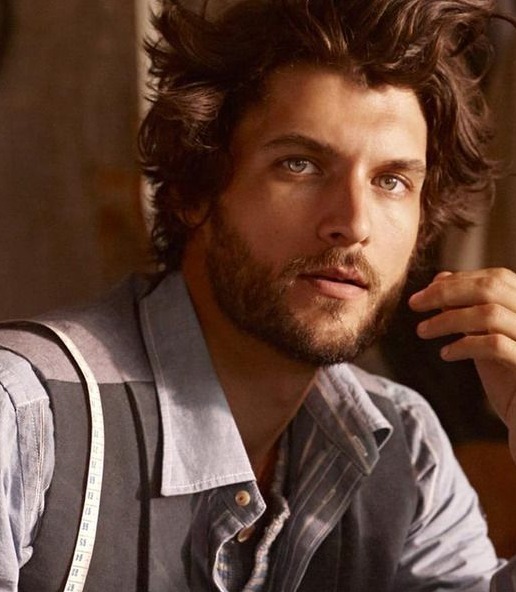 Ella Beckley
Because this story is a take on Beauty and the Beast, I knew Ella was going to be remarkably lovely. She's also a country girl, so I wanted her beauty to be very natural and organic. Sort of unassuming. It's not something that she flaunts, and actually, she has a tragic past and while her beauty isn't at fault, it garnered the attention of a bad man in her past, which is where her story-journey really begins.
Resembles…
These pictures fit Charlie and Ella to a tee!
Charlie
In a physical sense, Charlie's strength is in being a lion tamer. He spends his days with full grown lions, performing death-defying acts to thousands upon thousands of spectators a year. On a heart level, his strength shines through in his gentleness and compassion. What he tries to allow the crowd to discover is that his lions are his best friends, his brothers. He is kind to them and values their lives above even his own comforts. This trait—one that was engrained into him from his father before him—is what makes him the perfect hero for Ella. His strengths support her weaknesses.
Ella
I think Ella's greatest strength is her kindness. Though she's known great sorrow and incredible grief through both the loss of her innocence at fifteen and the loss of her child shortly after, she never allowed it to make her bitter. It's this kindness that surrounds Charlie in his time of need and that really knits his heart to hers. But where there's a void in her heart and life is her lack of belief that God is on her side. That he created her to love her. It's Charlie who will step in and demonstrate this through his own faith and his own loss, showing Ella by example, that God can be her comfort and her defender.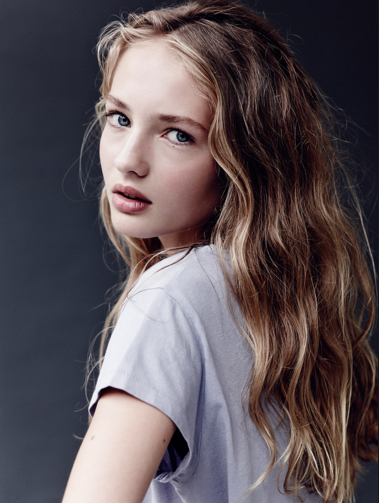 Quirk (if any)
Charlie
I suppose the best place to start would be to mention that Charlie wears more makeup than any woman in any story I've ever written. 😀 He has to have his face done in a painted masquerade style for his lion taming performances. On top of this, he has a huge knack for fashion and changes his clothes more often than any other character—swapping out ensembles on a regular basis. He's quite the fashionista when he wants to be.
Another quirk is that he has incredibly good balance. That sounds super silly to zoom in on, but because he's spent his entire life around big cats, and because his mother and sister were trapeze artists, he's grown up in a world where balance is key and so it was fun to paint that into the very first moment that he first bumps into Ella—literally on page two!
Ella
Ella has a small-town heart and while she navigates the streets of bustling Roanoke, Virginia, well, she never really sees herself born for grand things. She's a country girl through and through so to suddenly find herself at the circus, spending all her time with a dashing lion tamer who has rows upon rows of spectators eating out of his hand, she's sort of overwhelmed and awestruck by it all. She gets shocked easily by Charlie's larger-than-life, bohemian ways, and it makes for a few fun moments in the story.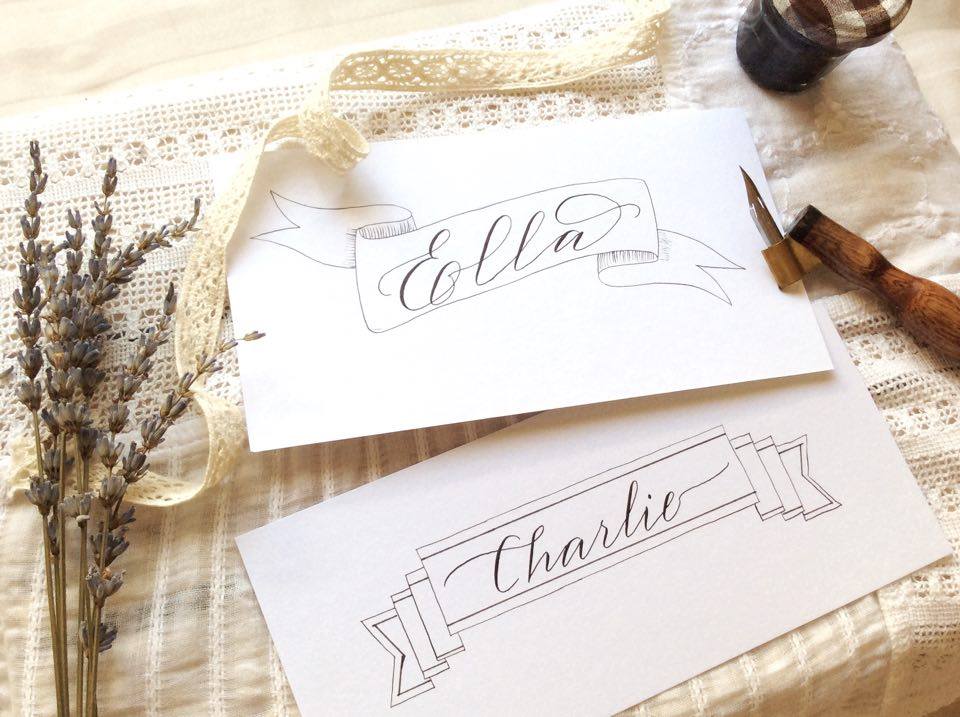 Your inspiration for the character
Charlie
As you've probably guessed, the inspiration for Charlie began as "The Beast." While heart-stoppingly handsome, he's also harbouring a dark secret (don't worry, he won't sprout a tail or anything like that 😉 ) his secret is of a different kind and because I don't want to give too much away, I'll just tell you that as I was writing this book, I realized that his character began to exude Christ-like qualities. Love, compassion, and ultimately, sacrifice. A sacrifice so deep and so lasting, that it's why town folk come in droves to the circus to look upon the anomaly that he is.
Just like with Charlie, Ella's character began with a nod to the beloved fairy tale. But her character evolved as well—becoming a perfect fit for her hero. In the same sense that Charlie's character is reminiscent of Christ's love for us, Ella's character is reminiscent of our need for a saviour. Christ came to set the world free and in so many ways, I believe that Charlie collided into Ella's life to bring her the freedom she desperately needed.
Background to the story 
Part of what inspired this story was knowing that Charlie was going to be the father to a little girl. Her name is Holland and she's seven-months-old. I also knew right away that it was going to be set in the Victorian-era circus. There's one more factor here that sparked the story but I can't tell you what it is because it's a secret.
It's one that's at the very heart of the story. One that brings strength to Charlie's life, healing to Ella's, and hope to baby Holland's. My prayer is that it will be a blessing to readers as well.
Thanks Jo – Charlie and Ella are two of my favourite characters ever written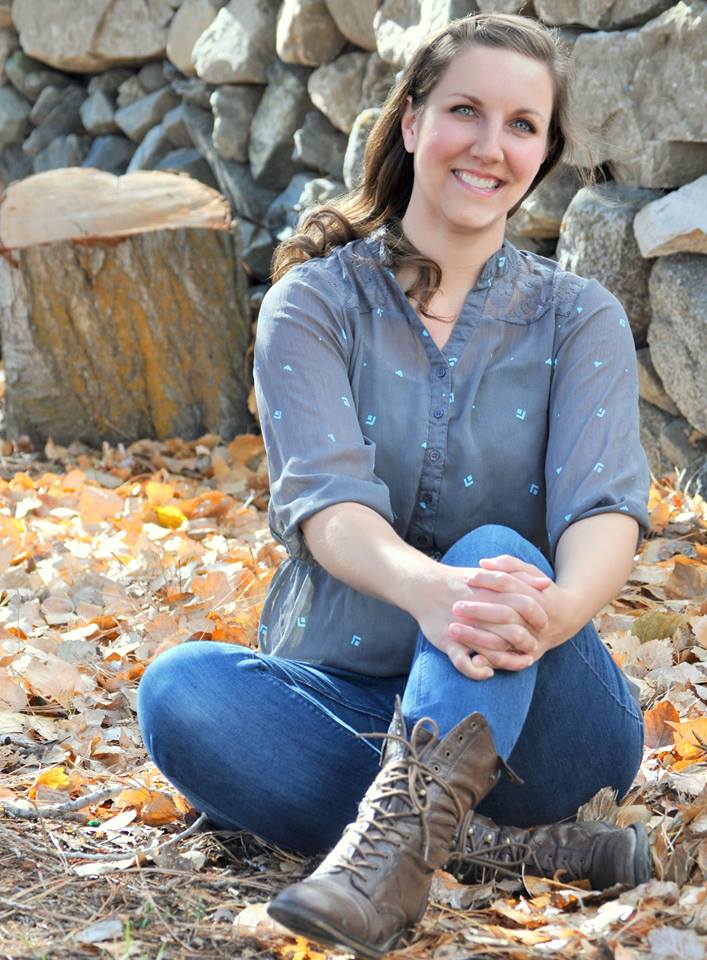 A Carol Award and two-time Christy Award-finalist, Joanne Bischof writes deeply layered fiction that tugs at the reader's heartstrings. She was honored to receive the SDCWG Novel of the Year Award in 2014 and in 2015 was named Author of the Year by the Mount Hermon Writer's conference. Her 2014 novella This Quiet Sky broke precedent as the first self-released title to final for the Christy Awards. She lives in the mountains of Southern California with her husband and their three children.
Relz Reviewz Extras
Reviews of The Lady and the Lionheart, To Get to You and Be Still My Soul
Character spotlight on Tucker and Sarah (This Quiet Sky)
Jo's Reading Habits
Jo's Author Alert
Visit Joanne's website and blog
Buy from Amazon: The Lady and the Lionheart