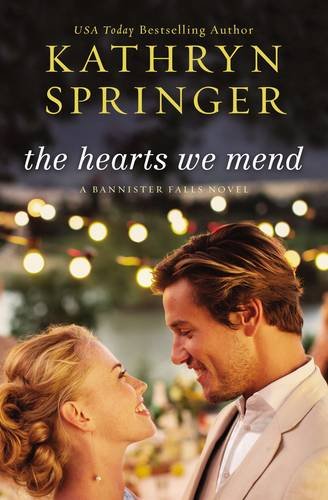 Meet a renovator and a ministry director in
Kathryn Springer's
contemporary romance
The Hearts We Mend
Zondervan
*********
The Story

Widowed at the age of twenty-five when her firefighter husband was killed in the line of duty, Evie Bennett has spent the last thirteen years raising their son, Cody, in the close-knit community of Banister Falls. As the women's ministries director of her church, Evie encourages women to boldly pursue God's plan for their future . . .while she is content with her memories of the past. But Evie's well-ordered life begins to change when she meets Jack Vale.

As Evie gets drawn in Jack's world—a world that isn't as safe and predictable as the one she's worked so hard to create—he challenges her to open her eyes to the problems in the community. But will Evie open her heart to love again?

Because even though Jack isn't anything like her late husband, he just might be everything she needs.
Introducing Jack & Evie
Kathryn: I'm not sure if it's a nostalgic nod to Nancy Drew, one of my favorite fictional heroines when I was young, or because I'm married to a police detective, but I love leaving clues for my readers! In my last release, The Dandelion Field, Evie Bennett and Ginevieve Lightly were sneaking up to a house at night with bags of groceries—accomplices in a "blessing burglary." Mission accomplished. . .until they were caught red-handed by a handsome guy holding a baseball bat. The scene was short, the sparks were flying and Evie never even learned the man's name. But I knew what it was! Just like I knew Jack Vale would turn up and disrupt Evie's plans all over again in The Hearts We Mend.
Brief Physical Description
Evie:
Evie Bennett resembles Rosamund Pike from the movie Pride and Prejudice. Tall and slender with classic features, Evie's eyes are blue with "sunflowers" in the centers—a description her late husband, Max Bennett, used to charm her into going on a date with him when they were fifteen years old.
She prefers to wear skirts and cardigans even on the days she isn't fulfilling her duties as the director of women's ministries at Hope Community church. But Evie's wardrobe isn't the only area in her life where she plays it safe. Widowed at the age of twenty-five when her firefighter husband was killed in the line of duty, Evie has worked hard to create a world that is secure and predictable. And then she meets Jack Vale. . . again.
Jack:
Blond, grey-eyed Jack Vale has Keith Urban's laid-back, slightly disheveled good looks along with the athletic physique of a guy who tackles restoration projects for a living. Construction zones—and life—can be messy places and Jack's clothing reflects that in paint-spattered jeans, T-shirts and work boots. His hair tends to get a little long because he doesn't have time to get it cut and he spends his free time fixing things that most people would throw away.
Strengths and weaknesses
Evie finds strength in her faith but she didn't realize fear had slowly taken root in her heart after Max died. Because of that, Evie tries to maintain a tight control on everything around her. But she discovers you can't always control your heart!
Jack's loyalty is his greatest strength. He knows that God didn't let go of him so he isn't willing to let go of his family, either. Jack has an amazing ability to love people right where they are.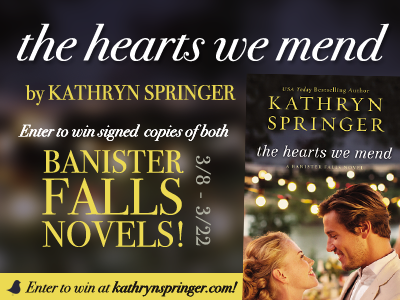 Quirks
I wouldn't describe Evie as a quirky person. I was going to say she talks to her dog but that would make me quirky, too!
Jack is a Dumpster diver! He can't stand it when people throw perfectly good things away. Even if those perfectly good things are a little. . .imperfect.
Your inspiration for the characters
I'm inspired by people like Jack who have a family member struggling with addiction. They're heroes who fight on their knees and continue to love even if they aren't loved in return. I'm inspired by people who don't mind venturing outside their comfort zone because they don't have one! And I'm inspired by the Evies, who do things afraid and get to see God work in amazing ways.
Background to the story
The Dandelion Field was about putting the past behind you. The Hearts We Mend is about moving forward. And yes, I think there's a difference! It's possible to get stuck in one spot. To let a moment in your life define you. Evie encouraged other women to live boldly and in freedom but she was careful to manage the risk factors in her own life. I hate to admit that sometimes I can relate to her too much!
If you're starting to wonder if the theme sounds a little heavy, let me assure you that The Hearts We Mend is a love story! The sparks that were present the first time Jack and Evie met are fanned by their differences and often lead to humorous situations as their worlds collide. I hope that makes you curious enough to check it out!
Kathryn loves to hear from readers! You can find her at:
Facebook: kathrynspringerauthor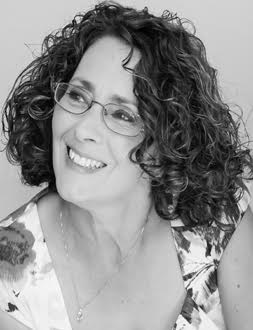 USA Today bestselling author Kathryn Springer grew up in northern Wisconsin, where her parents published a weekly newspaper. As a child, she spent many hours plunking out stories on her mother's typewriter, which her older brother "published" for a nominal fee (he had the stapler!).
Kathryn is a fan of new beginnings and happy endings and she writes about both in the country home she shares with her husband, their spoiled Labrador retriever and a slightly overweight calico cat.
Visit my website at www.kathrynspringer.com!
Relz Reviewz Extras
Character spotlight on Dan & Gin
Visit Kathryn's website
Buy at Amazon: The Hearts We Mend or Koorong