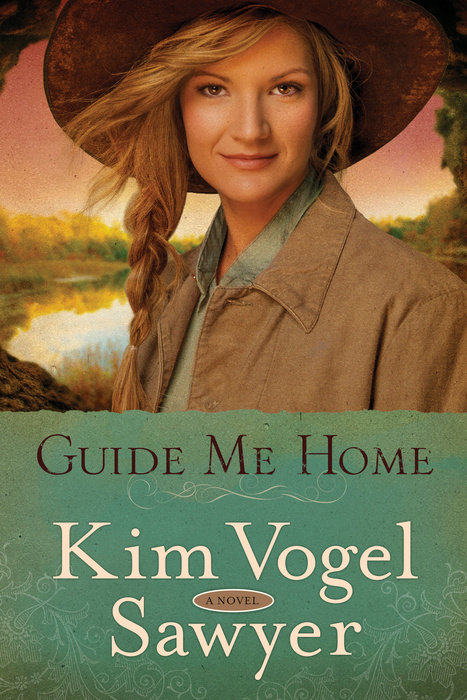 Meet a pioneer girl and a college boy in
Kim Vogel Sawyer's
historical romance
Guide Me Home
Waterbrook Press
*****
The Story

Working as a guide in Mammoth Cave might allow 
Rebekah the chance to bring joy back to her family.
But will the cave claim more than it gives? 
 
After tragedy leaves its mark on Rebekah Hardin's family, she plans to help her parents and six siblings honor her beloved brother's memory and alleviate their poverty by working as a guide in the dangerous cave system. Kentucky's renowned Mammoth Cave presents profitable opportunities for hardworking, capable men. But Rebekah is determined and if it means presenting herself as a himself, then she's up to the job.  
    
Under the wing of experienced guide Tolly Sanford, "Reb" begins to learn the complexities of the cave. The two are joined by an aspiring young cartographer, Devlin Bale. The university student has traveled to the hill country to map tunnels—not to fall for a girl in disguise.

Can the God who designed miles of underground astonishment shape Devlin's ambitious plans and free Reb from the weight of her past?   
Introducing Rebekah & Devlin
Brief physical description
REBEKAH HARDIN is tall for a girl, slender but strong from working in her daddy's tobacco fields, with long brown hair and brown eyes.
Resembles…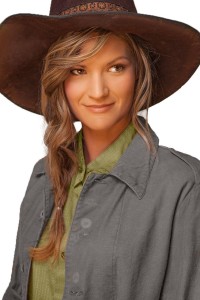 My niece Mallea, who appears on the cover of the book!
Strengths and weaknesses
Rebekah's greatest strength is her loyalty to her family because if guides her into making wise decisions with her time and behavior. Unfortunately, it also becomes her greatest weakness when a displaced sense of guilt combined with loyalty to her family convinces her to set aside a God-planted dream to fulfill her father's desire to build a legacy in a tiny cemetery plot on their property.
Your inspiration for the character
Rebekah was inspired by the brave pioneers who carved a living in the hillside of the Appalachians. I've long been intrigued by the Scotch-Irish immigrants who settled that land, and it was a joy to bring Rebekah's family to life and honor the customs and hardworking attitude of those people.
Brief physical description
DEVLIN BALE is a college boy from a wealthy family, and his attire reflects his upbringing. He is tall, with broad shoulders, and his wavy blond-brown hair curls up at his collar and distract Rebekah when she should be focused on her job. Of course, his sky blue eyes also haunt her dreams.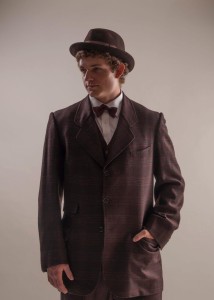 Resembles…
My nephew Nathan
Strengths and weaknesses
Devlin, like Rebekah, is devoted to his family. His father wants to land a Senate seat, and Devlin wants to help him fulfill his dream. Like Rebekah, his desire to help his father leads him into ignoring the desires of the "common folk."
Your inspiration for the character
Devlin came about when I began pondering the best opposition for Rebekah. I wanted someone who was opposite her in every way, so he needed to be educated, wealthy, from the city and accustomed to all of its luxuries. But then I gave him a dose of her loyalty, which gave her a reason to admire him.
Background to the story
The Hubs and I spent time in Kentucky in April of 2014 where I did some book signings and speaking events and visited with friends. On the way home, we "stumbled upon" Mammoth Cave. We arrived too late to do much more than visit the gift shop, but I came away with a stack of books that sparked my interest. I returned a year later with my parents and explored the cave's tunnels, visited small cemeteries, and visited with park employees who kindly answered dozens of questions. By the time I came away from that second visit, I was fully in love with Mammoth Cave and was eager to share its mystery and majesty with readers. I hope readers will love it as much as I do by the time they finish the story.
Thanks Kim
Relz Reviewz Extras
Character spotlights on Briley & Alexa and Lydia & Micah
Interview with Kim
Visit Kim's website and blog
Buy at Amazon: Guide Me Home or Koorong