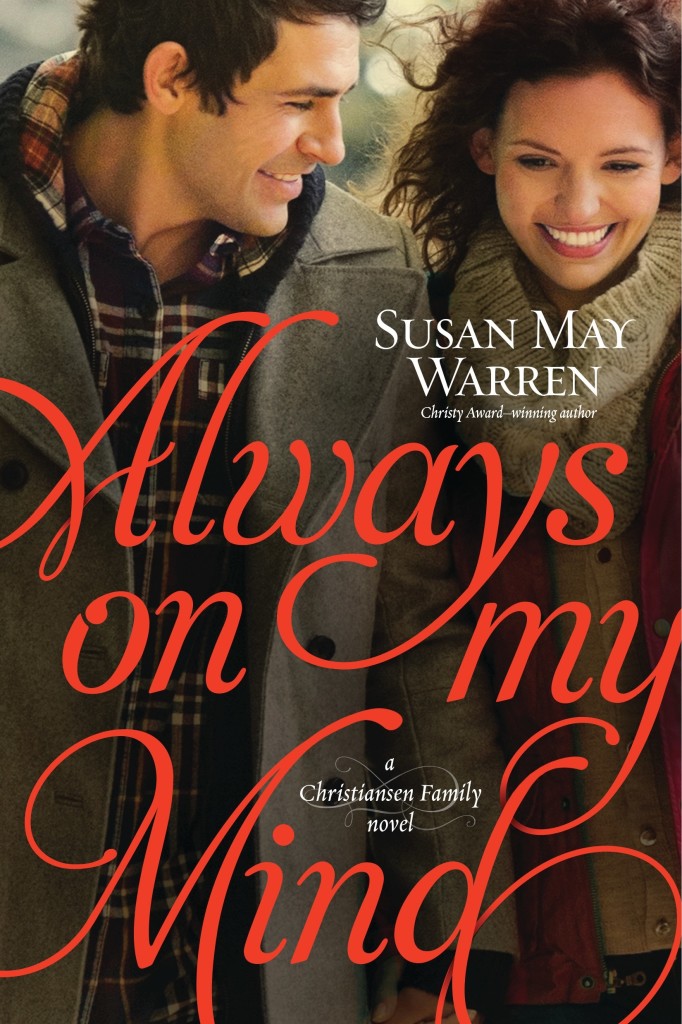 Meet Mr. Charming & Impulsive in
Susan May Warren's
contemporary romance
Always On My Mind
Tyndale House
*********
The Story
After a failed dig in Honduras, aspiring archaeologist Casper Christiansen heads home to Minnesota to face his unresolved feelings for Raina Beaumont, the woman of his dreams. But when he arrives unannounced on her doorstep, he receives the shock of a lifetime: Raina is pregnant with someone else's baby.
Heartbroken, especially when he discovers the identity of the baby's father, Casper tables his dreams and determines to be dependable for once, helping his older brother, Darek, prepare the family resort for its grand reopening. Casper longs to be the hero of at least one family story, but a never-ending Deep Haven winter and costly repairs threaten their efforts—and the future of the resort.
Worse, one of Casper's new jobs constantly brings him into contact with Raina, whom he can't seem to forget. A tentative friendship begins to heal fresh wounds, but can they possibly overcome past mistakes and current choices to discover a future together?
Introducing Casper
From Susie May: I'm so thrilled to introduce you to my friend (okay, hero in my newest book, Always On My Mind) CASPER Christiansen!
Brief physical description
Casper Christiansen, is the family scamp. The middle child in the Christiansen family, Casper can't seem to do anything right.  When he falls for mysterious Raina Beaumont, he seems to have found the 'one'…until he discovers her terrible secret that just might tear him – and his family – apart.
Casper is wide-shouldered, fit, blue-eyed, with dark semi-curly hair and a smile that can turn a girl a little weak.  An outdoorsy guy, he drives a motorcycle, and helps run the family resort. He's also a treasure hunter, so he runs on optimism and an undeflatable hope.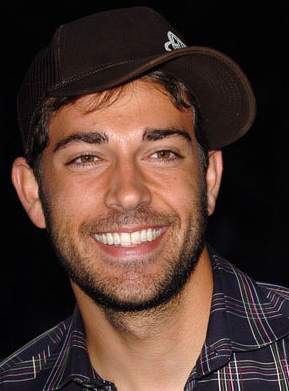 Resembles…
Zachary Levi was my prototype for Casper!
Strengths and weaknesses

Casper is the life of the party. He's the guy most likely to put the furniture on the roof at a party, or suggest an impromptu roadtrip.  He's also fiercely loyal and the guy who refuses to give up on someone, even if he should. Which is why he has such a hard time letting go of the woman he loves.
Quirk (if any)
Casper has a few impulse control issues.  Like his issues of taking off when he feels overwhelmed.  Or perhaps, swinging first and asking questions later.  He's the guy most likely to run off and join the circus.

Your inspiration for the character
My middle son, Peter. Charming adventurous, a little impulsive and like a dog with a bone when he has a goal. 

Background to the story 
I came upon this story idea after hearing about a woman who had inadvertently walked into an abusive relationship. She didn't exactly know how she got there—just that one day she opened her eyes to the truth. But she'd told herself so many lies that tracing her path toward this abuser seemed almost natural. She accepted abuse because of her inability to believe she was worthy of anything else.
Those outside the horror warned her. Wanted—tried—to wave her off. And watched with torn hearts as she entwined herself in a situation that nearly cost her—and her children—their lives.
Eventually, the abuser hurt someone else—someone less afraid, less intimidated, less willing to believe lies—and was imprisoned. Justice, finally.
So often, believers are like this woman—we stand in our mistakes, our sins, our regrets, and determine that we don't deserve love. So we accept less—even abuse—because we can't lift our eyes off ourselves and onto truth.
I wanted to write a story about a man who couldn't escape the pull of love God had for the broken, the lost—and yet depict the agony of seeing them run away into destruction. Just as God must feel when we push Him away and stubbornly head into darkness. Casper seemed exactly the right person to shoulder this task—even though it cost him so much.
Just as it cost Jesus everything.
But Jesus, like Casper, is a treasure hunter, who has come to seek and save the lost.  I love the fact that He believes we are worth the search.
Thank you for letting me share a bit about this story – and my hunky hero, Casper Christiansen!  You can read an excerpt of the book at:  http://www.susanmaywarren.com/books/always-on-my-mind
Warmly,
Susie May
Thank you, Susie May!
Relz Reviewz Extras
Character spotlight on John Christiansen
Character spotlight on Lilly
Character spotlight on Jinx Worth
Reviews of When I Fall in Love, It Had to Be You, Take a Chance on Me, The Shadow of Your Smile, Hook, Line, & Sinker, Waiting for Dawn, My Foolish Heart, Baroness, Heiress, Nightingale & Sons of Thunder
Visit Susie's website and blog
Buy at Amazon: Always on My Mind (Christiansen Family) or Koorong