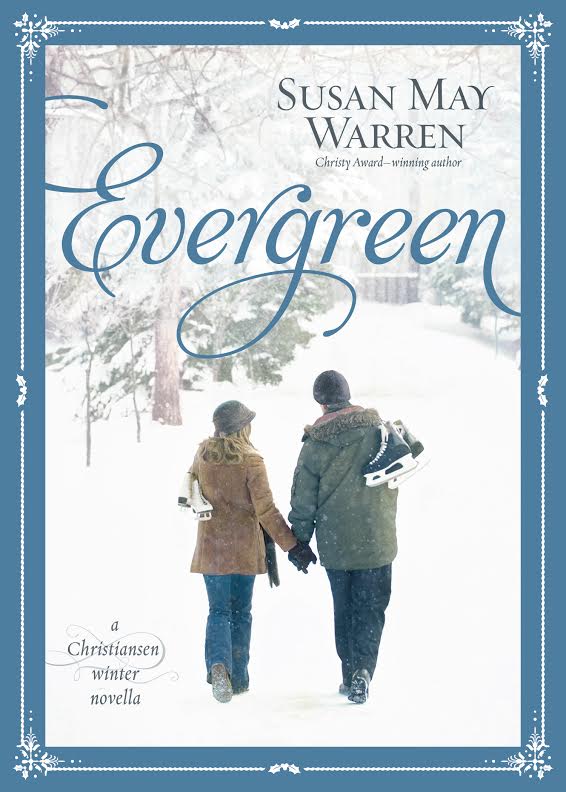 Meet the Christiansen patriarch in
Susan May Warren's
Winter Novella
Evergreen
Tyndale House
********
Brief physical description
Meet John Christiansen, the head of the Christiansen family and owner of Evergreen Outfitters and Cabin Rentals (aka Evergreen Resort). Deep Haven, Minnesota.
A former football player for the University of Minnesota Golden Gophers, John has spent his entire life running the resort, which has been in the family for three generations. It's a hideaway in the woods, located on beautiful Evergreen lake, with canoeing, fishing, hiking and lots of quiet breezes perfect for reading.
John is quiet, wise, and the guy most likely to chop firewood by hand, go fishing on a misty Saturday morning, and isn't afraid to speak wisdom to his sons-in-law.  He loves his wife, Ingrid, but sometimes struggles to understand her. This Christmas, with the house empty, he longs to rekindle their romance and give her a trip to Europe for the holiday season in the hopes that it will snap her out of the funk she seems to be in since the kids left the nest.  What he doesn't know is that she's not depressed…she's angry. At him.  John's about to learn that even after 25 years of marriage, this old dog can still learn some new tricks.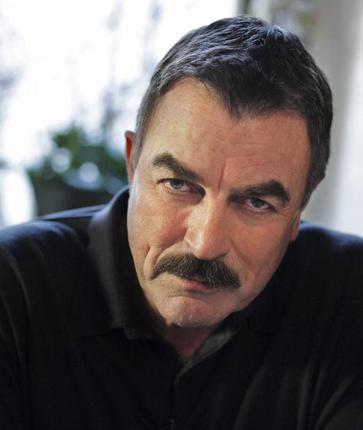 Resembles…  Tom Selleck
Strengths and weaknesses
Nobody tells John Christiansen he can't fix something.  Not his house, his family or his marriage.  John is stubborn, determined, resourceful and committed to rekindling his rather cool marriage.  He's also very pragmatic, a challenging contrast to his wife's sentimentalism.
He makes it worse when he suggests putting to sleep their family dog, Butterscotch, who is over thirteen years old and in pain. Sure, he expected his wife, Ingrid, to be upset, but her anger seems deeper, and he seems to have stirred up old hurts…that, for the first time in his life, he doesn't know how to fix.
Your inspiration for the character.
I love, love, love the show Blue Bloods, and the more I watched the lead character, Frank Reagan, interact with his kids, the more I saw John Christiansen come to life.  Like Frank, John is measured, soft-spoken, but passionate about his work and family.  He's a guy you want on your side in a fire fight.
Background to the story 
Is there life after the kids leave the nest?  The answer is, of course, yes, but finding that can be a bit of a challenge when a family is close-knit, when the parents are uber-involved with their children's lives. Such was the case for John and Ingrid as, one-by-one, their children walked out the door into their lives.  Gone were the days when the kitchen resonated with the sounds of epic conversation after school, and suddenly they've discovered…quiet.
John loves it – he envisions rekindled romance and freedom to enjoy the wife of his youth.  But for Ingrid, the silences stir up old hurts, once muted by the sounds of her children.  And in the quiet, her anger begins to simmer.
Into this mix is an unexpected Christmas gift in the form of a relative that needs, for a season, a home.  A family.  But what "family" is he walking into?
My children began leaving the house about five years ago, and as each one said goodbye, my husband and I would look at each other and say…now what?  We loved each other, but weren't quite sure how to go back to just…us.  As my youngest son entered his junior year of high school, the only one still at home, we were given the unique opportunity.  My husband's brother had just moved his family to a community school that didn't have a football program. Egads! We, on a whim that turned out to be wisdom, invited his son, our nephew, to live with us for a year, to play small town football. He moved in, thrived and we had the opportunity invest in the life of a young man we called our "pseudo-son."  Watching him grow and change seeded the story idea for Evergreen. Anyone who has children struggles with the season of "leaving the nest."  There is more out there for us empty nesters!  Evergreen is about the journey to finding it.
Thanks Susie May!
Relz Reviewz Extras
Character spotlight on Lilly
Character spotlight on Jinx Worth
Reviews of When I Fall in Love, It Had to Be You, Take a Chance on Me, The Shadow of Your Smile, Hook, Line, & Sinker, Waiting for Dawn, My Foolish Heart, Baroness, Heiress, Nightingale & Sons of Thunder
Visit Susie's website and blog
Buy at Amazon: Evergreen: A Christiansen Winter Novella (Christiansen Family) or Koorong