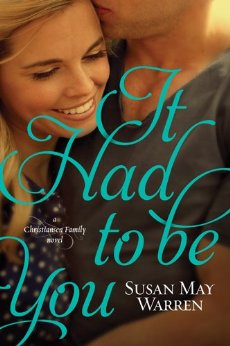 Synopsis:~
Eden Christiansen never imagined her role as her younger brother Owen's cheerleader would keep her on the sidelines of her own life. Sure, it feels good to be needed, but looking after the reckless NHL rookie leaves little time for Eden to focus on her own career. She dreamed of making a name for herself as a reporter, but is stuck writing obits—and starting to fear she doesn't have the chops to land a major story. If only someone would step up to mentor Owen . . . but she knows better than to expect help from team veteran and bad-boy enforcer Jace Jacobsen.
Jace has built his career on the infamous reputation of his aggressive behavior—on and off the ice. Now at a crossroads about his future in hockey, that reputation has him trapped. And the guilt-trip he's getting from Eden Christiansen isn't making things any easier. But when Owen's carelessness leads to a career-threatening injury and Eden stumbles upon a story that could be her big break, she and Jace are thrown together . . . and begin to wonder if they belong on the same team after all.
My take:~
Be still my beating heart! Susie May has outdone herself with the latest Christianson family story, It Had to be You, instilling it with characters that will sneak up on you, engage and fascinate you, and take you on a journey that is both fresh and familiar. Living in the Southern Hemisphere, I know next to nothing about ice hockey (we are quite the field hockey nation though, with Olympic gold medals to our credit, but I digress!), but being the sports fan I am, the aggressive, womanising, reckless sports star is all too familiar. I love how Susie develops Jace, a man easy to dismiss when we only look at sporting persona, lapped up by the crowds and team management, that bleeds into his own perception of himself. The peeling back of Jace's layers makes this read beautiful and confronting as we measure our own perception of others and ourselves. Eden, too, is a woman who has allowed her true self to seep into the background as she endeavours to live her life according to others' expectations ~ her journey of discovery is rendered with sensitivity and wonder. The romance is bumpy, cautious, and so very real that it's simply a joy to read. The inclusion of a moving story of Jace's friend Owen and his young daughter, and the Christianson sibling and parent interaction and developments, make this story chock full of all you expect from a writer of Susie's calibre and then some. I've had the pleasure over the years of reading every one of Susie's books, and I have no hesitation in saying It Had to be You is one of her very best.
With thanks to Tyndale House for my review copy

Relz Reviewz Extras
Character spotlight on Lilly
Character spotlight on Jinx Worth
Reviews of Take a Chance on Me, The Shadow of Your Smile, Hook, Line, & Sinker, Waiting for Dawn, My Foolish Heart, Baroness, Heiress, Nightingale & Sons of Thunder
Visit Susie's website and blog
Buy It Had to be You at Amazon or Koorong