Tyndale House take a lot of care when it comes to their cover art, with a focus on thematic covers for their series and quality design.
Joel Rosenbeg's covers never leave you in any doubt about the genre or content of his novels and are clearly aimed at his target audience. Similarly, DiAnn Mills and Candace Calvert's covers pull romance readers in with their prominent couples and genre specific clues. While the covers themselves are not out of the box for the romance genre, they are both very eye-catching and including both pivotal characters on covers always appeals to me.
We have seen Tracy's Groot's cover before when the hard cover released and it remains a favourite of mine. I especially love Eva Marie Everson's cover – delicate and pretty without being too sugary!
The Returning remains true to the previous books in the series but is my least favourite of the three, with The Choosing being the most stunning of the trilogy covers.
Friends – would love your thoughts on these!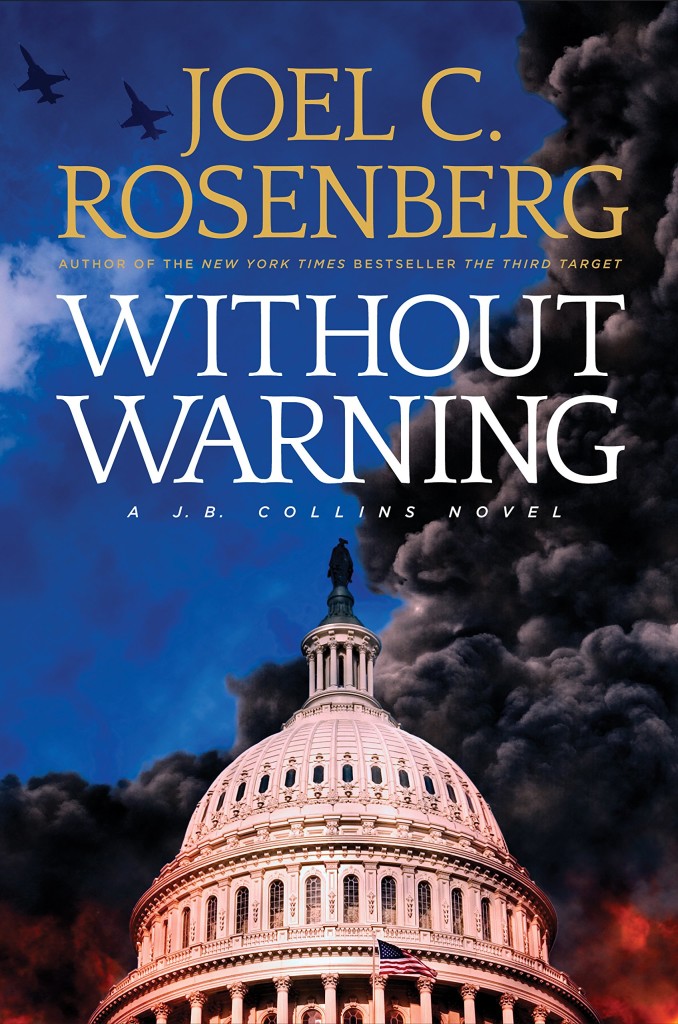 Without Warning by Joel C. Rosenberg
As he prepares to deliver the State of the Union address, the president of the United States is convinced the Islamic State is on the run, about to be crushed by American forces once and for all. But New York Times foreign correspondent J. B. Collins tells the president he's dead wrong. With the Middle East on fire, the Israeli prime minister dead, and Amman in ruins, Collins fears a catastrophic attack inside the American homeland is imminent. He argues that only an all-out manhunt to capture or kill Abu Kahlif – the leader of ISIS – can stop the attack and save American lives. But will the president listen and take decisive action before it's too late?
Releases March 14, 2017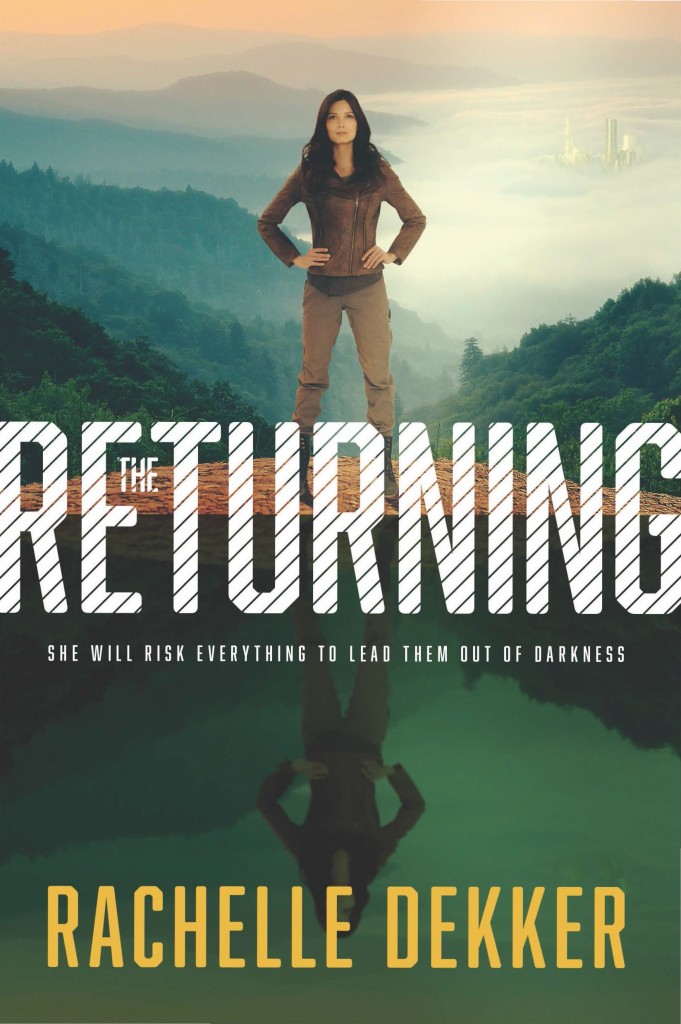 The Returning by Rachelle Dekker
Twenty years have passed since Carrington and Remko Brant's baby, Elise, was kidnapped and they were forced to leave her captive in the Authority City. Though they fled with the Seers far from Authority reach, they've never given up hope of rescuing their daughter from the man who betrayed them. Now Authority President, he's ushered the city into a new era of "peace"—one where the Scientist Roth Reynard's Genesis Serum has eradicated all memory of emotion or rebellion.
But the mysterious Aaron and his Seers are once again on the move, threatening the illusion the Authority has worked so hard to build. As the Seers send seven chosen warriors to rescue Elise and bring restoration to the Authority City, the lines are drawn for a final battle between light and darkness. The key to ultimate victory may rest within the strangely powerful girl who has felt forgotten but was never abandoned—a truth she'll need to wage war against the powerful forces of evil.
Releases January 2017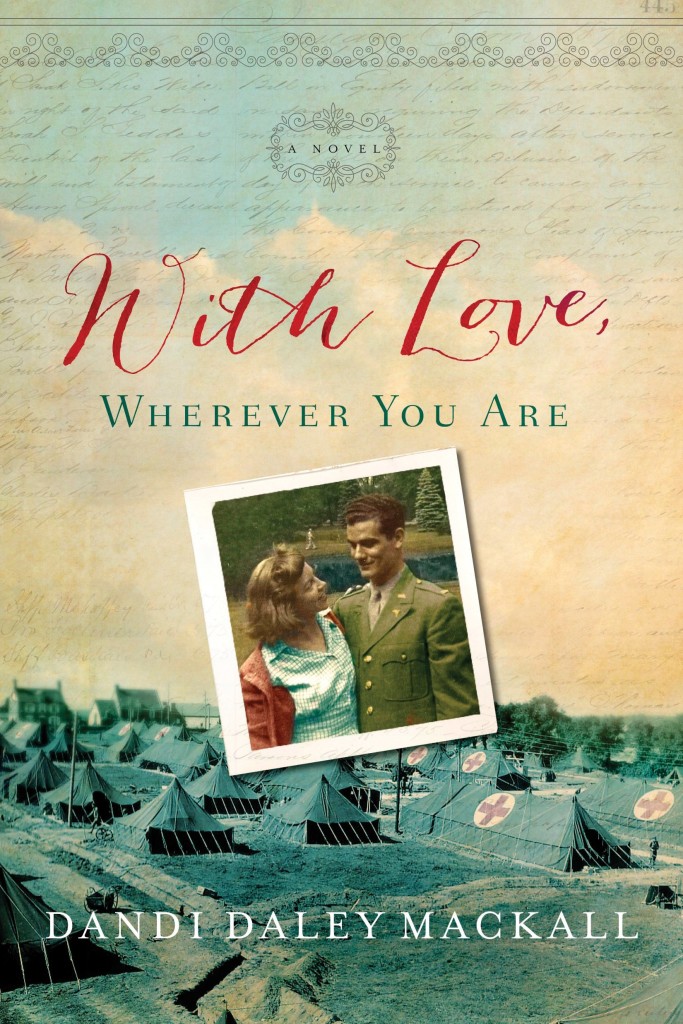 With Love, Wherever You Are by Dandi Daley Mackall
Everyone knows that war romances never last. . . .
Helen Eberhart always had to fight for what she wanted. Survival in a family of thirteen gave her the grit to push through nurse's training and support herself. But after the attack on Pearl Harbor, she can't stand catering to the pampered patients on Chicago's North Shore. Enlisting as an Army nurse, Helen is transferred to a military hospital in Battle Creek, Michigan. There she comes face-to-face with the waves of broken bodies of the wounded soldiers, many no older than her beloved brothers.
Frank Daley wasn't trying to be a hero. He'd only enlisted to finish medical school, confident that the war would be over before his deferment ran out. Life just worked out for him that way. But Lieutenant Frank R. Daley, MD, is sent straight from his graduation to boot camp in Battle Creek as his last stop before a battlefield hospital in Europe. And none of his training prepares him for the chance encounter with the spirited nurse who steals his heart.
After a whirlwind romance and wedding, Helen and Frank are sent to the front lines of Europe with only letters to connect them for months at a time. Surrounded by danger and desperately wounded patients, they soon find that only the war seems real—and their marriage more and more like a distant dream. If they make it through the war, will their marriage survive?
Releases March 2017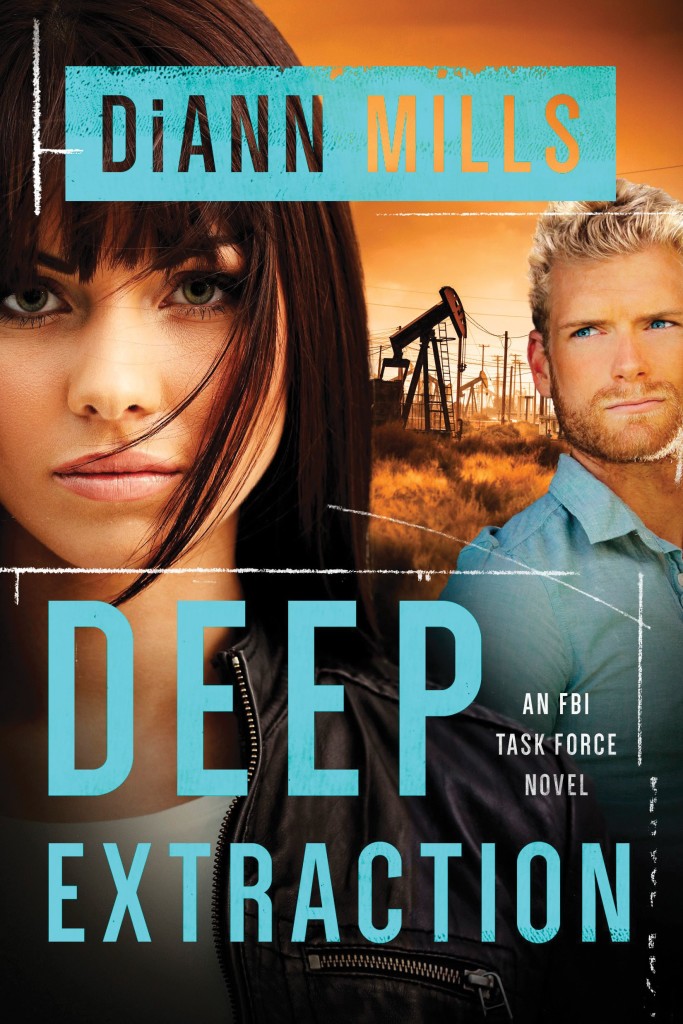 Deep Extraction by DiAnn Mills
A pacemaker should have saved oil and gas magnate Nathan Moore's life. Instead, it provided his killer with a seemingly perfect means of execution.
A bombing at one of Nathan's oil rigs days earlier indicates his death could be part of a bigger conspiracy, a web Special Agent Tori Templeton must untangle. But her first order of business is separating the personal from the professional—the victim's wife, her best friend, is one of the FBI's prime suspects.
Clearing Sally's name may be the biggest challenge of her career, but Tori finds an unexpected ally in the newest member of the task force, recently reinstated Deputy US Marshal Cole Jeffers. As Tori and Cole dig deeper into Nathan's personal and business affairs, they uncover more than they bargained for. And the closer they get to finding the real killer—and to each other—the more intent someone is on silencing them for good.
Releases April 2017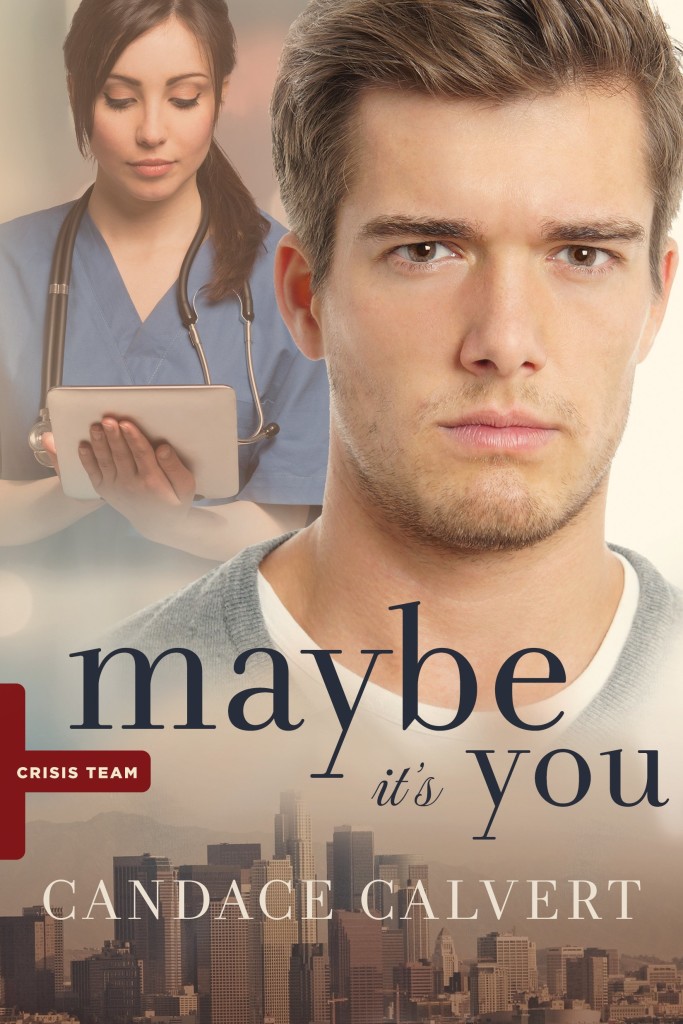 Maybe It's You by Candace Calvert
ER nurse Sloane Ferrell escaped her risky past—new name, zip code, job, and a fresh start. She's finally safe, if she avoids a paper trail and doesn't let people get too close. Like the hospital's too-smooth marketing man with his relentless campaign to plaster one "lucky" employee's face on freeway billboards.
Micah Prescott's goal is to improve the Hope hospital image, but his role as a volunteer crisis responder is closer to his heart. The selfless work helps fill a void in his life left by family tragedy. So does a tentative new relationship with the compassionate, beautiful, and elusive Sloane Ferrell.
Then a string of brutal crimes makes headlines, summons responders . . . and exposes disturbing details of Sloane's past.
Can hope spring from crisis?
Releases February 2017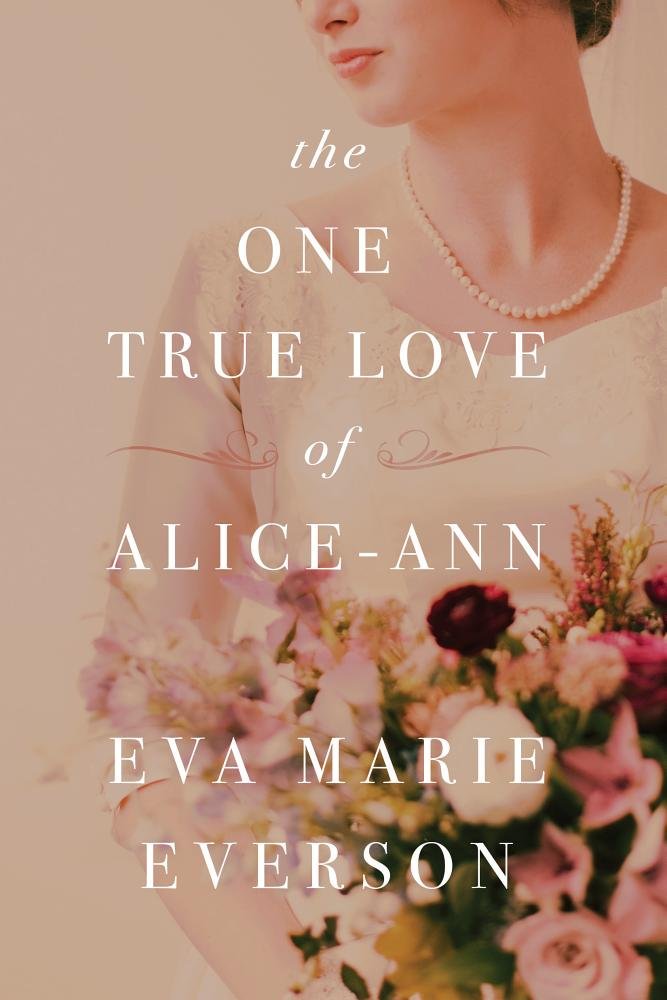 The One True Love of Alice-Ann by Eva Marie Everson
Living in rural Georgia in 1941, sixteen-year-old Alice-Ann has her heart set on her brother's friend Mack; despite their five-year age gap, Alice-Ann knows she can make Mack see her for the woman she'll become. But when they receive news of the attack on Pearl Harbor and Mack decides to enlist, Alice-Ann realizes she must declare her love before he leaves.
Though promising to write, Mack leaves without confirmation that her love is returned.But Alice-Ann is determined to wear the wedding dress her maiden aunt never had a chance to wear—having lost her fiancé in the Great War. As their correspondence continues over the next three years, Mack and Alice-Ann are drawn closer together. But then Mack's letters cease altogether, leaving Alice-Ann to fear history repeating itself.
Dreading the war will leave her with a beautiful dress and no happily ever after, Alice-Ann fills her days with work and caring for her best friend's war-torn brother, Carlton. As time passes and their friendship develops into something more, Alice-Ann wonders if she'll ever be prepared to say good-bye to her one true love and embrace the future God has in store witha newfound love. Or will a sudden call from overseas change everything?
April 2017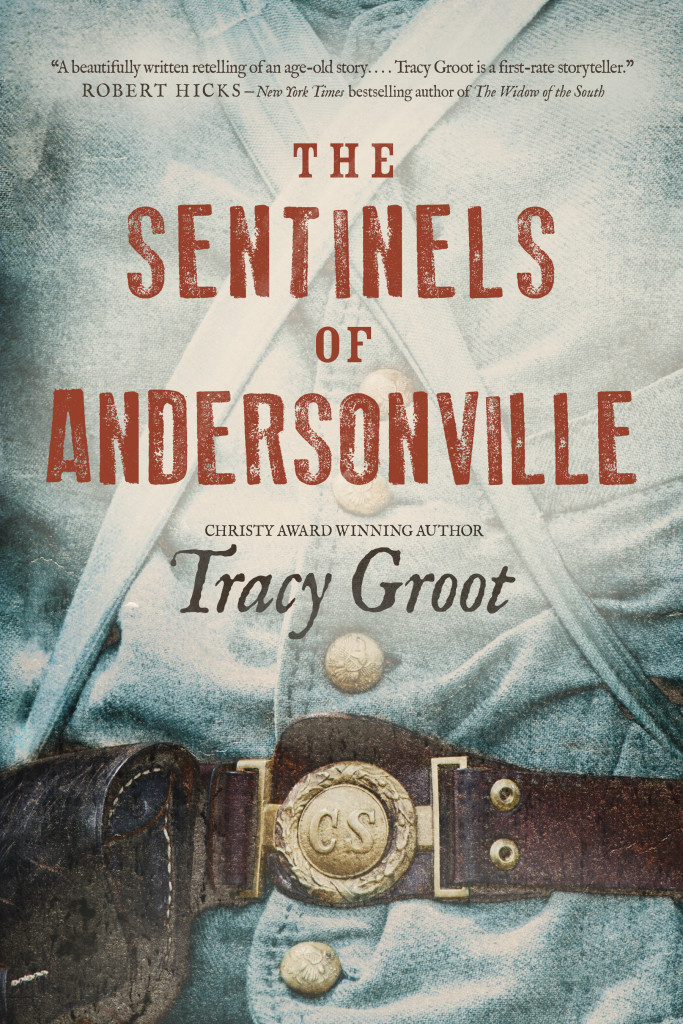 The Sentinels of Andersonville by Tracy Groot
Near the end of the Civil War, inhumane conditions at Andersonville Prison caused the deaths of 13,000 Union soldiers in only one year. In this gripping and affecting novel, three young Confederates and an entire town come face-to-face with the prison's atrocities and learn the cost of compassion, when withheld and when given.
Sentry Dance Pickett has watched, helpless, for months as conditions in the camp worsen by the day. He knows any mercy will be seen as treason. Southern belle Violet Stiles cannot believe the good folk of Americus would knowingly condone such barbarism, despite the losses they've suffered. When her goodwill campaign stirs up accusations of Union sympathies and endangers her family, however, she realizes she must tread carefully. Confederate corporal Emery Jones didn't expect to find camaraderie with the Union prisoner he escorted to Andersonville. But the soldier's wit and integrity strike a chord in Emery. How could this man be an enemy? Emery vows that their unlikely friendship will survive the war—little knowing what that promise will cost him.
As these three young Rebels cross paths, Emery leads Dance and Violet to a daring act that could hang them for treason. Wrestling with God's harsh truth, they must decide, once and for all, Who is my neighbor?
Softcover edition releases February 2017