Thomas Nelson are the most adventurous when it comes to cover art within the CBA…well, that's my view
While they still have traditional style covers for some authors, I love seeing them stretch their artistic wings with others.
Their latest crop of late 2016 is a mixture of both. Ruth Reid's are traditional Amish covers which don't appeal to me, but I'm not their target audience I am an Amish book avoider for the most part 😉 Colleen's Sunset Cover novel and Irma's latest, reflect the standard Christian cover with a woman in the centre, although the vibrant colour of Colleen's certainly makes it stand out.
Charles' (having returned to his first publishing house!), James', Michele's and Katherine's reflect a move away from the standard fare – I love the simplicity of Michele's and the paintstrokes, Katherine's blends seamslessly with her previous covers which are always eye-catching even if not everyone goes for the illustrative look. My husband is a guitarist, so I feel an affinity with Charles' and James' is terrific – love that it is unique and reflects the story.
Colleen's Because You're Mine is a completely different approach from her previous novels and is reminiscent of an Erin Healy style cover, so I'm guessing there is more emphasis on the suspense in this story. That said, I'm not sure I really like it. I'm wondering at the artificial hair colour and the title and author fonts together take up a lot of space.
Interestingly enough, the covers I love the most are also the stories that draw me most! I'm super excited to read Charles', Katherine's and Michele's.
How about you?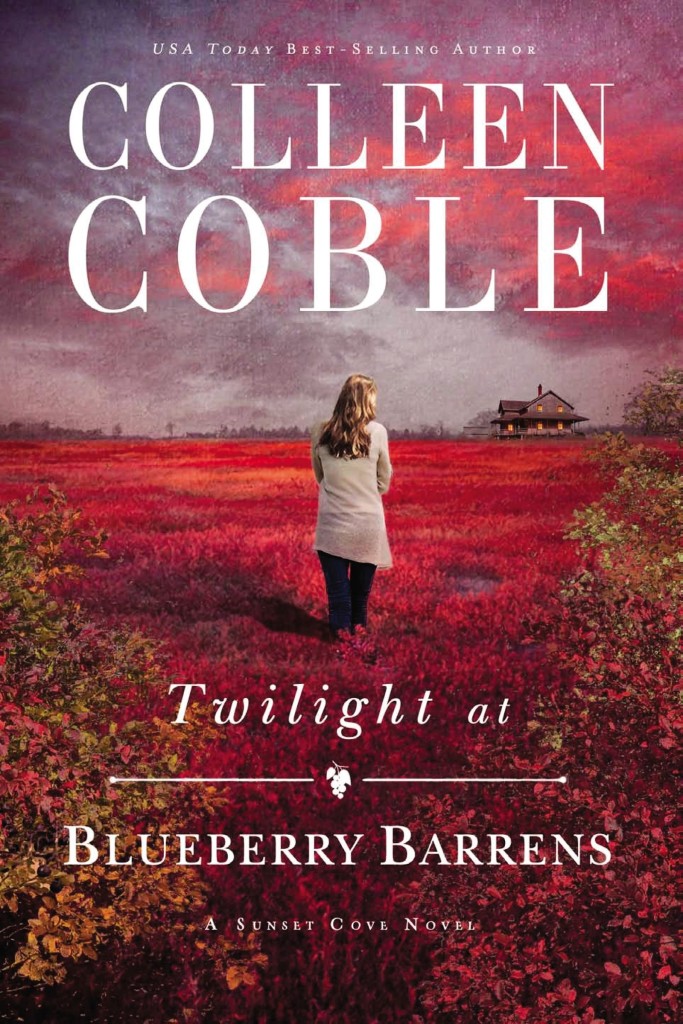 Twilight at Blueberry Barrens by Colleen Coble
Kate Mason has always found solace in her family's blueberry barrens. But are they giving her a false sense of security?
Kate has devoted herself to keeping her family's blueberry barrens thriving. But when blossom blight devastates her blueberry fields, she's forced to come up with alternative ways to replace that income. Fixing up the small cottage on her property as a rental seems an obvious choice, but it won't be enough. When Drake Carver drives by with his two nieces in tow, looking not only for a place to rent for the summer but also for a nanny for the girls, it's almost too good to be true.
Drake is a judge whose brother and sister-in-law died in an accident shortly after he received a threat that his family would suffer if he didn't drop a high profile case. Is there a connection? This remote area of Maine seems like the perfect place for him to keep his nieces safe until he determines if they're in danger.
Drake and Kate constantly lock horns; having never been a parent before, he gives his nieces free reign. Kate won't stand for their disrespect and keeps challenging Drake to set a higher standard. Even though Kate has given up on having children because of the chemo she had to take, she finds herself oddly drawn to this improvised family. But Drake begins to fear that he's putting Kate in danger as well.
Meanwhile, Kate learns that her uncle—in prison for murder—has escaped. Add to that a stalker whose sights are set on her, and Kate is looking over her shoulder at every turn.
With danger swirling from multiple directions, it may be a question of who gets to her first.
September, 2016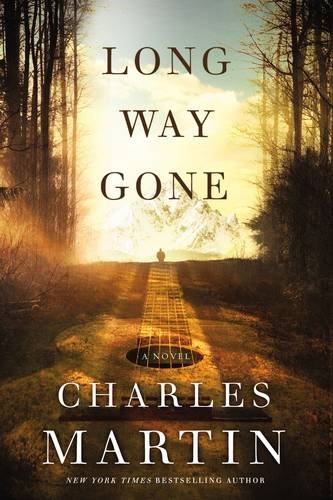 Long Way Gone by Charles Martin
Cooper O'Connor was a long way from home—both geographically and from the damage he caused. Now that he's back, is healing possible?
At the age of eighteen, singer/songwriter Cooper O'Connor thumbed his nose at his dad, stole most everything he held dear, and made his way to Nashville . . . where he promptly lost everything. After five difficult years, he fell in love with Daley Cross, an angelic voice in need of a song. As their friendship grows and he realizes his love for her, he's framed for a crime, shot, and left to die in a house on fire. Miraculously, he survives but the damage is severe: he can no longer sing or play music.
He quietly returns home to the mountains of Colorado, hoping to answer the questions that plague him. With forgiveness and reconciliation a distant dream, Cooper searches for a way to use his gifts for others—always hoping that somewhere along the way redemption will come within reach.
October, 2016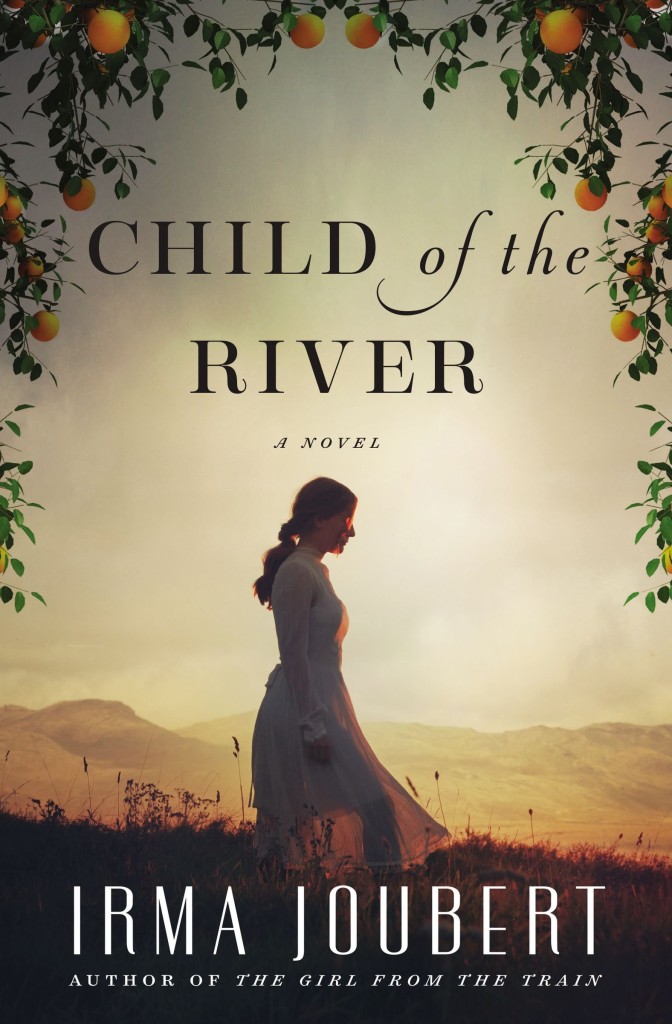 Child of the River by Irma Joubert
Persomi's dreams are much bigger than the world of poverty and deprivation that surround her in the Bushveld of the 1940s and 1950s in South Africa.
Persomi is young, white and poor, born the middle child of illiterate sharecroppers on the prosperous Fourie farm. Persomi's world is extraordinarily small. She has never been to the local village and spends her days absorbed in the rhythms of the natural world around her. Her older brother, Gerbrand, is her lifeline and her connection to the outside world. When he leaves the farm to seek work in Johannesburg, Persomi's isolated world is blown wide open. But as her very small world falls apart, bigger dreams become open to her—dreams of an education, a profession, and of love. As Persomi navigates the changing world around her—the tragedies of WWII and the devastating racial strife of her homeland—she finally discovers who she truly is and where she belongs.
A compelling coming of age story with an unlikely and utterly memorable heroine, Persomi's
English language publication solidifies Irma Joubert's important place in the canon of inspirational historical fiction.
October, 2016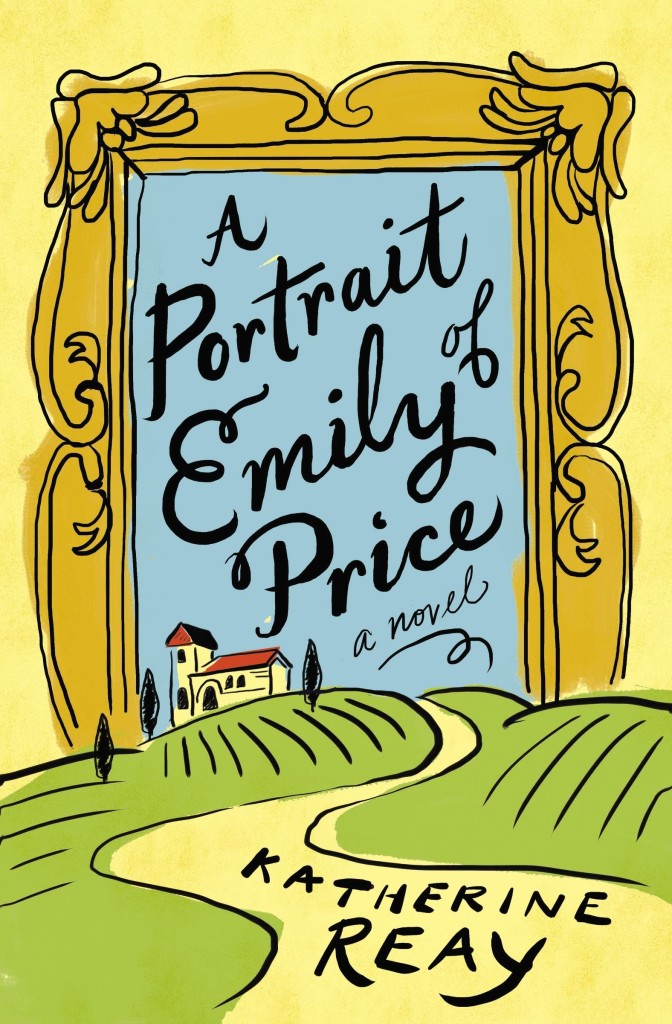 A Portrait of Emily Price by Katherine Reay
Art restorer Emily Price has never encountered anything she can't fix—until she meets Ben, an Italian chef, who seems just right. When Emily follows Ben home to Italy, she learns that his family, however, is another matter . . .
Emily Price—fix-it girl extraordinaire and would-be artist—finds herself in Atlanta, repairing objects damaged in a house fire. As she works to restore the home and dreams of one family, she strives to keep the pieces of her own life in perfect order and secure her own happy ending—a gallery show of her own. There is no time for distractions, especially not the ultimate distraction of falling in love.
But Chef Benito Vassallo's relentless pursuit proves hard to resist. Visiting from Italy, Ben works to reconnect with his brother and breathe new life into his aunt and uncle's faded restaurant, Piccolo. And soon after their first meeting, he works to win Emily as well—inviting her into his world and into his heart.
Emily astonishes everyone when she accepts Ben's proposal and follows him home. Upon landing in Rome, she is enchanted with Italy. But instead of allowing the land, culture and people to transform her, Emily imposes her will upon everyone and everything around her, alienating Ben's tightly knit family. Only Ben's father, Lucio, gives Emily the understanding she needs to lay down her guard. Soon, Emily's life and art begin to blossom, and Italy's beauty and rhythm take hold of her spirit.
Yet when she unearths long-buried family secrets, Emily wonders if she really fits into Ben's world. Will the joys of Italy become just a memory, or will Emily share in the freedom and grace that her life with Ben has shown her are possible?
November, 2016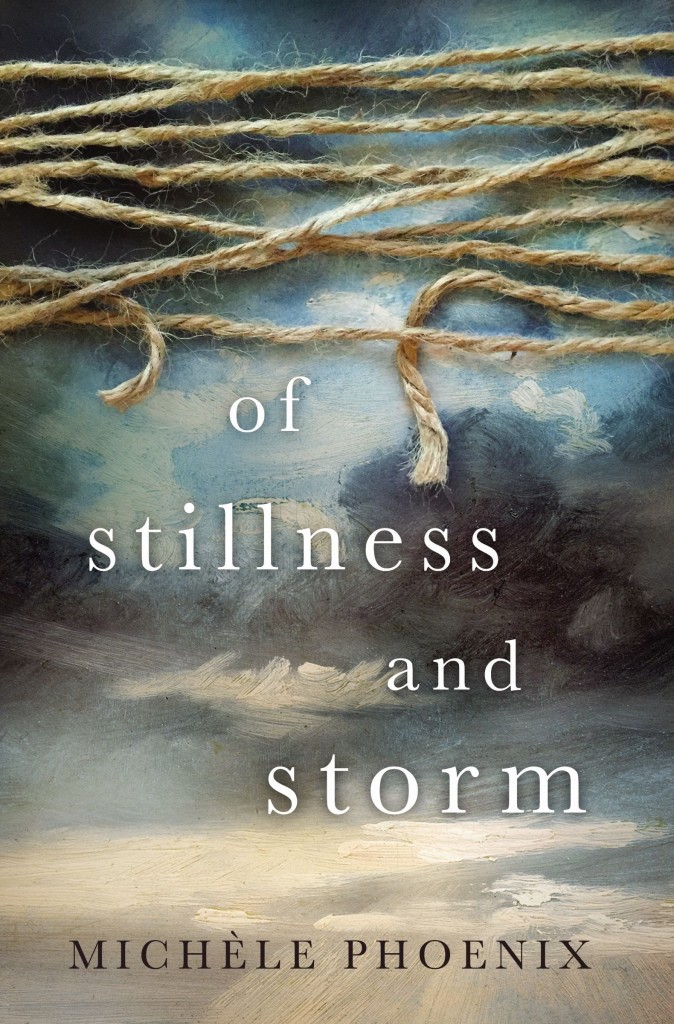 Of Stillness and Storm by Michele Phoenix
Torn between her husband's calling and her son's well-being, Lauren must find the stillness in the midst of life's greatest storm. It was supposed to be an exhilarating life—reaching primitive tribes in remote regions of Nepal. But after two years in Kathmandu, the calling that upended the Coventry family's world has galvanized Sam, while miring Lauren in isolation and disillusion. Their thirteen-year old son, Ryan, seems to be the ministry's greatest casualty, his vivacious personality eroded by losses and change. While Sam treks into the Himalayas for weeks at a time, Lauren and Ryan stay behind, experiencing a much less inspiring reality. The family's strong foundation begins to crack.
Into the void enters Aidan, an extraordinary painter and friend Lauren hasn't heard from since a harrowing altercation twenty-two years before. Though their communication is only through on-line conversations, Lauren can't help the old emotions that are brought up with each relived memory, connecting her to the person she used to be.
It is Ryan who finally brings the family to a point of crisis that forces Sam and Lauren to face the truths destroying them.
Intimate and bold, Of Stillness and Storm weaves relational and spiritual dilemmas into a tale of resurrected love and honorable intentions gone awry.
December, 2016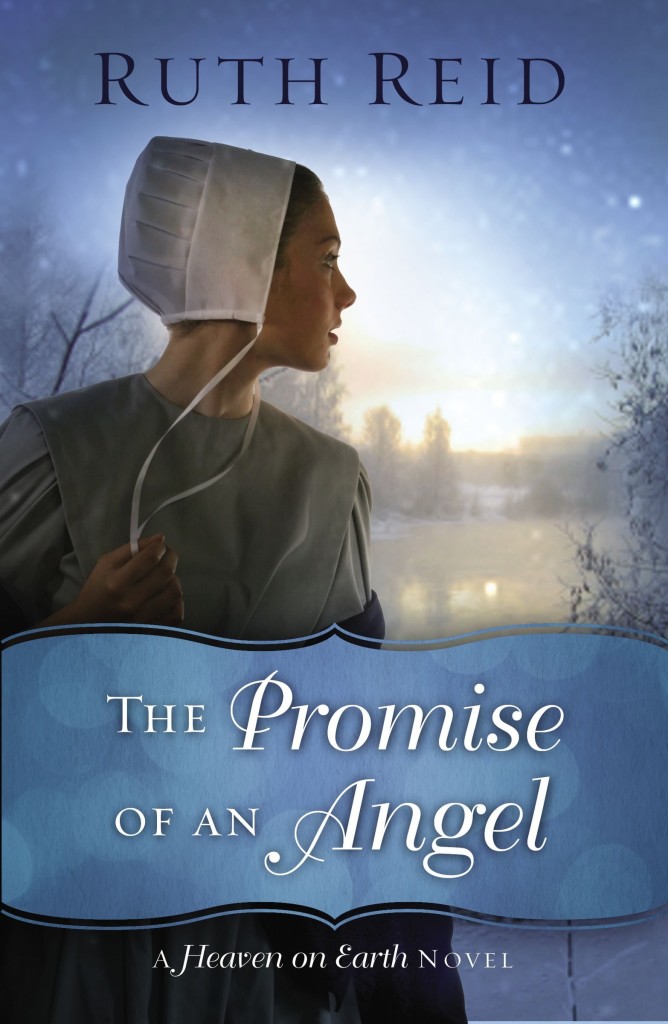 The Promise of an Angel by Ruth Reid
Interrupting the ordered routine of the Mecosta County Amish settlement, an angelic visitor awakens Judith to a new faith.
All Judith Fischer ever wanted is to marry within her community and raise a family. She longs for the day when her parents will allow Levi Plank to officially court her.
But on the day Judith suspects Levi will ask her parents' permission, her younger brother Samuel has an accident under her charge. Rushing to Samuel's aid, Judith spies a strange man helping him; a man she later believes was an angel.
When she shares her conviction with her family and close friends, she is shocked to find that no one believes her, including Levi. In the days following the accident, the angel visits Judith with information that may guide her down the path of faith, should she choose to follow.
As her community slowly distances themselves, only one person is willing to stand up for her—the bishop's son, Andrew Lapp. But can he convince the settlement to listen to her? With a show of faith that flies in the face of her conservative upbringing, can Judith hold strong to the promise that there are even greater things in store for those who believe in God's miracles?
December, 2016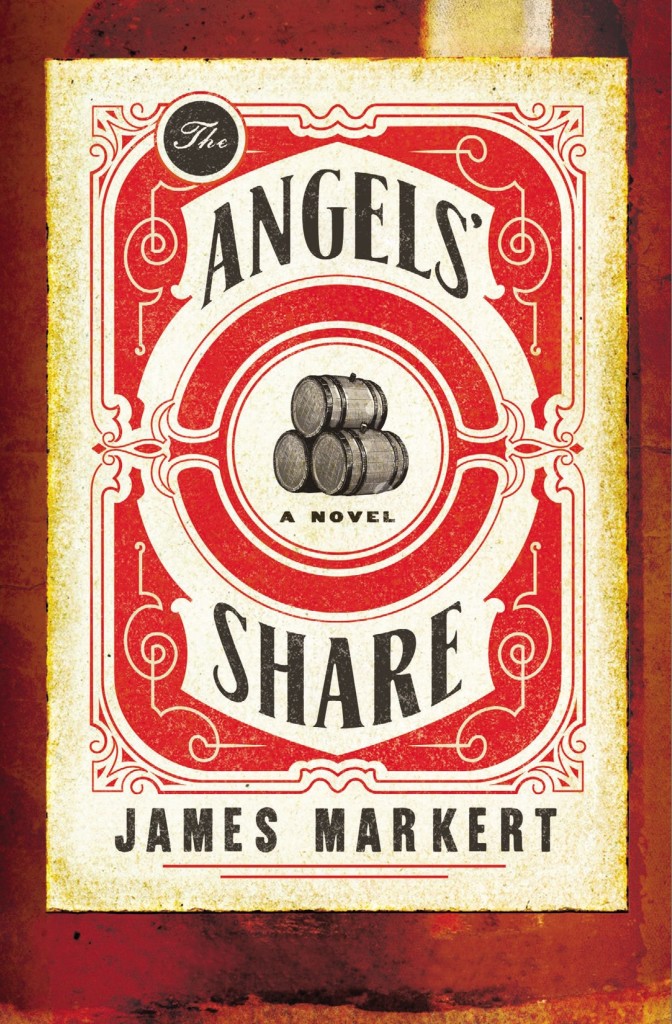 The Angels' Share by James Markert
While the miracles occurring in Twisted Tree are redeeming the McFee family, they're also bringing past secrets dangerously close.
In the thick of the Great Depression, William McFee, the oldest son of the McFee family is the latest in generations of distillery owners in Twisted Tree, Kentucky, working with his parents to revive the business—all while reeling from the loss of his youngest brother, who died in a car crash under mysterious circumstances. When a drifter recently buried near the McFee property begins drawing crowds of pilgrims to his grave, the McFees are dubious, but miracles seem to come to those who interact with the deceased—and those now praying at the grave. People—good and bad, believers and disbelievers—descend on the town to visit the "Potter's Field Christ" and even the McFees (who ache for their lost boy) experience a miracle of their own. But the publicity generated by the miracles threatens to bring the full depth of the McFees' secret past to light, putting William and his family in jeopardy.
December, 2016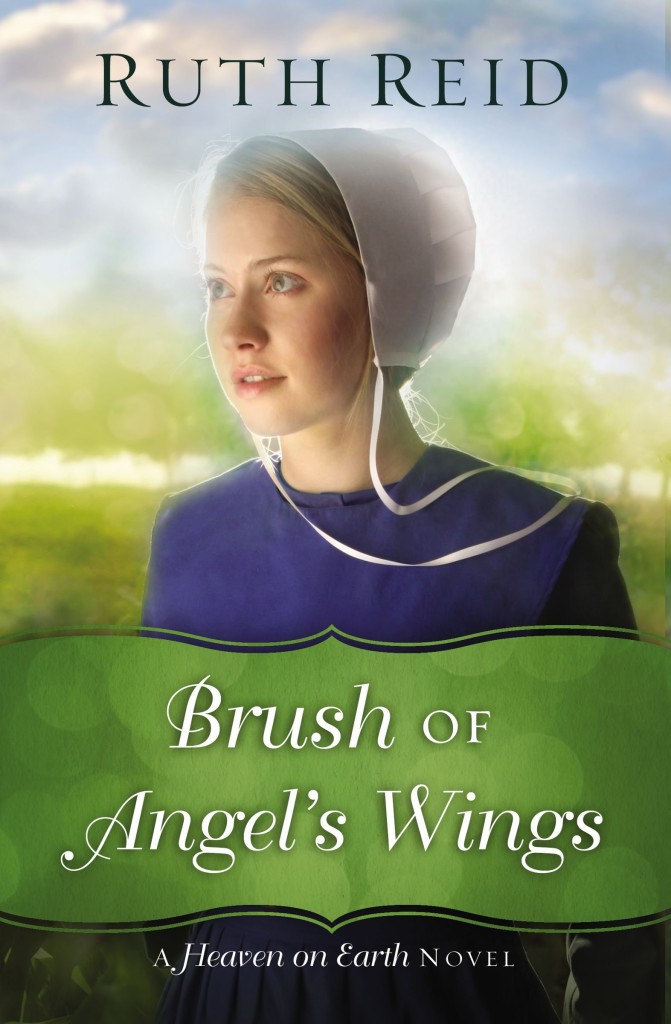 Brush of Angel's Wings by Ruth Reid
He doesn't plan to stay Amish. She doesn't have a plan.
Then an angel draws their hearts toward God . . . and each other.
A buggy-racing champion, a hardworking field-hand, and a terrible cook, Rachel Hartzler does not fit her Amish community's standards for an eligible bride. Hurt by their rejection and still grieving the loss of her brother, Rachel is ready for change.
She's not, however, ready for Jordan Engles. Rachel's father hired him to help tend the fields so Rachel can learn to cook and sew, thus increasing her chances of finding a husband. She can't understand why her father doesn't want her help and blames Jordan for trying to replace her beloved brother.
Jordan plans for his time on the Michigan farm to be short. Before his mother passed away, he promised her he'd give her Amish roots a chance. Upon her death, uncertain about what else to do, he came to stay with his Uncle Isaac in Hope Falls. He's curious why his mother left the community she obviously loved. But it doesn't take Jordan long to conclude that the strict lifestyle and the three hour church services are not for him.
But there isn't just human interaction at play. Nathaniel, an angel of God, sees the potential in Jordan and Rachel's hearts from heaven's perspective. His goal is to shepherd them toward the path of healing and love.
When tragedy strikes, then strikes again, this angelic being is sent to guide them toward the healing and abundant life promised in God's Word-if only they will listen.
January, 2017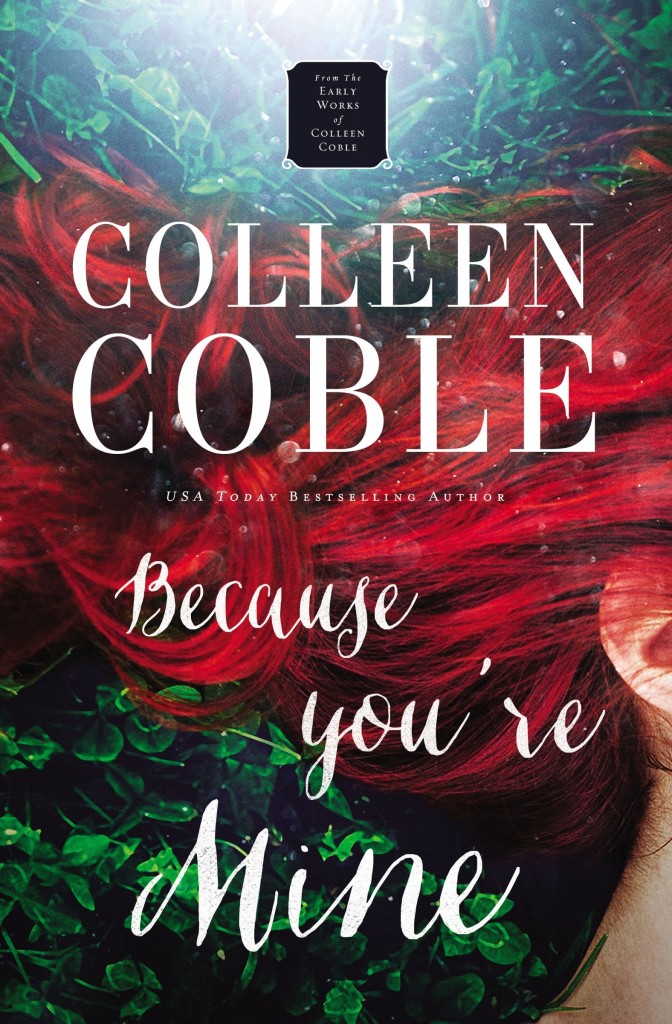 Because You're Mine by Colleen Coble
Alanna has been plagued by tragedy. So it should come as no surprise that in the beauty that surrounds Charleston, all is not as it seems.
When her husband is killed by a car bomb while their band is on tour in Charleston, Alanna doesn't know where to turn. Her father-in-law is threatening to take custody of the baby she carries, but the one thing she knows for sure is that she can't lose the last piece of Liam she has left.
Their manager offers her a marriage of convenience to gain her U.S. citizenship and allow her to escape her father-in-law's control. It seems like the perfect solution . . . but her doubts begin almost as soon as she arrives at Barry's family home, a decaying mansion surrounded by swamp.
To make matters worse, Liam's best friend survived the car bomb. She's never really liked Jesse and now she can't seem to get away from him. When he takes Liam's place in their band, it's almost more than she can bear.
But then things start happening. Things that could easily cost Alanna her life—or the life of her unborn child. Are they merely coincidences? Or is there something much more sinister at work?
January, 2017