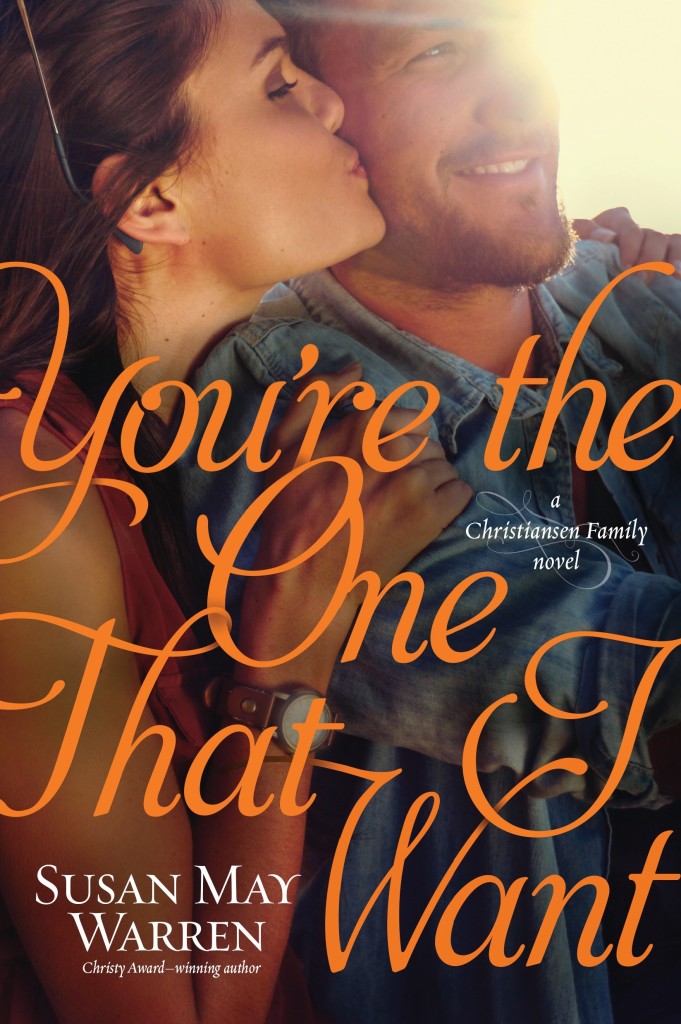 Synopsis:~
Owen Christiansen has been in a downward spiral since an injury ended his NHL career. But a job on an Alaskan crabbing boat offers a fresh start . . . maybe even a shot at romance with Elise "Scotty" McFlynn, the captain's daughter.
Used to being one of the guys, to never relying on anyone, Scotty doesn't believe in happily ever after—especially with someone like Owen. Her instinct is confirmed when Casper Christiansen arrives to drag his prodigal brother home, bringing with him a truckload of family drama—and even worse, the news that Casper is wanted for questioning in connection to a crime back in Minnesota.
But Owen is more than the sum of his mistakes, a truth both he and Scotty discover when she escorts both brothers to Deep Haven as part of her new job on the Anchorage police force. Thrust into an unfamiliar world of family, faith, and fresh starts, Scotty begins to see potential for a happy ending . . . if she's brave enough to embrace it.
My take:~
Susan May Warren has saved the best to last! You're the One That I Want is the sixth and final novel in her family drama/romance Christiansen Family novels and I loved it from beginning to end. In my review of When I Fall in Love, I mentioned that I felt that some of the minor characters' actions in that story were a little 'soap opera' for me but I was trusting Susie to finish their stories well – she has done that admirably, with authenticity and spot on emotion. There is risk for a writer creating a redemptive story for the black sheep of a family like the Christiansens, that it might be trite or overly sentimental, but Susie has penned an engaging tale as Owen comes face to face with the consequences of his self-centred, careless, and destructive choices – consequences that impact not just his own happiness and future dreams, but those of his family, and others that he has hurt. Scotty, Owen, and Casper are the main players, but all the Christiansens feature making for a poignant and satisfying ending to this series. I'm excited to hear what stories Susie will be writing next!
With thanks to Tyndale House for my review copy
Relz Reviewz Extras
Character spotlight on Casper Christiansen
Character spotlight on John Christiansen
Character spotlight on Lilly
Character spotlight on Jinx Worth
Reviews of When I Fall in Love, It Had to Be You, Take a Chance on Me, The Shadow of Your Smile, Hook, Line, & Sinker, Waiting for Dawn, My Foolish Heart, Baroness, Heiress, Nightingale & Sons of Thunder
Visit Susie's website and blog
Buy at Amazon: You're the One That I Want or Koorong