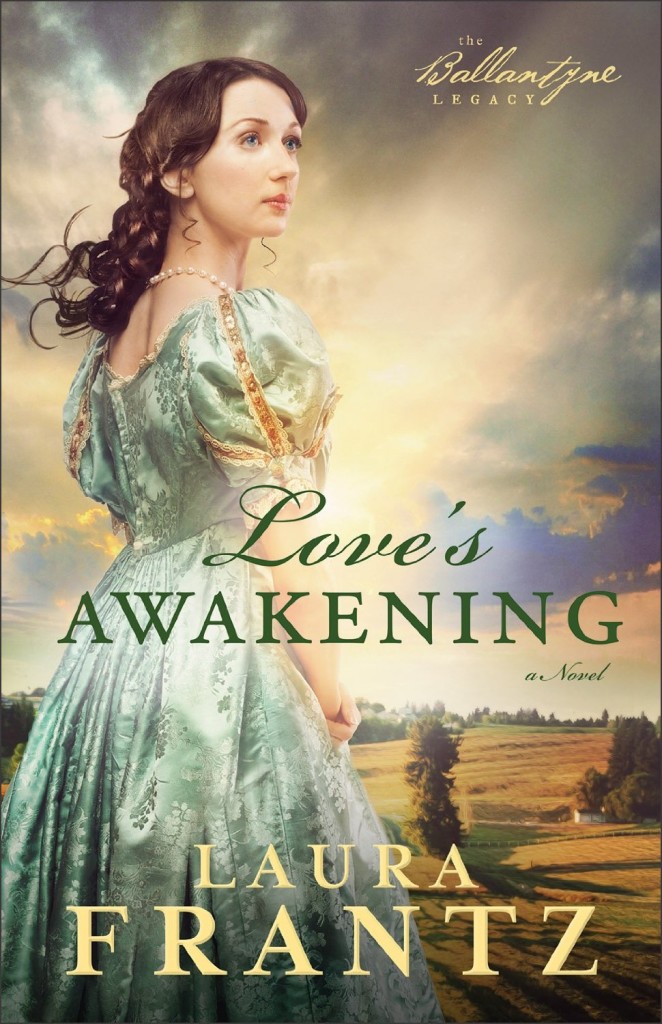 Synopsis:~
Ellie Ballantyne, youngest child of Silas and Eden, has left finishing school. But back at her family home in Pittsburgh, Ellie finds that her parents are away on a long trip and her siblings don't seem to want her to stay. When she opens a day school for young ladies, she begins tutoring the incorrigible daughter of the enemy Turlock clan. The Turlocks are slaveholders and whiskey magnates, envious of the powerful Ballantynes and suspicious of their abolitionist leanings.
As Ellie becomes increasingly tangled with the Turlocks, she finds herself falling in love with an impossible future–and Jack Turlock, a young man striving to free himself from his family's violent legacy. How can she betray her family and side with the enemy? And will Jack ever allow her into his world?
My take:~
It will come as no surprise to those who have read Laura Frantz's previous stories that Love's Awakening is another beautifully rendered historical tale of two fascinationg characters finding love amidst conflict, heartache, and great loss. This second Ballantyne Legacy story focusses on Silas and Eden Ballantyne's youngest daughter, Ellie ~ a young woman with a heart for children and the less fortunate who becomes enthralled with Jack Turlock, a man whose life has been shaped by violence and selfish ambition, passed on by his father and brothers. In many ways, Jack is the antithesis of the heroes we have come to admire in Laura's stories but she pens him admirably, revealing his weaknesses along with an inner integrity that is slowly revealed as his life is touched by the tenderness and compassion that marks Ellie. Thoroughly engaging, spiritually satisfying, and deeply moving, Love's Awakening reflects all that readers have come to love from this supremely talented writer.
With thanks to Revell for my review copy
Relz Reviewz Extras
Character spotlight on Ellie & Jack
Character spotlight on Eden & Silas
Character spotlight on Cassius & Roxanna
Reviews of Love's Reckoning, The Colonel's Lady, Courting Morrow Little and The Frontiersman's Daughter
Character spotlight on Lael Click
Character spotlight on Morrow Little
Visit Laura's website and blog
Buy Love's Awakening at Amazon and Koorong