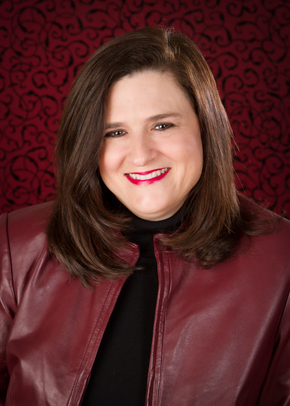 The Inside Scoop!
Lynette Eason
and her romantic suspense
Always Watching
Revell
*********
I grew up in… Greenville, South Carolina.
I was inspired to write my first published novel by… loneliness! LOL
The books that have most influenced my life are… Danger in the Shadows by Dee Henderson, Gone with the Wind, the Nancy Drew and Hardy Boys series.
My biggest challenge when writing is… ignoring the pain in my neck and shoulder.
One of my favourite authors is… Dee Henderson because she invested in me and without her—and a few others—I wouldn't be where I am today.
If I wasn't a writer, I would be… a police detective or something to do with law enforcement.
The superhero talent I would love to have is… being able to fly.
Always Watching

Intensity. Skill. Tenacity.
The bodyguards of Elite Guardians Agency have it all.

When it becomes clear that popular psychiatrist and radio personality Wade Savage has a stalker, his father secretly hires Elite Guardians to protect his son. But when Wade's bodyguard is attacked and nearly killed, agency owner Olivia Edwards must step in and fill the gap.

Olivia's skills are about to be tested to the limit as Wade's stalker moves from leaving innocent gifts at his door to threatening those closest to him–including Olivia. But in her mind, even more dangerous than the threats to her life is the hold her handsome client has on her heart.
My latest novel can be described by these 5 adjectives… thrilling, non-stop, unputdownable (that's an adjective, right?), breath-stealing, satisfying.
My main character is… Olivia Edwards. She's calm, cool and collected in all situations. She has blonde hair and blue eyes and doesn't let anything ruffle her calm façade. Except Wade Savage. He gets under her skin like no one before and she's not sure what to do about it—because falling in love isn't an option.
My main characters resemble… Poppy Montgomery and Ben Affleck.
Rel: Love it when authors choose an Australian actress 😉
A previously unknown fact about this novel is… that it's been one I've wanted to write for a long time.
My story's spiritual theme is… trusting God when fear wants to take control. No matter what we fear, God is greater than that fear and he will bring us through.
While writing this novel I was challenged to… practice what I preach.
The title was chosen by… my publishing team and I love it!
As an author, the hardest scenes for me to write are… the romance scenes. How weird is that? I'm just not a very romantic person. I mean flowers and candy are nice and all that, but a guy who can wash clothes, load the dishwasher, put gas in my car, go through the drive thru so I don't have to cook, and refill the toilet paper roll? Now that is pure sexy! (And yes, my husband does all that—except the toilet paper thing, but we're working on it.)
The story I'm currently working on is… Book #4 in the Elite Guardians series. I just finished number three which has been appropriately named Moving Target.
You may not know this about me… but I am fluent in American Sign Language and I love working with the deaf.
If I could be a character in any novel, I would want to be… the ones who don't get kidnapped, shot at or killed!
Thanks Lynette!
Relz Reviewz Extras
Discover more about Lynette
Reviews of Nowhere to Turn, No One to Trust, When A Secret Kills, When A Heart Stops, When the Smoke Clears,  A Killer Among Us, Too Close to Home & Don't Look Back
Visit Lynette's website and blog
Buy at Amazon: Always Watching or Koorong