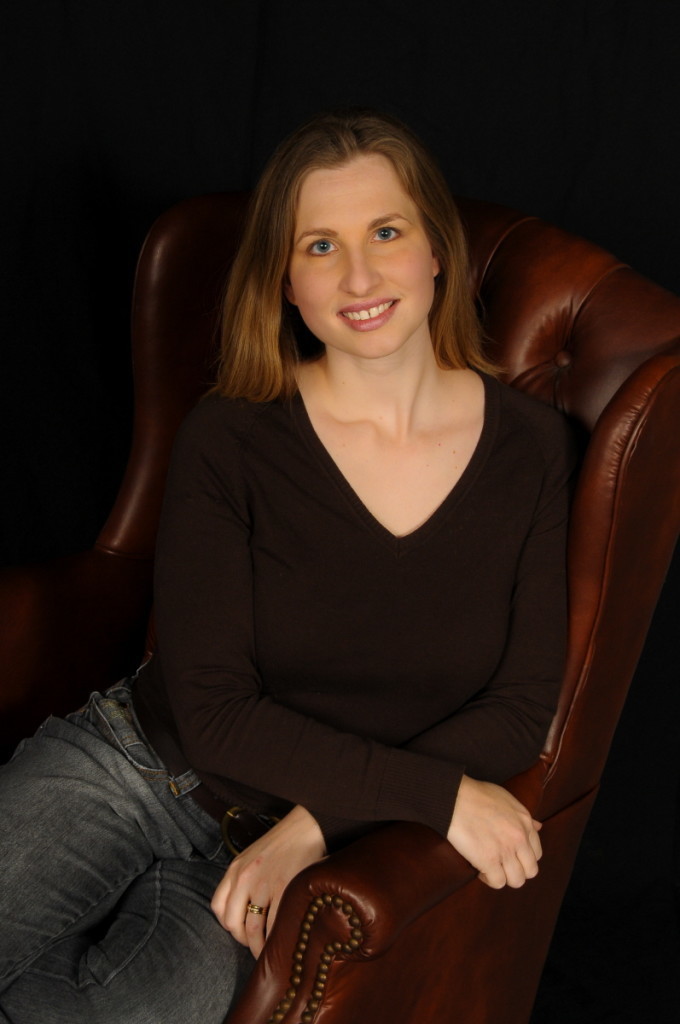 I grew up in…Branson, MO. People are often surprised people grow up in Branson instead of just vacation there. It's great place for a teenager because there are so many flexible seasonal jobs. I didn't have any really fun ones like running go-karts, but I worked at several stores in the mall and I met my husband as a banquet server at Chateau on the Lake. And then when you're a singer in your church and/or school, you get some cool opportunities. I think my favorite was singing in the backup choir for Sandi Patty.
I was inspired to write my first published novel by…unending days of washing diapers and playing patty cake. My brain desperately needed something more stimulating to do.
The books that have most influenced my life are… Decision Making and the Will of God by Friesen, Love your God with all Your Mind by J.P. Moreland, Knowing God by J. I. Packer, and several of John Piper's and C.S. Lewis's books.
My biggest challenge when writing is…putting in the right emotion and enough of it, especially for the female character. I'm actually not a very typical person in regards to emotions. My critique partner almost always at least once per book writes a critique in my manuscript something along the lines of: "Now, you might be the only female in the world to respond this way, but no. Change it so I think she's human."
One of my favourite authors is… Lori Wick. She's a throwback, but she's why I read and write this genre. A friend gave me Whatever Tomorrow Brings for my 13th birthday and I was hooked from then on, even named my firstborn after the hero in that one!
If I wasn't a writer, I would be… An editor, an English as a Second Language Teacher, or I'd love to teach algebra.
The superhero talent I would love to have is…freezing time, as long as I didn't freeze myself, that way I could get more done!
While Lydia King's reasons for joining the Teaville Moral Society might be suspect to some members, her heart is in the right place. Because of her father's debts and her mother's persistent illness, her best chance at a secure future and curing her mother is to impress the politician courting her. Her first task–to ask the town's wealthiest man to donate–seems simple enough . . . until he refuses.

Despite appearances, Nicholas Lowe wants to help others, but prefers to keep his charity private. When Lydia proves persistent, they agree to a bargain, but Nicholas still intends to do things his own way. Neither predicts what they'll learn about true charity or foresee the complications their actions will bring to the town, forcing Lydia to decide where her beliefs and heart truly align.
My latest novel can be described by these 5 adjectives…deeper, fairy-tale like, engaging, heartfelt, romantic. (I stole these out of early reviews!)
My main characters are…
Nicholas Lowe – a handsome, reclusive miser with a great smile. He's got very particular ways of going about things and can be impatient with those that don't see things his way. Despite his crusty exterior, he's a softy on the inside.
Lydia King – a young bookaholic whose family situation is precarious. And poor thing doesn't have enough money for more books!
My main characters resemble….
Nicholas – Kai Wiesinger
Lydia – Michelle Trachtenberg
A previously unknown fact about this novel is… it's working title was "The Charitable Miser."
My story's spiritual theme is… pretty much in this sentence from p. 344 "She couldn't let fear that He [God] would not help her the way she wanted Him to keep her from doing what was right."
While writing this novel I learned…that God can write something to me in my own writing years before I need it. I wrote this rough draft in 2012, and it ministered to a need I had in 2015.
The title was chosen by…a back and forth between my agent, me, and the team at Bethany, but I'm the one that first came up with this title.
As an author, the hardest scenes for me to write are…The emotional ones and the kisses! Because hitting the emotions right is not only difficult as I mentioned above, but it takes me 5 times as long to make it up and pull it out of myself.
The story I'm currently working on is… Well I just turned in A Love So True which follows this one, so I'm about to start plotting A Chance at Forever which will be the final one in the series.
You may not know this about me, but I…don't drink coffee. From what other writers tell me, it's magic writing juice, so maybe if I could just muster up the desire to drink it, I could hit the NYT bestseller list!
If I could be a character in any novel, I would want to be… Hadassah from A Voice in the Wind, if only I was as strong in my faith as she!
Thanks Melissa – I don't drink coffee either!
Relz Reviewz Extras
All Things Jagears @ Relz Reviewz
Visit Melissa's website
Download Melissa's free novella, Love by the Letter, from Amazon
Buy at Amazon: A Heart Most Certain or Koorong