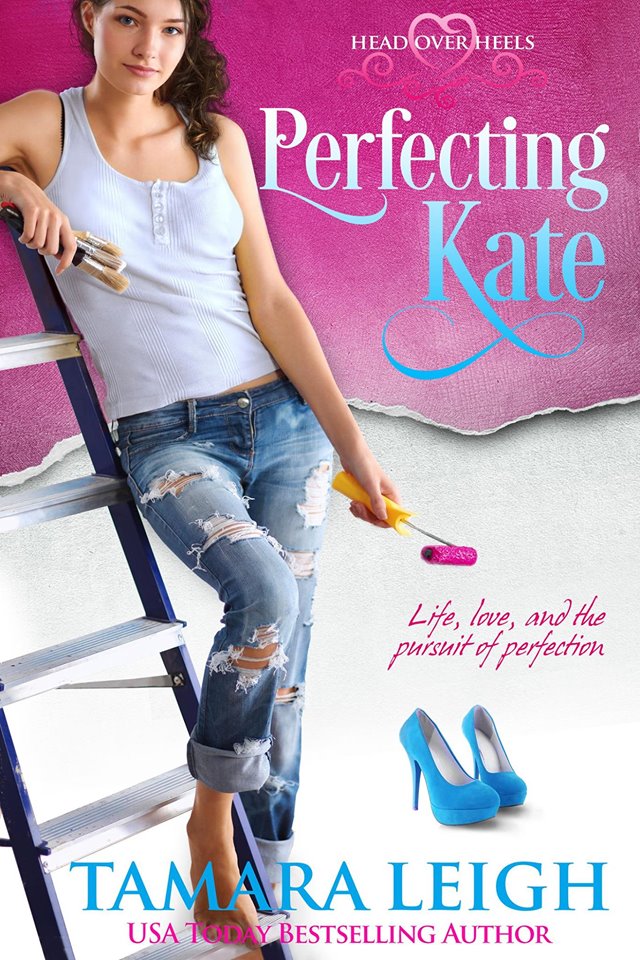 Synopsis:~
KATE'S CREED: 
Thou shalt embrace singledom
and be unbelievably, inconceivably happy.
Yeah, right.
Kate Meadows, a successful San Francisco artist, is this close to giving up on finding a nice, solid man with whom to spend her life. So when not one, but two eligible bachelors enter her orbit in rapid succession, it seems too good to be true. And it may be.
Michael Palmier, a nationally-known makeup artist, is actually flirting with Kate, rather than her physically flawless housemate. Trouble is, he seems more intent on doling out the business cards of beauty professionals and plastic surgeons than discovering Kate's inner beauty. Is he trying to stamp out every last bit of self-esteem she has?
As for Clive Alexander, the good doctor sends Kate's pulse skittering every time he's near. Too bad the man is only interested in her work—and doesn't think she's much to look at. It's enough to send a girl running for her paint-splattered, relaxed-fit jeans and swearing off men altogether. But after undergoing a makeover from Michael's staff, Kate suddenly finds herself the recipient of admiring glances. Maybe she should try contacts, consider some fancy dental work, and—you know—that mole really could stand to go.
The question is, what kind of work will Kate do on herself? And who is she really trying to please?
My take:~
Perfecting Kate was originally published in 2007 and is now being re-released in digital format ~ yay! I'm re-posting my review from when Perfecting Kate originally released in 2007. My thoughts remain unchanged and Tamara Leigh's writing continues to get better with each new book, re-write, or update. Just like her medieval voice is incredibly authentic, so too is her contemporary voice. If a book has Tamara's name on it, you will get a quality read every single time, whether she takes you back to the middle ages or remains in the present!
Perfecting Kate epitomises the joy that can be experienced with a great book! It is entertaining, witty and held me captive from the first chapter to the last word. Kate is an endearing and authentic character with an honest and unique voice. Tamara Leigh adds depth to this story with Kate's health issues and Clive's traumatic past but does so without dampening the enchanting tone of the story. I laughed, cried, and cheered with Kate, wanted to help fight her battles as well as knock some sense into her from time to time. I have no regrets about reading this book late into the night to learn the culmination of the physical and spiritual journey of this woman.
Tamara Leigh has sealed her fate as one of my must read authors!
Relz Reviewz Extras
Reviews of Lady of Fire, The Kindling, The Redeeming, The Yielding, The Unveiling and Dreamspell
Review of Restless in Carolina and Character spotlight on Bridget & J.C.
Review of Leaving Carolina and Character spotlight on Piper & Axel
Review of Nowhere, Carolina and Character spotlight on Maggie & Reece
Interview with Tamara
Visit Tamara's website (she has great recipes, too!)
Buy at Amazon: PERFECTING KATE: A Head Over Heels Inspirational Novel