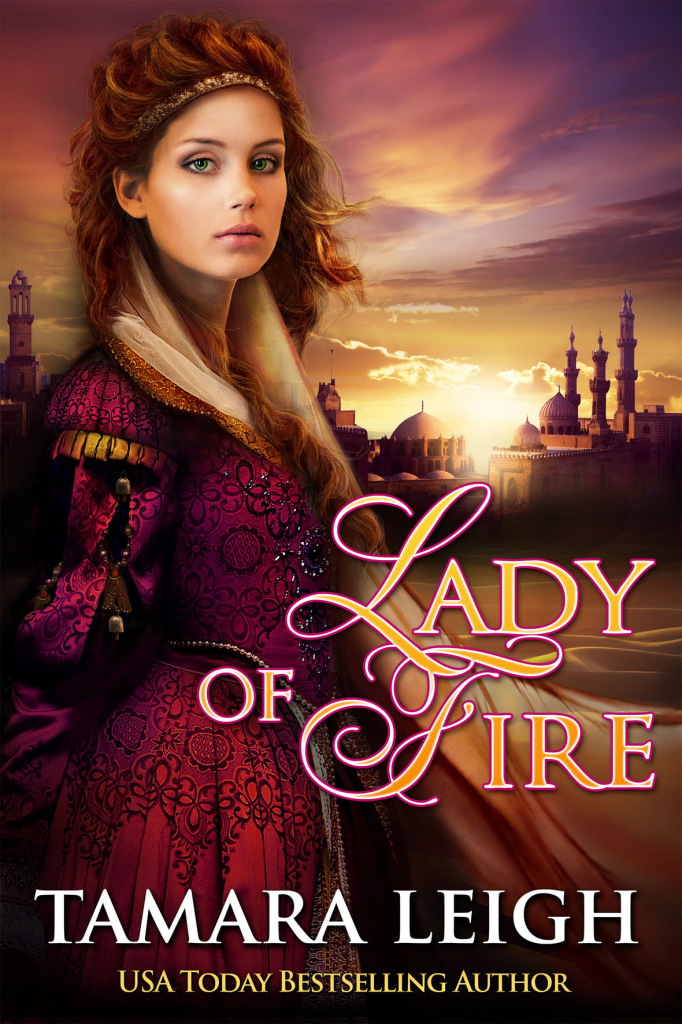 Synopsis:~
DANGEROUS ~ Believing only death will prevent him from returning to England, Sir Lucien de Gautier answers his king's call to arms. When he is captured and his family refuses the ransom demand, he finds himself bound to the oars of a galley. Enraged and embittered, he has no hope of escape—until a rich merchant's wife offers him freedom. In exchange, he agrees to smuggle a virtuous young woman out of a harem and onto a ship bound for England, unaware the real danger lies in the bond forged between him and his fiery charge. But when he learns she is as much his enemy as those who enslaved him, can he forgive her? More, can he forget her?
IMPETUOUS ~ Determined to wed her childhood friend, a betrothal her English mother will go to any length to break, Alessandra refuses to abandon the only life she has known in Algiers—even if it means compromising her faith. But when she is entrusted to a new bodyguard whose scarred face and soul draw her to him, she soon discovers the bold Englishman is only playing a part, biding his time until he can fulfill his end of a treacherous bargain. Desperate to turn him from his course, she reveals her identity, but only succeeds in gaining his contempt. Now that he knows the truth, will he ever feel for her all she feels for him? And will it be enough for her to forsake her world to live in his?
Note: LADY OF FIRE is a "clean read" rewrite of Tamara Leigh's 1995 Bantam Books bestseller, PAGAN BRIDE. Unlike LADY AT ARMS and LADY OF EVE, it is a standalone novel.
My endorsement:~
Let me acknowledge up front – could I be biased about Tamara Leigh's writing? Yes, that is distinctly possible given the privilege I have of working with Tamara, critiquing her manuscripts, including this one. Does that lessen the stellar quality of her writing? I think not. If you are worried about that bias in any way, give it a week and go and check out the glowing reviews she will have garnered from other readers more independent than me. The glowing reviews will be there in spades.
So, back to my thoughts on this enticing story. I adored Lady of Fire and am seriously pondering whether to label it my favourite of all Tamara's medieval novels! The exotic locale, the unique cultural mores, and the magnetic appeal of both Lucien and Alessandra will have you wondering the same. Tamara's heroes are nothing if not appealing yet she's not afraid to imbue them with genuine flaws that lead to misunderstandings and all manner of grief. Lucien is not different and he has the perfect foil in Alessandra, a vivacious and determined young woman, desperate to hold on to the only world she knows even if that means living a life that compromises her faith and her heart. Conflict abounds as the two argue their way towards England, pursued across Algiers by those who would see Lucien drawn and quartered, and that would be a good death! Alessandra is feisty and naive, a dangerous mix that lands her in hot water many a time but makes for both an anxious and entertaining read. The love story is worthy of many a sigh, the adventure non-stop, and the prose is quite simply, beautifully rendered and authentic to the time period. Immerse yourself in Lady of Fire – you won't be disappointed!
With thanks to the author for my review copy
Available only in digital format
Thanks to Tamara, we are giving away three copies of Lady of Fire ~ to enter, complete the Rafflecopter form below
Relz Reviewz Extras
Reviews of The Kindling, The Redeeming, The Yielding, The Unveiling and Dreamspell
Review of Restless in Carolina and Character spotlight on Bridget & J.C.
Review of Leaving Carolina and Character spotlight on Piper & Axel
Review of Nowhere, Carolina and Character spotlight on Maggie & Reece
Interview with Tamara
Visit Tamara's website (she has great recipes, too!)
Buy at Amazon: LADY OF FIRE: A Medieval Romance