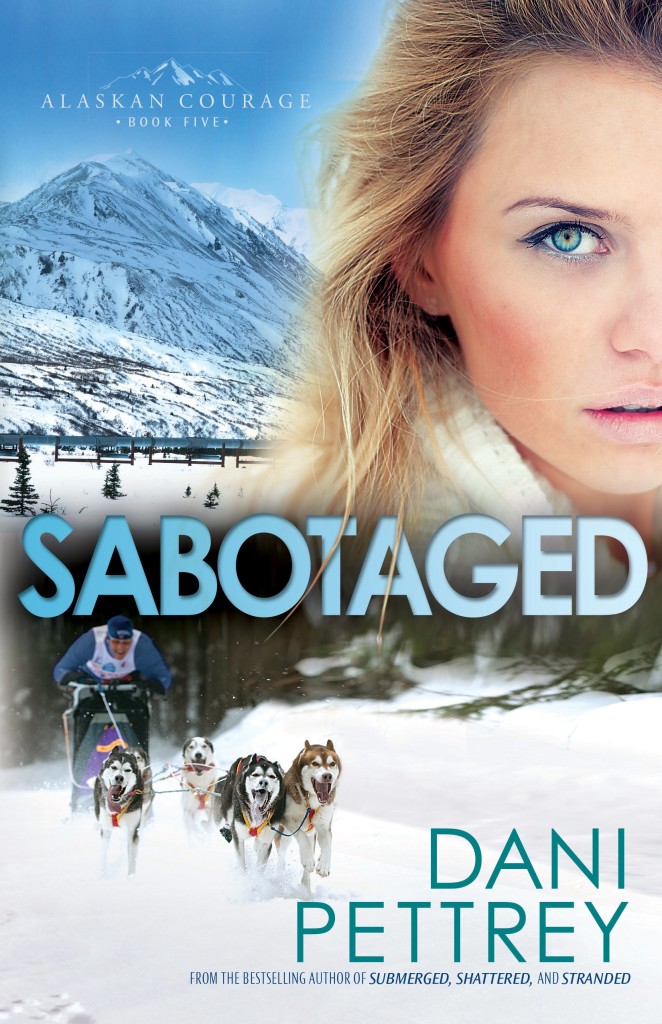 Synopsis:~
Growing up, goody-two-shoes Kirra Jacobs and troublemaker Reef McKenna were always at odds. Now paired together on Yancey's search-and-rescue canine unit, they begin to put aside old arguments as they come to see each other in a different light.
Then a call comes in from the Iditarod that will push them to their limits. Kirra's uncle, a musher in the race, has disappeared. Kirra and Reef quickly track the man, but what they discover is harrowing. Frank's daughter has been kidnapped. In order to save her, the man must use his knowledge as a mechanical engineer to do the kidnapper's bidding or she will die.
Kirra and Reef, along with the entire McKenna family, are thrown into a race to stop a shadowy villain who is not only threatening a girl's life, but appears willing to unleash one of the largest disasters Alaska has ever seen.
My take:~
It has been with much anticipation that readers have waited for the final book in Dani Pettrey's Alaskan Courage series, Sabotaged. Finally, bad boy Reef McKenna has the opportunity to redeem himself following his reckless ways that landed him in a lot of hot water in the second novel, Shattered. The famous sled race, the Iditarod, provides an intriguing background to Reef and Kirra's tale as they try to unearth the mystery surrounding the disappearance of Kirra's uncle and cousin. It is with reluctance that I say this was my least favourite McKenna story – I found it difficult to engage with Reef and Kirra's romance which seemed a little too rushed, and the suspense thread didn't pack its usual Pettrey punch. I found myself wanting to flip past Reef and Kirra's scenes to ones with the other McKenna siblings, particularly Kayden and her boyfriend Jake, the latter, is undertaking a search and rescue with a small black box burning a hole in this pocket! That said, Sabotaged has received many wonderful reviews so, as always, it's worth picking up a copy and making your own decision! Dani does spin a good tale so I'm very excited to learn more about her new series meet some new and appealing characters.
With thanks to Bethany House for my review copy
Relz Reviewz Extras