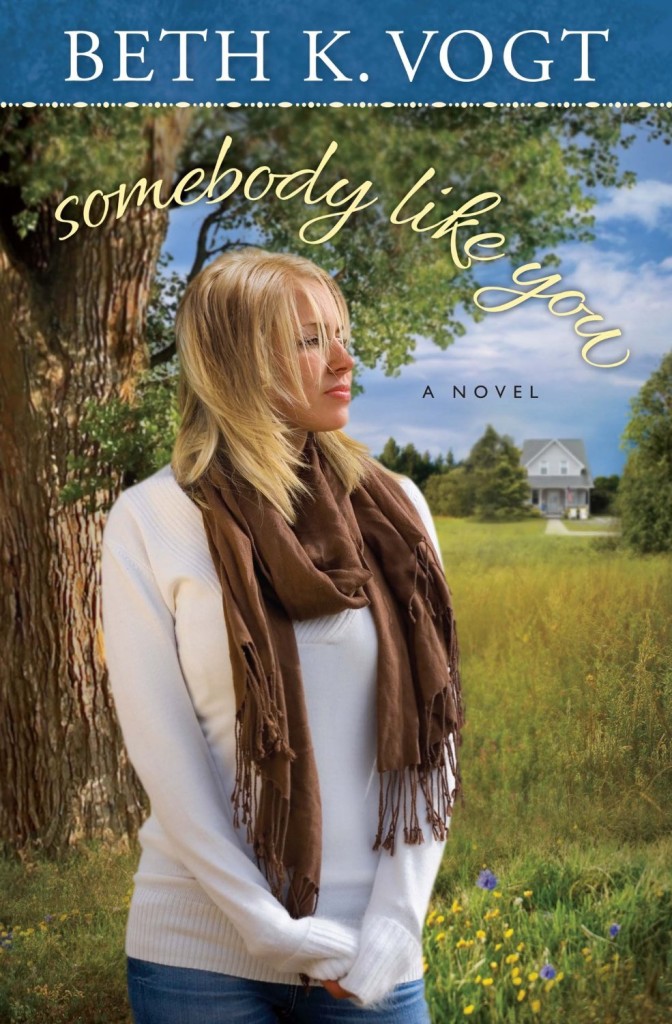 Synopsis:~
Can a young widow find love again with her husband's reflection?
Haley's three-year marriage to Sam, an army medic, ends tragically when he's killed in Afghanistan. Her attempts to create a new life for herself are ambushed when she arrives home one evening—and finds her husband waiting for her. Did the military make an unimaginable mistake when they told her Sam was killed? 
Too late to make things right with his estranged twin brother, Stephen discovers Sam never told Haley about him. As Haley and Stephen navigate their fragile relation­ship, they are inexorably drawn to each other. How can they honor the memory of a man whose death brought them together—and whose ghost could drive them apart? 
My take:~
I fell in love with Beth Vogt's writing from the get-go! Her debut novel, Wish You Were Here, revealed she was a talented and intriguing writer and Catch A Falling Star confirmed what I already knew ~ Beth Vogt was a force to be reckoned with in thought-provoking and engaging contemporary romance. There are plenty of romance novels out there if you just want a boy meets girl, meets God, meets love. Beth provides something more – she writes with authenticity, significance, and plenty of heart about real issues that impact our lives. From the moment I read the premise of this story, I was intrigued and with another writer I would have been concerned that they could not quite pull it off. Falling in love with your husband's twin? There's all sorts of hairy and clichéd moments waiting to happen in that kind of story but because what I adore about Beth's writing is her unique ability to pen genuine characters that resonate, I was simply excited to see how she would create a wonderful story. My confidence was not misplaced for a second. Stephen and Haley's story is captivating ~ the emotion and angst generated by their circumstances, the pain of estrangement and not feeling truly loved, and the awkwardness of their burgeoning attraction, are laid bare in a way that will open your own heart and have you thinking a little more deeply about your own relationships and pondering your response to God's plan for your own life. I loved everything about this story ~ the characters, the emotions, the romance, the conflict, the spiritual threads, the dialogue, the prose…can you hear me sigh?!  Somebody Like You is a beautifully rendered story and I can't wait to read more from Beth.
With thanks to Howard for my review copy via NetGalley
Relz Reviewz Extras
Beth's Pop Quiz
Watch Beth's Mad Minute and listen to my audio interview
Review of Catch A Falling Star
Character spotlight on Kendall & Griffin
Review of Wish You Were Here
Character spotlight on Allison & Daniel
Interview with Beth
Beth's Author Alert 
Visit Beth's website
Buy from Amazon: Somebody Like You: A Novel or from Koorong