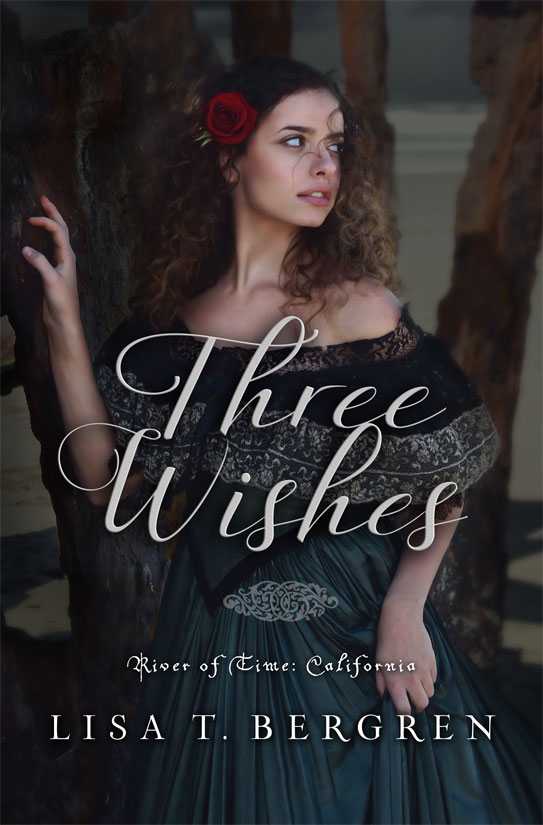 Synopsis:~
BE CAREFUL WHAT YOU WISH FOR. BECAUSE YOU JUST MIGHT GET IT.
Zara Ruiz is a normal California girl on the verge of graduating from high school and thinking about her dawning future. But when dusk brings a shattering loss—and she discovers a priceless object in the shallows of a tide pool—she is thrust a hundred-and-eighty years into the past. There she meets handsome ranchero Javier de la Ventura—who has big dreams and secret sorrows—along with his enchanting family, in a land that is at once familiar, and yet utterly foreign.
Between cattle rustlers, pirates and a growing call for statehood, it is not a peaceful time to be a Mexican settler in young Alta California. But Zara must decide if she's discovered what she longs for most in the past, or if her heart's THREE WISHES can only be found in the present.
My take:~
Squealing may have been heard at my home when Lisa Bergren announced a new River of Time series, set in California in the 1830s, along with a little pondering about how she would follow the rabid success of the original River of Time series, set in medieval Italy. Do not fear, friends! Three Wishes has a wonderful heroine in Zara Ruiz whose heartfelt desires find her transported back in time and taken under the wing of the Ventura family and the dark, watchful eyes of Javier de la Ventura, holding secrets of his own. Evocative, fun, intriguing, and adventurous, Lisa infuses this story with all the ingredients required for a memorable read, sure to have readers begging for more!
With thanks to the author for my review copy
Relz Reviewz Extras