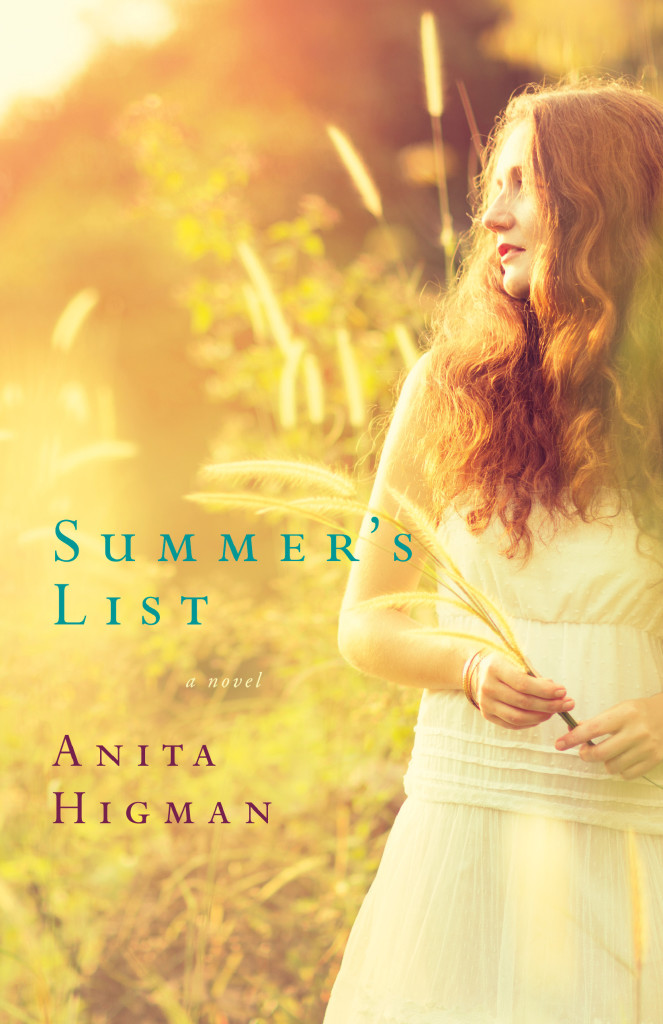 Meet a sacrificial woman in
Anita Higman's
contemporary romance
Summer's List
River North
*******
The Story

A dying wish alters the course of a young woman's life.

Life hadn't been easy for Summer Snow. In acts of selflessness-caring for her ailing parents and running her grandmother's bookstore-she had forfeited her youth and dreams for the needs of others. And the only tries she had at love… didn't turn out. She had the bookstore, she had her beloved granny, but she was missing something-or someone.  

Opportunity strikes when Granny sends Summer on an unexpected adventure with one Martin Langtree, a kind but gangly young man from Summer's past. A childhood friendship is rekindled, a romance is sparked, and mysteries are solved in one magical Texas summer. Will Summer strike out on love again, or will things finally go her way?
Introducing Summer
Brief physical description
Blonde hair, blue eyes, and a smile so warm and welcoming you just know she will be your new best friend.
Resembles…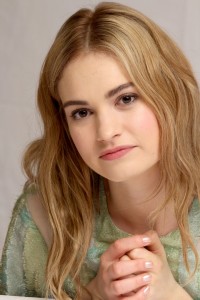 Lily James
Strengths and weaknesses 
I can give of myself in a mature, openhearted way, but then I can be goofy enough to fall in love with the wrong men! I am also too impulsive and too apt to say yes to something and then regret it later. Not a good character trait, but God is working on it! On the good side, I am curious about everything and I try to be kind to everyone I meet.
Quirk (if any)
I do whatever strikes my fancy even if I'm good at it or I'm awful at it. Arranging flowers. Buying and selling antiques even if I make no profit. Creating a potted herb garden on my tiny patio. Baking cakes even if they flop. Fun is the key, not perfection.
Your inspiration for the character 
My heroine, Summer Snow, was not inspired by anyone I know or have read about. She is from my imagination, and she has many good qualities, which I aspire to.
Background to the story
I wish I could say that the background or inspiration for Summer's List was so profound and beautiful that it would move you to tears. My answer isn't literary sounding in any way. It's the kind of answer that lets you see behind the curtain. Here it is. You see, it's always been easy for me to create quirky characters but not so easy to create conflict that can keep going for 80,000 words. So I thought if a heroine had a list of things she was compelled to do — and the list was challenging and fun, with surprises along the way — that this concept would create enough plot and conflict to get me through to the end of a book. I hope this rather practical and nonromantic answer didn't spoil any of the magic for you!
Thanks Anita!
Anita Higman is a CBA bestselling and award-winning author with 40 books published. Higman has also been recognized for her contribution to literacy and has raised thousands of dollars for that cause while serving on the board of directors of Literacy Advance of Houston.
To keep up with Anita Higman, visit www.anitahigman.com become a fan on Facebook (AuthorAnitaHigman) or follow her on Twitter (@anitahigman)
Relz Reviewz Extras
Reviews of A Marriage in Middlebury and Winter in Full Bloom
Character spotlight on Charlotte
Character spotlight on Lily Winter
Character spotlight on Franny Martin (A Merry Little Christmas)
Visit Anita's website
Buy at Amazon: Summer's List or Koorong