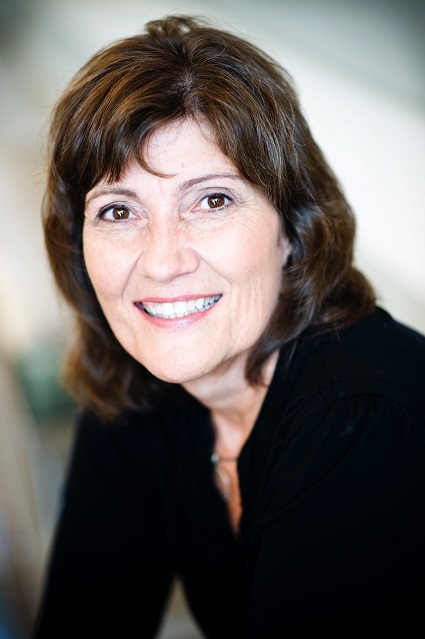 The Reading Habits
of
Colleen Coble
**********
 Are you a re-reader? Why, or why not? And if you are, what are some of the books you have read over and over?
Oh yes! I've read The Stand by Stephen King well over 30 times.
When is your optimal time to read – do you prefer to read in one long block, or do you also read for five minutes here or there when you can?
I love reading in the evening, and once I start a good book, I don't put it down until it's done.
I'd love your thoughts on novellas. Are you thumbs up or down? Or does it depend?
I write them because readers like them, but I don't like to read them myself. I like a bigger, more complex book.
Are you faithful to a genre, an author, or simply quality writing?
I rarely read outside my suspense genre. I will sometimes read something else to endorse a friend, but my preferred reading is always suspense.
Which factors most influence your selection of a book?
Author, title, cover.
Your fiction pet peeve?
I dislike too much "telling" in a book. I want to feel I'm actually the character in the story living it.
Mermaid Moon

Mallory's mother died fifteen years ago. But her father's last words on the phone were unmistakable: "Find . . . mother."

Shame and confusion have kept Mallory Davis from her home for the last fifteen years, but when her dad mysteriously dies on his mail boat route, she doesn't have any choice but to go back to Mermaid Point.

Mallory believes her father was murdered and childhood sweetheart Kevin O'Connor, game warden in Downeast Maine, confirms her suspicions. But Kevin is wary of helping Mallory in her search. She broke his heart and left—without a word—years ago.

When Mallory begins receiving threats on her own life—and her beloved teenage daughter, Haylie—their search intensifies. There's a tangled web within the supposed murder, and it involves much more than what meets the eye.

As answers begin to fall into place, Mallory realizes her search is about more than finding her father's killer—it is also about finding herself again . . . and possibly about healing what was broken so long ago with Kevin. She just has to stay alive long enough to put all the pieces together.
What book have you read this year that you could not put down, and why?
Touch and Go by Lisa Gardner. The complexity of the plot and the great characters kept me spellbound. I've read it twice since.
How do you mark your spot – folded page corner, bookmark, dollar bill, whatever is at hand?
When I was reading the physical book, I always folded over the page corner. Now I read primarily on my Kindle, and it keeps my place for me. But I usually read a novel in one feel swoop. 
Whose debut novel impressed you more than you anticipated?
I adore Carrie Stuart Parks' books! Her debut novel A Cry from the Dust was really excellent. Carrie is a forensic artist herself, just like her character Gwen Marcey. I highly recommend her novels to anyone who likes suspense.
When reading, what makes or breaks a story for you?
The plot and characters have to hook me right from the beginning. If the story drags in the first chapter, I usually put it down and find another book.
What are some of your favorite CF reads from around 10 years ago, or further back?
Redeeming Love and all of Frani's other books are amazing. Francine Rivers is a riveting storyteller. I also loved the first Frank Peretti novel, This Present Darkness. And BJ Hoff was another early favorite.
Snack/drink of choice while reading?
Coffee and dark chocolate.
What book cover has really caught your eye?
The Butterfly and the Violin by Kristy Cambron was really stunning! I'm very partial to my own covers though. Thomas Nelson took a new approach with Tidewater Inn, and I just love the covers!
Which author makes it easy to turn off your internal editor?
Denise Hunter is my critique partner, but she's so good at immersing me in the story that I have to fight to look for any problems!
What book do you wish you had written? Why?
Redeeming Love has touched so many lives since it was published.
Please share a photo of the books on your beside table
I don't have a physical to be read pile. I read on my Kindle.
~~~~~~~~~~~~~~~~~~~~~~~~~~~~~~~

Best-selling author Colleen Coble's novels have won or finaled in awards ranging from the Best Books of Indiana, the ACFW Carol Award, the Romance Writers of America RITA, the Holt Medallion, the Daphne du Maurier, National Readers' Choice and the Booksellers Best.
She has more than three million books in print and writes romantic mysteries because she loves to see justice prevail. Coble is CEO of American Christian Fiction Writers. She lives with her husband, Dave, in Indiana.
To keep up with Colleen Coble, visit www.colleencoble.com, become a fan on Facebook (colleencoblebooks) or follow her on Twitter (@colleencoble).
Relz Reviewz Extras
Character Spotlight on Claire
Character Spotlight on Elin & Marc
Character Spotlight on Libby & Alec
Reviews of The Lightkeeper's Ball, The Lightkeeper's Daughter & The Lightkeeper's Bride
Character spotlight on Margaret O'Brien
Character spotlight on Lucy & Nate
Character spotlight on Addie & John
Interview with Colleen
Visit Colleen's website and blog
Buy at Amazon: Mermaid Moon or Koorong