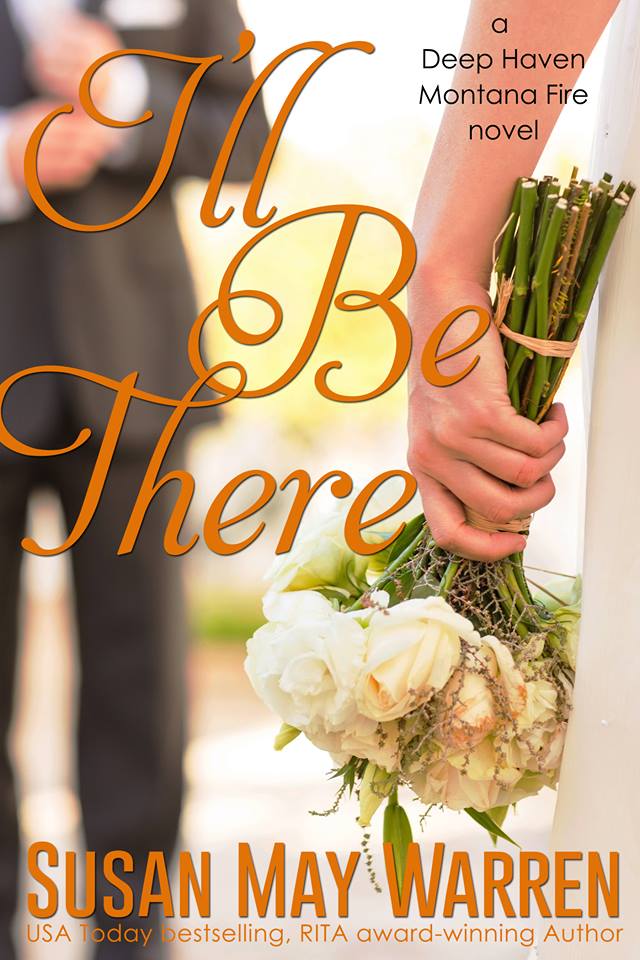 Synopsis:~
From a USA Today bestselling and RITA-award winning author, a novel uniting two beloved series:
Smokejumper Conner Young can't wait to marry the woman who's stood by him for three years as he fought fires in the forests of the northwest. The only wound in the weekend is the lack of his best man–a brother whose murder is still unsolved. It's unfinished business that haunts him, keeping him from truly moving on.
Liza Beaumont, long time Deep Haven artist is a survivor of a brutal grizzly attack. Struggling with nightmares, she's not sure she's ready to join Conner's world. He's a hero, yes, but his life is rife with danger and stress and frankly she's not sure she has the courage to be the wife of a man who may not come home again.
When Liza's wedding invitation unearths a witness in his brother's murder, Conner's hope of solving the case is reignited. Suddenly, it's a choice between showing up to help Liza knit together their perfect day–or tracking down his brother's killer. But when his investigation finds its way to Deep Haven, and Liza's life is threatened, there may not be a wedding at all.
What happens when the smokejumpers from Montana Fire come to Deep Haven? Sparks, fire and hopefully…a happy ending.
My endorsement:~
Gosh, I loved this story! Susan May Warren dishes up all her readers could desire in her Montana Fire/Deep Haven crossover novel, I'll Be There. She revisits the gorgeous community of Deep Haven, home to the Christiansen family and other beloved friends like Joe and Mona, Team Hope members drop in, along with some of the Montana Fire crew. And there's a wedding to anticipate, Connor and Liza's hopes and dreams are on the edge of fruition following their love story readers devoured in Playing with Fire. But as always, Susie May's talent shines as she stirs up deep emotion in the lives of Connor and Liza as they wrestle with fears from the past, unanswered questions, deception, and insecurities. What I adore about this novel is that while there is danger, drama, and wedding planning fiascoes, Connor and Liza deal with real fears and authentic emotions, sure to bring tears to many a reader. The tender moments are exquisite, ensuring sighs and swoons! While there was just one too many bows tying up loose ends for me, it did not detract from my enjoyment of the story. While it is not essential reading, I highly recommend reading Playing with Fire before I'll Be There, to appreciate the deep meaning behind the title and every nuance of the beautiful love story between a man who runs towards danger and the woman who longs for security and peace.
With thanks to the author for my review copy. By way of full disclosure, I provide author support services to Susan May Warren. My thoughts remain my own.
Relz Reviewz Extras
Reviews of Where There's Smoke, Playing with Fire, and Burnin' For You
All Things Susie May @ Relz Reviewz
Visit Susie's website and blog
Buy from Amazon: I'll Be There