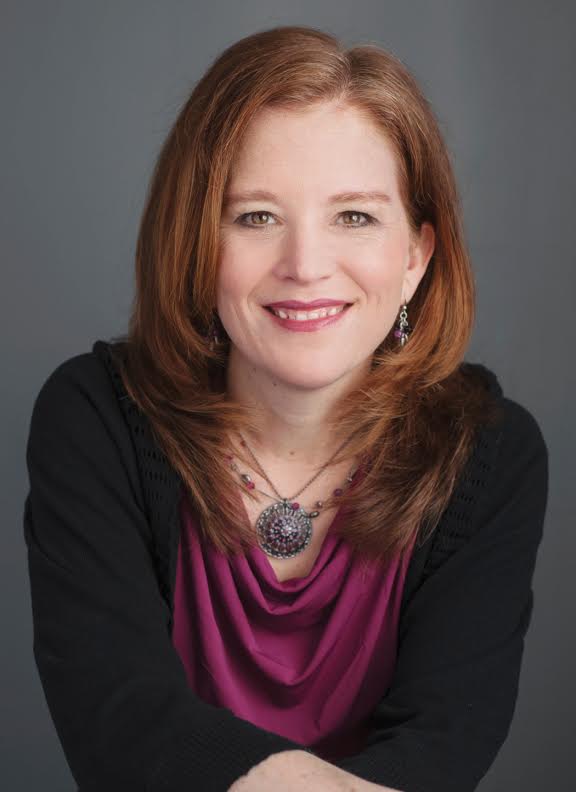 The Inside Scoop!
Jody Hedlund
and her historical romance
Undaunted Hope
Bethany House
********
I grew up in… Iowa, Colorado, Utah, and Wisconsin (in that order!). We moved around a lot because my dad was a pastor and served at a number of different churches.
I was inspired to write my first published novel by… my mom. She was the most influential person in my writing career. When I was young, she helped facilitate my love of writing by reading aloud to me, giving me good books to read, and providing the kind of environment that fostered my creativity (in fact we didn't have a TV for a number of years). She always believed in me, encouraged me to pursue my dreams, and rode alongside me cheering me on.
The books that have most influenced my life are… Anne of Green Gables was one of my favorites as a child because it played a role in developing my creativity as a writer. (Followed closely by A Little Princess and Little Women because they also featured strong, creative girls.)
My biggest challenge when writing is… interruptions! Since I have a large family and homeschool my children, I very rarely have a completely quiet house for writing time. I've had to learn to work amidst the noise and chaos! But on especially hectic days, it's especially challenging to focus.
One of my favourite authors is… is Susanna Kearsley who writes historicals with an element of time travel. The romance is subtle, nuanced, and powerful. She couples that romance with amazing historical detail mostly set during the 1700's among Scottish Jacobites.
If I wasn't a writer, I would be… a professional reader? (I could create that job, couldn't I?)
The superhero talent I would love to have is… moving at the speed of lightning, especially when I have house chores that need to be done!
Undaunted Hope

Tessa Taylor arrives in 1870s Upper Peninsula, Michigan, planning to serve as a new teacher to the town. Much to her dismay, however, she immediately learns that there was a mistake, that the town had requested a male teacher. Percival Updegraff, superintendent and chief mine clerk, says she can stay through winter since they won't be able to locate a new teacher before then, and Tessa can't help but say she is in his debt. Little does she know that Percival will indeed keep track of all that she owes him.

Determined to become indispensable, Tessa throws herself into teaching, and soon the children of the widowed lighthouse keeper have decided she's the right match for their grieving father. Their uncle and assistant light keeper, Alex Bjorklund, has his own feelings for Tessa. As the two brothers begin competing for her hand, Tessa increasingly feels that someone is tracking her every move, and she may not be able to escape the trap that has been laid for her.
My latest novel can be described by these 5 adjectives… Adventurous, dramatic, witty, romantic, hopeful
My main character is… Tessa Taylor. Tessa  is the sister of the light keeper in Hearts Made Whole, the second book in the series. Tessa, unlike her sister, doesn't like lighthouses. Actually, she doesn't want to have anything to do with lighthouses.
So in keeping with Tessa's desires, she arrives in the Eagle Harbor, Michigan to become a school teacher. As I researched the area, I came across the diary of a real school teacher, Henry Hobart, who lived and taught in Clifton which was just a few miles down the road from Eagle Harbor. He wrote a detailed account of his life as a school teacher to the mining children.
I used many of Hobart's experiences in Undaunted Hope. For example, he boarded with a Cornish family, the Rawlings, and Mr. Rawlings was a prominent mine engineer and mechanic. So I had Tessa board with this particular family. Hobart faced many hardships like bedbugs, lice, scarlet fever, the harsh winter, and much more. So again, I had Tessa experience many of those same things.
A previously unknown fact about this novel is… after completing the first draft of the novel, it was WAY too long! I had to cut 10k words including one entire chapter which was a fun scene with both brothers taking Tessa sledding and skiing.
My story's spiritual theme is… I pray that this story will encourage readers with renewed hope. Just like Tessa, I hope that readers will find the strength to face their fears. We all have things that frighten us, and many times we find it easier to run away from those things that scare us. Sometimes, however, God calls us to walk directly into that thing we fear most. He wants us to know that during those times, he's there walking right beside us and that he'll help us come out on the other side stronger as a result.
While writing this novel I learned… a LOT about lighthouses! Over the past couple of years of writing this series, I've thoroughly enjoyed getting to visit numerous lighthouses throughout the state. Not only have I attempted to visit the lighthouses that are used as settings for the books, but I've also been inspired to visit many others. Every time I do, I learn a little bit more about how lighthouses were operated and have come to realize that they're all so unique.
The title was chosen by… my publisher from my list of possible suggestions.
As an author, the hardest scenes for me to write are… the ones that involve my characters finally recognizing their spiritual deficit. I want to share spiritual truths, but I don't want the message to come across like a sermon. So I try very hard to weave in the spiritual threads without being preachy. But it's challenging to know how much to say and to write it in a way that's unique and not clichéd.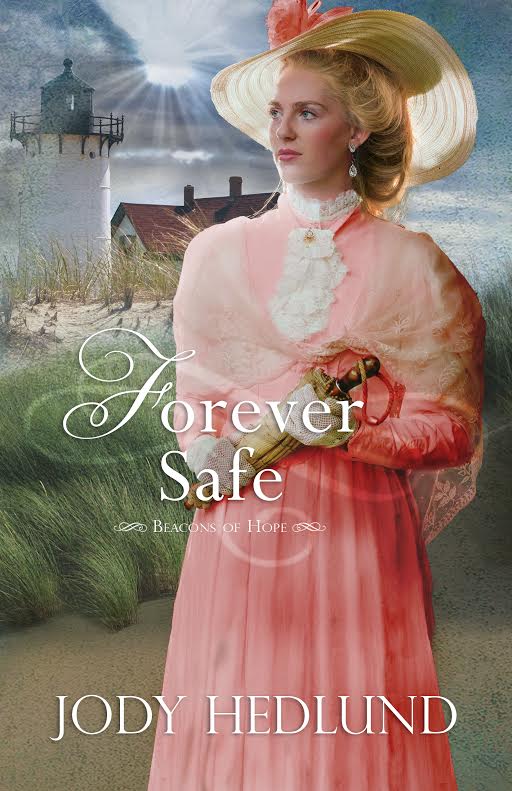 The story I'm currently working on is… Forever Safe, which is the fourth book in the series and releases in June. Like the others, it can completely stand alone. There's no need to read the others first to enjoy the story.
However, the main character in Forever Safe does make an appearance at the end of Undaunted Hope. I won't say who it is, so that I don't spoil the surprise for those who haven't read Undaunted Hope. But I hope that readers will be excited about this particular character getting a story in Forever Safe.
You may not know this about me, but I… not only have FIVE kids, but I also have FIVE cats.
If I could be a character in any novel, I would want to be… Anne Shirley in Anne of Green Gables, because she was always so imaginative, a true inspiration for how to see the extraordinary all around us.
Thanks Jody!
Relz Reviewz Extras
Reviews of A Noble Groom, Unending Devotion, The Doctor's Lady, and The Preacher's Bride
Character spotlight on Ryan & Caroline
Character spotlight on Patrick & Emma
Character spotlight on Carl & Annalisa
Character spotlight on Lily & Connell
Character spotlight on Eli & Priscilla
Jody's Pop Quiz
Q&A with Jody
Visit Jody's website and blog
Download Jody's FREE novella Out of the Storm (Beacons of Hope): A Novella
Buy at Amazon: Undaunted Hope or Koorong