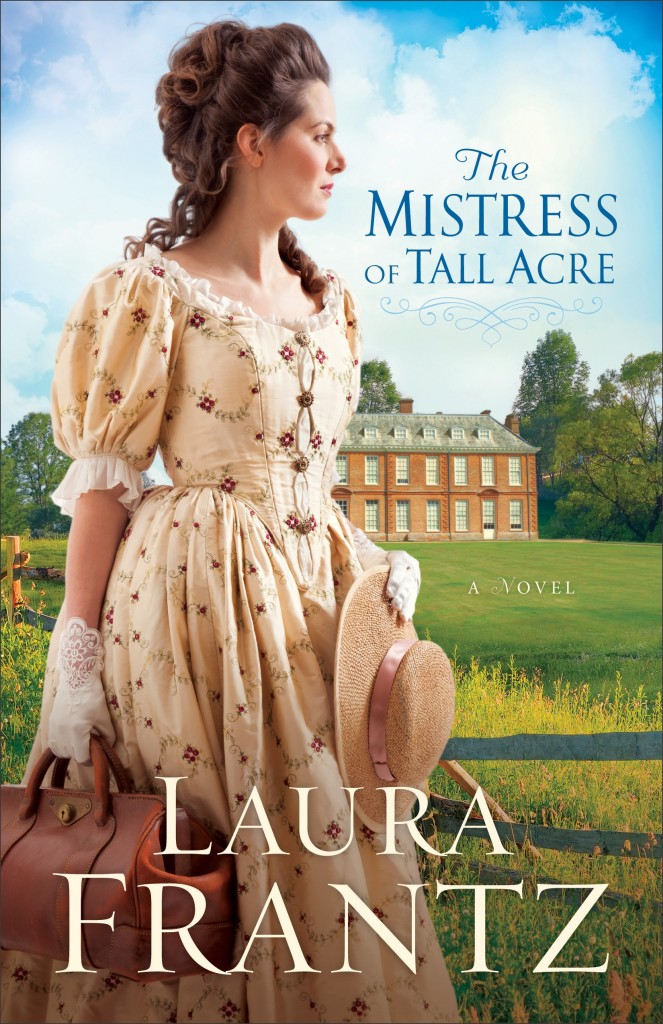 Synopsis:~
The American Revolution is finally over, and Sophie Menzies is starved for good news. When her nearest neighbor, General Seamus Ogilvy, finally comes home to Tall Acre, she hopes it is a sign of better days to come. But the general is now a widower with a small daughter in desperate need of a mother. Nearly destitute, Sophie agrees to marry Seamus and become the mistress of Tall Acre in what seems a safe, sensible arrangement. But when a woman from the general's past returns without warning, the ties that bind this fledgling family together will be strained to the utmost.
When all is said and done, who will be the rightful mistress of Tall Acre?
My take:~
When you are as talented as Laura Frantz, reader expectations run high. Long anticipated, The Mistress of Tall Acre, has had readers anxious for more superb storytelling from the author whose Ballantyne series has become highly treasured on many an historical romance reader's shelves. It's no surprise that Laura has outdone herself once again. Intense, romantic, evocative, and heart-rending, The Mistress of Tall Acre is a gem of a novel that overflows with beautiful prose and intricate characters. With a singular talent for making historical facts intriguing Laura educates the mind, while her mastery of romantic tension engages the heart. Not stopping there, she immerses Sophie and Seamus in tragedy and triumph, uplifting the soul. If that wasn't enough to appease the thirst for excellent storytelling, Laura has added another string to her bow; infusing this story with a gentle wit that I found thoroughly charming. The Mistress of Tall Acre is historical romance at its finest and a story worth savouring more than once.
With thanks to Revell Books for my copy via NetGalley
Relz Reviewz Extras
Laura…discover more
Character spotlights on on Ellie & Jack, Eden & Silas, Cassius & Roxanna, Morrow Little, and Lael Click
Reviews of Love's Fortune, Love's Awakening, Love's Reckoning, The Colonel's Lady, Courting Morrow Little and The Frontiersman's Daughter
Visit Laura's website and blog
Buy at Amazon: The Mistress of Tall Acre or Koorong