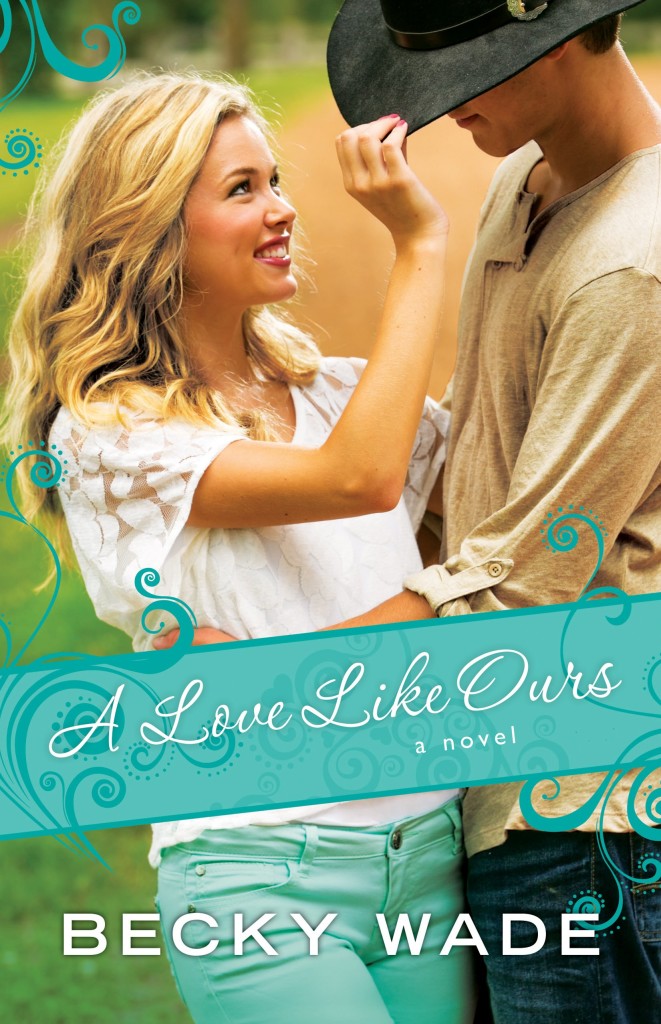 Meet a horse trainer and an exercise rider in
Becky Wade's
contemporary romance
A Love Like Ours
Bethany House
*******
The Story

Former Marine Jake Porter has far deeper scars than the one that marks his face. He struggles with symptoms of PTSD, lives a solitary life, and avoids relationships.

When Lyndie James, Jake's childhood best friend, lands back in Holley, Texas, Jake cautiously hires her to exercise his Thoroughbreds. Lyndie is tender-hearted, fiercely determined, and afraid of nothing, just like she was as a child. Jake pairs her with Silver Leaf, a horse full of promise but lacking in results, hoping she can solve the mystery of the stallion's reluctance to run.

Though Jake and Lyndie have grown into very different adults, the bond that existed during their childhood still ties them together. Against Jake's will, Lyndie's sparkling, optimistic personality begins to tear down the walls he's built around his heart. A glimmer of the hope he'd thought he'd lost returns, but fears and regrets still plague him. Will Jake ever be able to love Lyndie like she deserves, or is his heart too shattered to mend?
Introducing Jake & Lyndie
Jake Porter
Brief physical description
Jake is over six feet tall.  He has dark brown hair, hazel eyes,  and a hard athletic body.  He's extraordinarily handsome, except for the scar across the right side of his face.  It runs from his nose across his cheek down to his jaw.  He's intimidating!  He gives off a battle-hardened and glowering impression.
Resembles…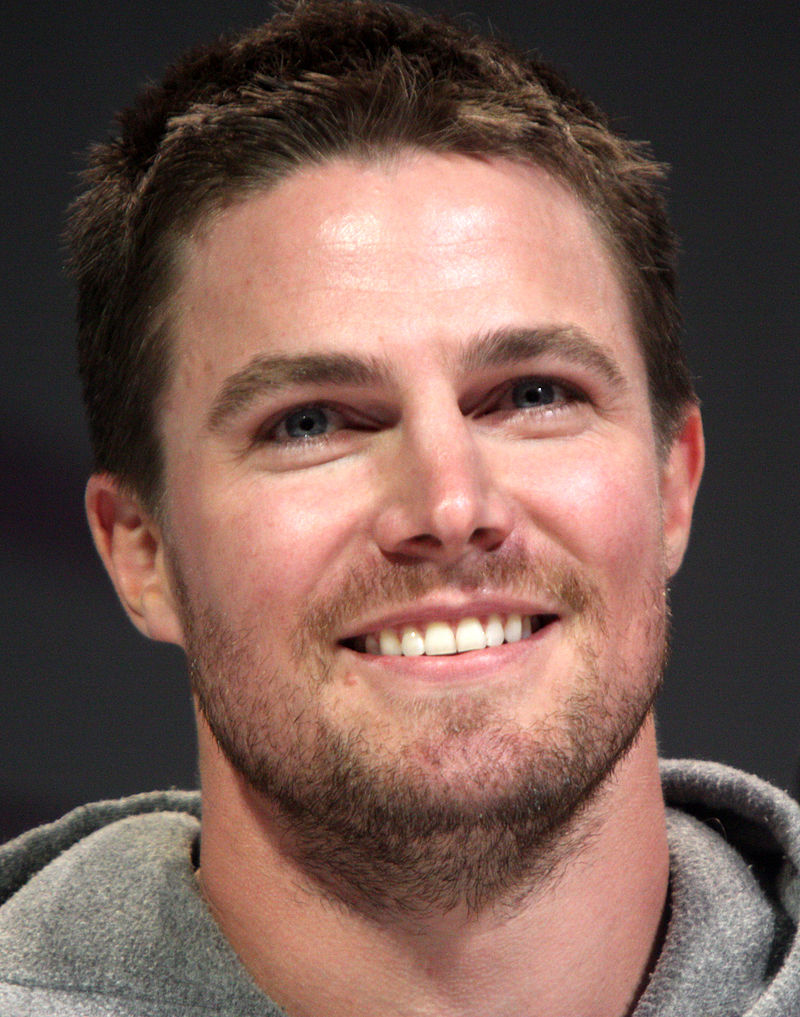 In my imagination Jake looks somewhat like a grimmer, leaner Stephen Amell.
Strengths and weaknesses

Strengths: He's a horse trainer and a genius with horses.  He's reliable, hard-working, and would do anything for his family.
Weaknesses: Jake struggles against survivor's guilt and nightmares.  He's lost his faith and his hope and so has closed himself off from love and relationships.
Quirk (if any)
Unlike his brother Ty, Jake's not a very talkative fellow.  Pulling words out of him was a challenge for Lyndie at first!
Your inspiration for the character
I love brooding heroes and so that character type inspired Jake.  He's somewhat like the Beast from Beauty and the Beast.
Background to the story 
The real life stories I've seen and read about servicemen and women who experienced trauma overseas and who come home with PTSD.  PTSD doesn't have a 'cure'.  It can be something that veterans (and non-veterans, too, who've experienced a range of hardships) can fight for years and years.  It was an honor, truly, to have the opportunity to cast a veteran with PTSD as my novel's hero.
Lyndie James
Brief physical description
Lyndie is short and slim.  She's an exercise rider for Thoroughbreds, and so probably wouldn't exceed 5'4″ or weigh more than 115 pounds.  She has long and wavy blond hair (darker blond with paler highlights), a dusting o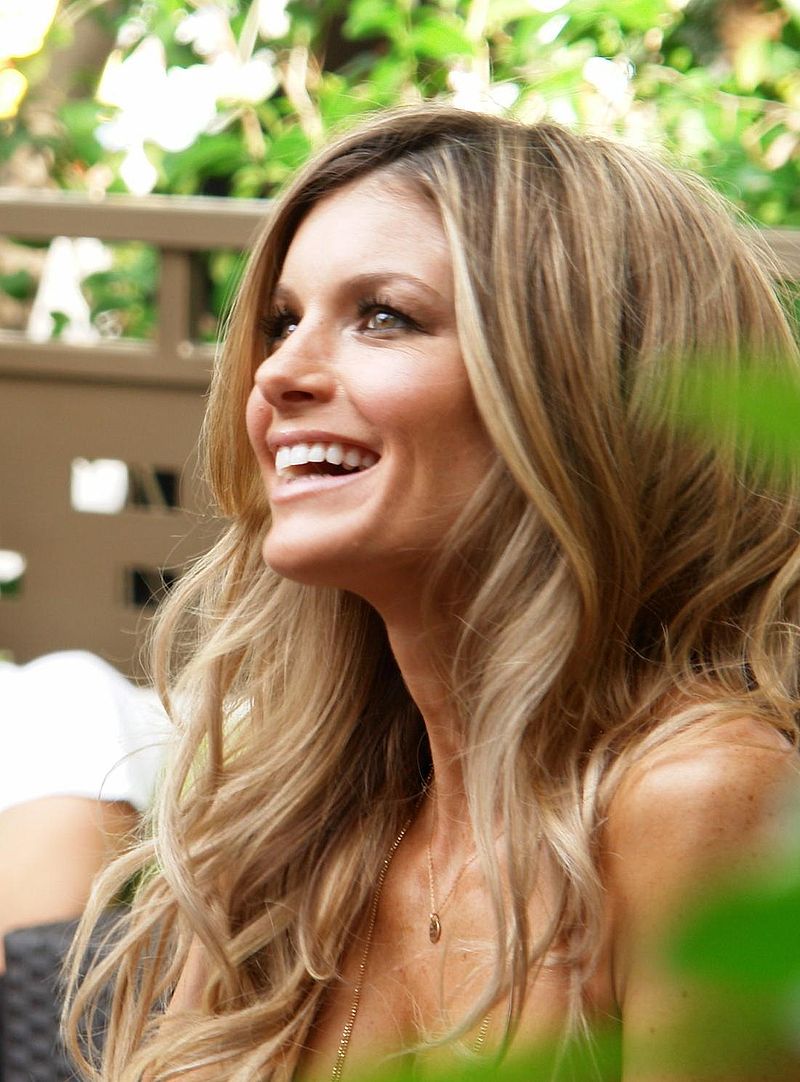 f freckles, and brown eyes.  She's spent most of her life in California and so she has a light tan and a 'California girl' vibe.
Resembles… 
In my mind Lyndie has the sweet, natural beauty of model Marisa Miller.
Strengths and weaknesses
Strengths:  Lyndie is creative, empathetic, a natural-born healer, brave, optimistic.
Weaknesses:  She'd rather stay home with her dogs and cat than brave the dating scene.  She can be too soft-hearted toward wounded things (Jake included) and too quick to believe in the best outcome.
Quirk (if any)

She likes to wear either big hoop earrings or long dangly earrings.
Your inspiration for the character

I based Lyndie on the older daughter of a family who lives in my neighborhood.  They have two children, and the older one (Lily) is in perfect health.  Due to a tragedy at birth, the younger daughter (Claire) has severe cerebral palsy.  When I saw how beautifully Claire's parents and her sister Lily care for her I was filled with inspiration to write a story about a fictional family just like their real life family.
Background to the story 
I adore horses!  I wanted to write a Secretariat-esque, Seabiscuit-esque story of my own.  So I made Jake a Thoroughbred trainer and Lyndie an exercise rider.  It was so much fun to "own" my own ranch full of horses through the writing of this novel!
Thanks Becky!
Relz Reviewz Extras
Review of A Love Like Ours and My Stubborn Heart
Character spotlight on Bo & Meg
Character spotlight on Matt & Kate
Pop Quiz 2013 with Becky
Get to know Becky
Visit Becky's website
Buy at Amazon: A Love Like Ours or Koorong
Photo Credits
"Marisa Miller at the Mirage Portrait" by Marisa_Miller_at_the_Mirage.jpg: Alex E. Proimosderivative work: Mbinebri (talk) – Marisa_Miller_at_the_Mirage.jpg. Licensed under CC BY 2.0 via Wikimedia Commons.
"Stephen Amell WonderCon 2013" by Gage Skidmore Uploaded by MyCanon – Stephen Amell. Licensed under CC BY-SA 2.0 via Wikimedia Commons.