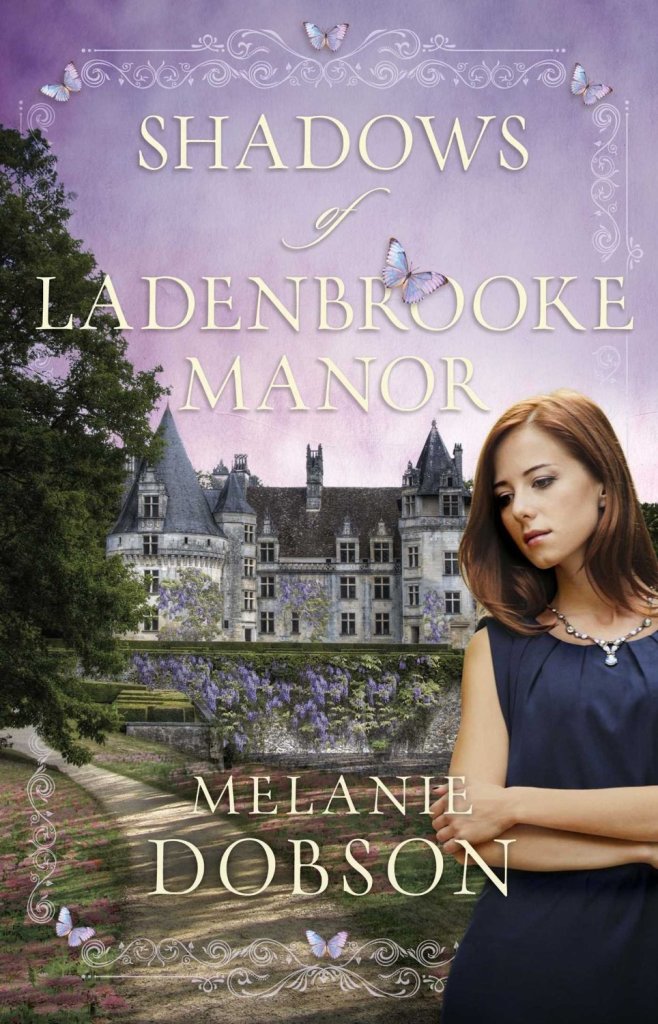 Meet a determined mother in
Melanie Dobson's
frame novel (historical/contemporary)
Shadows of Ladenbrooke Manor
Howard Books
**********
The Story

When Heather Toulson returns to her parents' cottage in the English countryside, she uncovers long-hidden secrets about her family history and stumbles onto the truth about a sixty-year-old murder.

Libby, a free spirit who can't be tamed by her parents, finds solace with her neighbor Oliver, the son of Lord Croft of Ladenbrooke Manor. Libby finds herself pregnant and alone when her father kicks her out and Oliver mysteriously drowns in a nearby river. Though theories spread across the English countryside, no one is ever held responsible for Oliver's death.

Sixty years later, Heather Toulson, returning to her family's cottage in the shadows of Ladenbrooke Manor, is filled with mixed emotions. She's mourning her father's passing but can't let go of the anger and resentment over their strained relationship. Adding to her confusion, Heather has an uneasy reunion with her first love, all while sorting through her family's belongings left behind in the cottage. What she uncovers will change everything she thought she knew about her family's history.
Introducing Libby's mother, Maggie
Brief physical description
Maggie Doyle has blue eyes and brown shoulder length hair. She was a stylish young woman and would have rolled her hair in curlers during the 1950s.
Actor/famous person who might resemble her
Jessica Raine, who played Jenny Lee on PBS's Call the Midwife, looks a lot like I envisioned Maggie when she was in her 20s.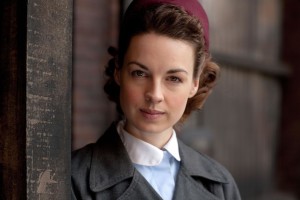 Strengths and weaknesses
Maggie will do just about anything to keep her family together. She lost her brother and parents when she was young, and throughout Shadows of Ladenbrooke Manor, she is terrified of losing her husband and daughter. Her love for her family is her greatest strength, but in a sense, it is also her greatest weakness because she keeps secrets that she thinks will destroy the love between them.
Quirk (if any)
Maggie grew up in England during World War II and the aftermath. She missed the opportunity to simply be a kid, but she can be very childlike in her heart.
Your inspiration for the character

As I researched for this story, I read about the children who were evacuated from London during World War II. Many of these children lost their parents in the Blitz and had to be raised by either foster parents or in orphanages. I wanted to create a female character central to the story who kept secrets to protect both herself and her family. During this time period, a woman who'd been orphaned at such a young age would do just about anything to keep her new family together.
Background to the story
I spent a week in Oxford, London, Bristol, and the Cotswolds researching for Shadows of Ladenbrooke Manor. This is a time-slip novel between the 1950s and present day, and I wanted my main characters in both time periods to have an appreciation for art and a desperate need for transformation. Both of these threads helped weave the story together.
While I was in England, I spent a day with a wonderful British woman named Ellen who was raised in an upper middle class family during the 1950s. She went on to become a special education teacher in the 1960s, and she helped me understand what it would have been like for Maggie and her daughter during both of these decades.
More information about my trip along with pictures of lovely English manor homes and gardens can be found on my website here.
Thanks Melanie!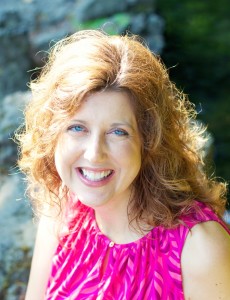 Melanie Dobson is the award-winning author of 14 historical romance, suspense and contemporary novels. Prior to launching her own public relations company in 1999, Melanie was the corporate publicity manager at Focus on the Family. Dobson and her husband, Jon, enjoy living in the Pacific Northwest with their two daughters. When she isn't writing or playing with her family, Dobson enjoys exploring ghost towns, line dancing and reading historical fiction.
You can connect with Melanie at:
Facebook: Melanie-Dobson | Twitter:  @MelBDobson  | Web:  www.melaniedobson.com
Relz Reviewz Extras
Get to know Melanie
Character spotlight on Lydia Caswell (The Courier of Caswell Hall)
Character spotlight on Samantha Waldron (Where the Trail Ends)
Character spotlight on Elena Bissette (Love Finds You in Mackinac Island)
Character spotlight on Katie and Rollin (The Silent Order)
Character spotlight on Melanie's Anna Brent (Love Finds You in Liberty, Indiana)
Visit Melanie's website and blog
Buy at Amazon: Shadows of Ladenbrooke Manor or Koorong