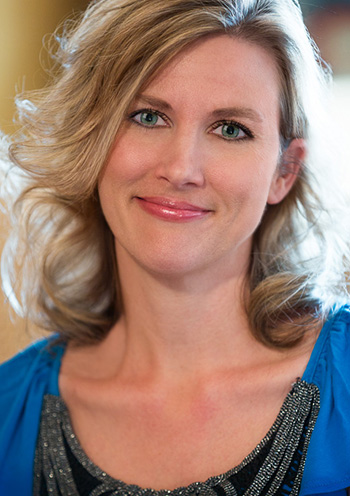 Discover more about
Dani Pettrey
and her romantic suspense
Sabotaged
Bethany House
*******
A book character that sticks in my mind is… Why?
Elizabeth Bennett because she's so witty and memorable.
The last book that made me cry was…
Crossing Oceans by Gina Holmes. I balled.
The last book that made me laugh out loud was…
Short-Straw Bride by Karen Witemeyer. All of Karen's novels make me laugh.
I'm completely immersed in their storytelling, whenever I read a book by…
Lisa Wingate. She knows how to draw readers right in.
The first person who encouraged me to pursue my writing was…
I've been blessed with a tremendously supportive family, but my mom was probably the first that really nurtured that love.
If I wasn't a writer, I would be…
Working with children's ministry. I love working with toddlers and pre-schoolers. They have a soft spot in my heart.
I write stories because…
I believe it's what God created me to do. Even if I were never published, I'd still write. Stories are such a tremendous part of me. I get squirrely if I go too long without writing.
Sabotaged
Growing up, goody-two-shoes Kirra Jacobs and troublemaker Reef McKenna were always at odds. Now paired together on Yancey's search-and-rescue canine unit, they begin to put aside old arguments as they come to see each other in a different light.
Then a call comes in from the Iditarod that will push them to their limits. Kirra's uncle, a musher in the race, has disappeared. Kirra and Reef quickly track the man, but what they discover is harrowing. Frank's daughter has been kidnapped. In order to save her, the man must use his knowledge as a mechanical engineer to do the kidnapper's bidding or she will die.
Kirra and Reef, along with the entire McKenna family, are thrown into a race to stop a shadowy villain who is not only threatening a girl's life, but appears willing to unleash one of the largest disasters Alaska has ever seen.
My latest novel can be described by these 5 adjectives…
Explosive. Furry. Frigid. Frenzied. Engaging.
My main character are…
Here are Character Dossiers of my main characters. Hope you enjoy!
My main character/s resemble….
The actor I pictured in my mind as Reef while I wrote Sabotaged is Charlie Hunnam.
The actress I picture as Kirra Jacobs is Sarah Michelle Geller.
My story's spiritual theme is…
The spiritual theme for Sabotaged is hope in the midst of brokenness. God is able to bring healing and hope despite the worst of circumstances. It doesn't happen overnight most times, but if we trust Him and wait on Him, He is faithful to bring healing—to turn our mourning into dancing. It doesn't mean that all our questions will be answered, but we can hold tight to the promise that He will provide the grace we need to get through, even if it's simply the grace to make it through day by day. God is faithful.
The most recent movie or tv show I loved was… Why?
The Hobbit: Battle of the Five Armies. I'm a huge Tolkien fan, and I think Peter Jackson did an incredible job bringing the characters to life.
The story I'm currently working on is…
The first book in my new romantic suspense series. I really miss the McKennas already, but I'm thoroughly enjoying getting to know a new cast of characters.
You may not know this about me, but I…
I love international soccer. Go FC Barca!!!!
I might go all fan girl if I met…
Chris Evans. He's such a cutie 
If I could travel back in time, I'd go to…
When Jesus was on earth. Just to hear Him speak and perform miracles in person. Wow!
I get lost in the music when I listen to…
Lifehouse. They're a great band.
A long held dream of mine is…
Travel extensively. There are so many places I want to visit. Australia is high up on the list.
Yay!! Come on over, Dani!
Relz Reviewz Extras