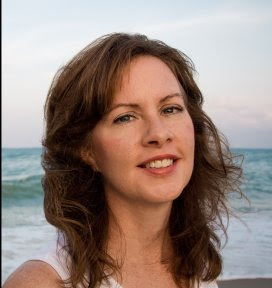 The Reading Habits
of
Rachel Hauck
*********
Are you a re-reader? Why, or why not? And if you are, what are some of the books you have read over and over?
I am not a re-reader. The only books I've read over and over are the Little House on the Prairie books. I'm not even a series reader. The only series I've ever stuck with was Jan Karon's Mitford books. Oh, and maybe a few Lori Wick books back in the day.
I'm a very eclectic reader. I have to be really drawn in hard to re-read and even more to keep going with a series.
When is your optimal time to read – do you prefer to read in one long block, or do you also read for five minutes here or there when you can?
I like to read before the writing day, but it's not a hard core habit. I usually like to read in snippets, but I do love an open Saturday with nothing to do but read. Once I settle into a book, I read any time I can.
I'd love your thoughts on novellas. Are you thumbs up or down? Or does it depend?!
Love them! Great way to enhance a larger story or just tell a quick, inspiring tale. They're great if you're in a busy season.
Are you faithful to a genre, an author, or simply quality writing?
I'm starting to realize I'm a closet literary reader. I am faithful to concepts and author voices that fascinate me. I have to think the book idea is unique and fun.
Which factors most influence your selection of a book?
Does the book idea hit me as something fascinating and fun, unique? Usually I have a "feeling" about a book. I'm usually right.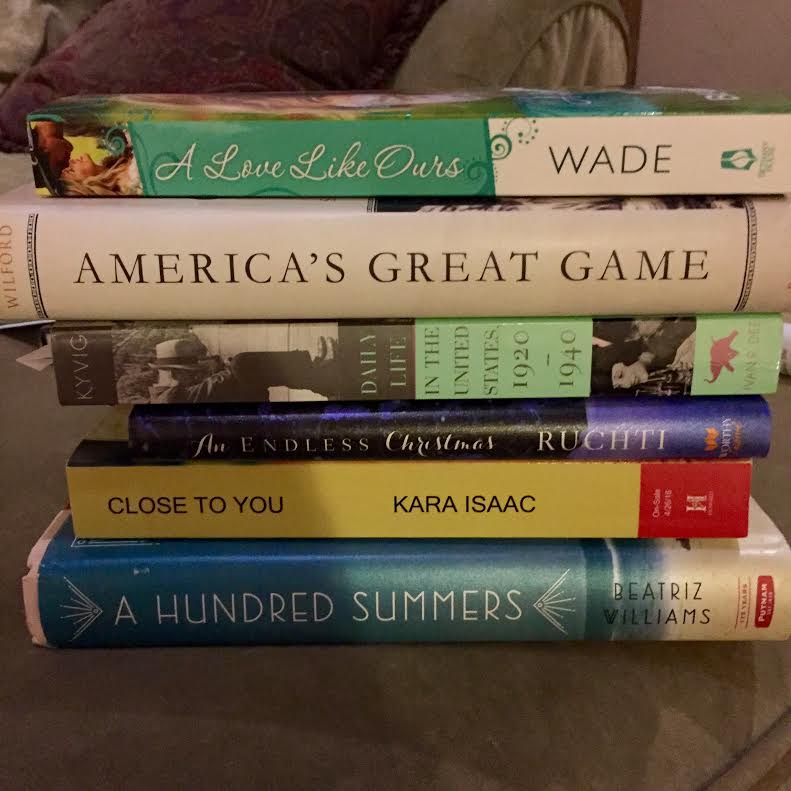 Rachel's 'Bookshelf'
Your fiction pet peeve?
How much space do we have? Ha! Overwriting. Over telling. Mistakes I've made for sure.
What book have you read this year that you could not put down, and why?
I've read a few. Kristen Hannah's Nightingale and Paula Hawkins The Girl on the Train were great reads. Also, A Hundred Summers by Beatriz Williams captivated me.
How do you mark your spot – folded page corner, bookmark, dollar bill, whatever is at hand?
Tissues! Or whatever is at hand.
When reading, what makes or breaks a story for you?
When something happens that's not motivationally backed up. Like the characters making a decision to go somewhere or do something but without a "story reason."
What are some of your favourite CF reads from around 10 years ago, or further back?
Lisa Samson's Straight Up and The Passion of Mary Margaret. Kristin Billerbeck's Ashley Stockingdale series. Great reads.
Rel: The Passion of Mary Margaret is one of my all time favourites, too!
Snack/drink of choice while reading?
Chips! Sadly. Not very healthy.
What book cover has really caught your eye?
The cover of Eva Marie Everson's Five Brides was gorgeous!
What book do you wish you had written? Why?
I don't really have one. I admire the work of my fellow authors, but I'm happy with the stories God has given me.
Thanks Rachel!
Don't miss Rachel's latest novel…
The Wedding Chapel

A lonely wedding chapel built as a tribute to lost love just might hold the long-awaited secret to hope and reconciliation.

For sixty years, the wedding chapel has stood silent and empty. Retired football hall-of-famer Jimmy "Coach" Westbrook built the chapel by hand, stone by stone, for his beautiful and beloved Collette Greer, whom he lost so many years ago. The chapel is a sanctuary for his memories, a monument to true love, and a testament to his survival of the deepest pain and loss.

Photographer Taylor Branson left her hometown of Heart's Bend, Tennessee, to make a new life for herself in New York. She had lots to run away from, not least of all a family history of broken promises and broken dreams. Love catches Taylor off guard when she falls for Jack Forester, a successful advertising executive, and their whirlwind romance leads to an elopement—then to second guesses. Jack, in spite of his very real love for Taylor, is battling his own demons and struggles to show her his true self and the depths of his love for her.

Taking a photography assignment in Heart's Bend, Taylor is thrown back into a past of family secrets buried deep beneath the sands of time. When Taylor and Coach's journeys collide, they each rediscover the heartbeat of their own dreams as they learn that the love they long to hold is well worth the wait.
~~~~~~~~~~~~~~~~~~~~~~
Rachel Hauck is a USA Today best-selling and award-winning author of critically acclaimed novels such as The Wedding Dress, Love Starts with Elle and Once Upon A Prince. Hauck serves on the Executive Board for American Christian Fiction Writers and leads worship at their annual conference. She is also a mentor and book therapist at My Book Therapy, a conference speaker and a contributor to Southern Belle View Daily.
Learn more about Rachel Hauck and her books at www.rachelhauck.com or on Facebook (RachelHauck) and Twitter (@RachelHauck).
Relz Reviewz Extras
Character spotlight on Regina and Tanner
Character spotlight on Susanna and Nathaniel
Character spotlight on Charlotte, Emily, Daniel & Tim
Reviews of How to Catch a Prince, Princess Ever After, Once Upon A Prince, The Wedding Dress, Dining with Joy, The Sweet By and By, Love Starts With Elle, Sweet Caroline and Diva NashVegas
Get to know Rachel
Interview with Rachel
Visit Rachel's website
Buy at Amazon: The Wedding Chapel or Koorong